Total Nerd The Most Insanely Disturbing Things That Happened In The Ultimate Marvel Universe

2.1k votes
392 voters
12.8k views
16 items
List Rules Vote up the most disturbing things from Ultimate Marvel that make you glad it's over.
The year 2000 was the dawn of many new things, like doomsday paranoia, George W. Bush's administration, and MTV's Jackass. Hoping to cash in on this trend of new beginnings, Marvel comics started up a fresh, edgy side imprint to serve as an entirely rebooted continuity of their mainstream universe. What began as "Ultimate Marvel" was soon renamed "Ultimate Comics," and remained in publication up until 2015. The first title to receive the Ultimate treatment was Ultimate Spider-Man, with other classics like the X-Men and the Avengers soon to follow.
From the beginning, the Ultimate universe had a reputation for doing things differently. After all, what fun would an alternate Marvel reality be if it was exactly the same as its predecessor? The notion that events happening in the Ultimate world "didn't count" – at least as far as mainstream continuity was concerned – allowed for far greater creative freedom. Some writers used this opportunity to take classic characters in wildly different and interesting directions. Other writers, however, used the opportunity to really let loose, enacting all manner of maiming, death, and other general mayhem on everyone's favorite superheroes. Shocking moments, gruesome twists, and just plain messed up stuff abound in the Ultimate Marvel universe. Let's dive in to some of the most insanely disturbing Ultimate Marvel scenes.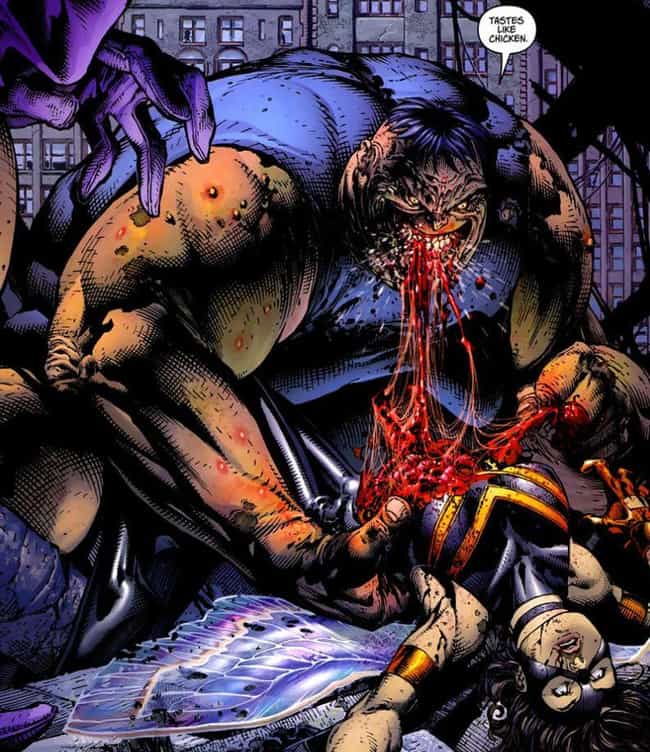 Ultimatum was a 2009 Ultimate Comics crossover that crammed as many shocking deaths into five issues as possible. Marvel felt that the Ultimate line was getting a bit stale, and so they tasked Jeph Loeb with shaking things up and reminding fans of the new universe's high stakes.
The result was a ludicrous amount of death and carnage, with several popular characters dying pointless and embarrassing deaths. The worst example of all was probably the death of the Wasp, who was cannibalized by the Blob, who described her as tasting "like chicken." In retaliation, Wasp's former husband, Hank Pym, bit the Blob's head off, because two instances of brutal cannibalism make a right, as the ol' saying goes.

Is this disturbing
Doctor Strange's Head Explodes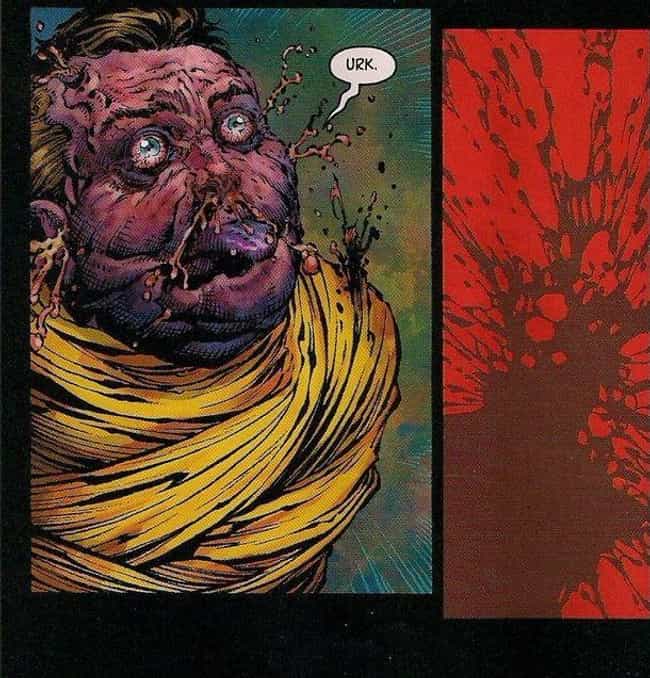 The Ultimate universe was shaken to its very foundation with the Ultimatum crossover, which set out to casually destroy the lives of many well-loved characters for no particular reason. One of many inconsequential deaths was Doctor Strange, who went out like a total chump despite being the Sorcerer Supreme. Ultimate Strange was confronted by Dormammu, who cast a spell that caused the Doctor's famous cloak to tighten around him, strangling the hero until his head literally explodes.

Is this disturbing
Scarlet Witch And Quicksilver Engage In Twincest (And One Time Wolverine Watched)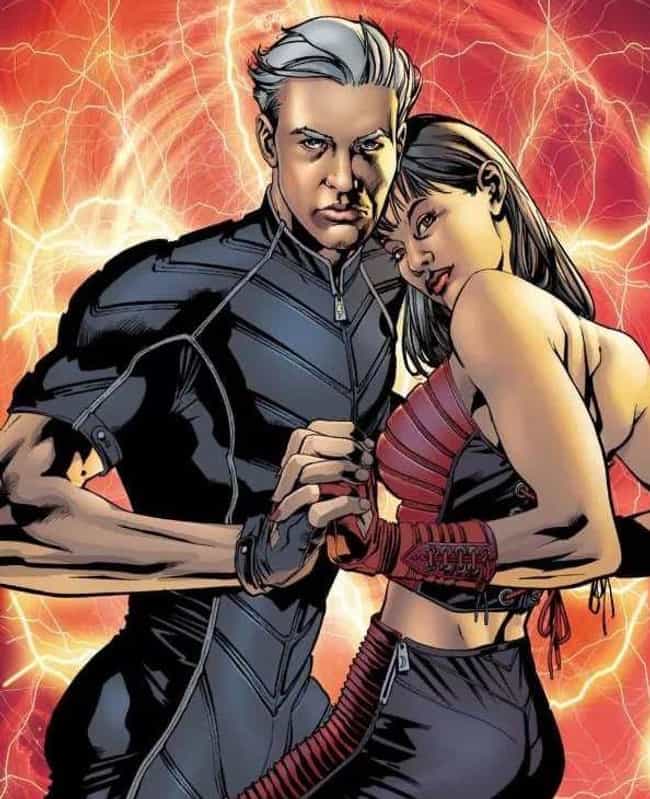 As twins, Scarlet Witch and Quicksilver have always had a close bond in the mainstream Marvel continuity. They're also close in the Ultimate universe, but in an infinitely more icky fashion. The twins appear as characters in the Ultimates series, in which Captain America discovers the two are involved in an incestuous relationship. That's bizarre enough, but even stranger is the way the other Ultimates react to it, with the Wasp saying it's no big deal since the two are "in love."
Their children were already likely to be born mutants, so this definitely doesn't help matters. The scene in which the duo engaged in twincest while Wolverine watched from the bushes was particularly off-putting.

Is this disturbing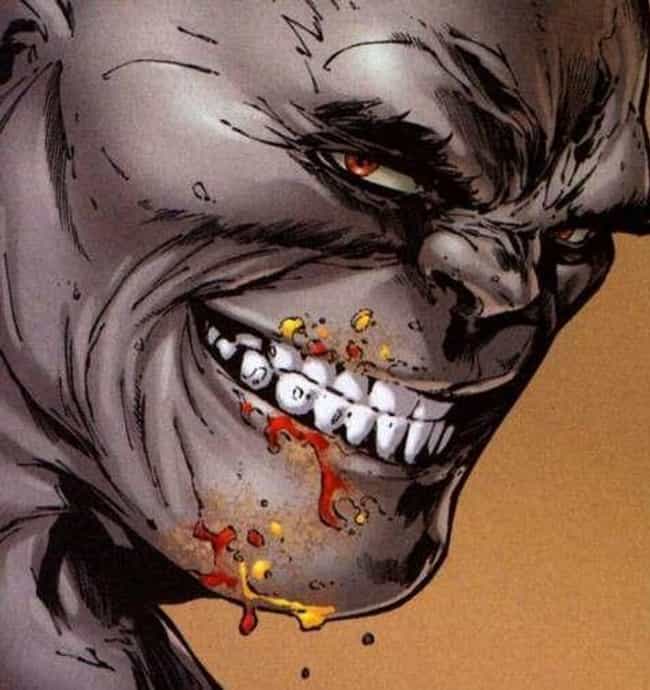 The Hulk is not always the easiest superhero to root for. He causes a staggering amount of property damage and consistently endangers the entire world, but at least the mainstream Hulk has a good conscience that prevents him from taking lives in most instances. That's not true for the Ultimate Hulk, who gives in to his rage in every conceivable way.
Ultimate Hulk shows his quality of character early on in Ultimates, where he threatens to eat Freddie Prinze Jr., among others, and later in the series he proves that it was not an empty threat. In the Ultimate universe, the Hulk engaged in outright (and frankly gleeful) cannibalism.

Is this disturbing