Action

Divergent Movie Quotes

98 votes
29 voters
8.2k views
8 items
Follow
"Divergent" movie quotes bring the novel of the same name by Veronica Roth to life on the big screen. The story follows one girl who does not fit into the defined factions in her dystopian society and is hunted as a result. The science fiction action movie was directed by Neil Burger using a screenplay adapted by Evan Daugherty and Vanessa Taylor.
In "Divergent," a futuristic and dystopian Chicago is home to the Prior family of parents Andrew (Tony Goldwyn) and Natalie (Ashley Judd) and children Caleb (Ansel Elgort) and Beatrice "Tris" (Shailene Woodley). like all kids do at that age, Tris undergoes testing to determine in which of the five factions, as established by the civilization's founders to keep the peace, she belongs. Her tests, as Tori (Maggie Q) tells her, however come back with the rare determination that she is divergent and those does not fit into any faction. Natalie urges Tris to find a faction and fit in the best she can for her own safety.
Tris joins the Dauntless faction but is soon found out to be an impostor by Tobias "Four" Eaton (Theo James). Four vows to help, not hurt Tris and is inspired by her fearless outlook on life. She'll need more than just that fearlessness though as Jeanine Matthews (Kate Winslet), leader of Erudite, is on a mission to hunt down all the divergents, Tris included.
The highly anticipated "Divergent" joins theaters already full with other titles such as
the "Veronica Mars" movie,
"Need for Speed,"
"Mr. Peabody and Sherman,"
"300: Rise of an Empire,"
"The Grand Budapest Hotel,"
"Monuments Men,"
"Winter's Tale,"
"RoboCop (2014),
"About Last Night,"
"Vampire Academy,"
"The Lego Movie,"
"Gimme Shelter,"
"I, Frankenstein,"
"Ride Along,"
"Jack Ryan: Shadow Recruit,"
"The Wolf of Wall Street,
"The Secret Life of Walter Mitty,"
"Anchorman 2: The Legend Continues,"
"Her,"
"American Hustle,"
"12 Years a Slave,"
and
"Frozen"
.
Tris Prior: "100 years ago, after the war, our founders created a system they believed would create lasting peace. They divided a society into five factions. Everyone is tested to determine who we are and where we belong."
As Tris explains, in their current society, everyone is tested and divided up into factions based on their virtues. It's supposed to keep the peace but the fairy tale only applies to those who fit nicely into one of the available factions.
Should this be higher or lower?
Fear Doesn't Shut You Down
Tris Prior: "You're afraid of heights."
Four: "Everyone's afraid of something, but not you. Fear doesn't shut you down, it wakes you up. That's what makes you dangerous."
The relationship between Tris and Four expands when Four faces his fear of height. He is inspired by her fearless sense and also sees it as a threat.
Should this be higher or lower?
Natalie Prior: "You don't fit into a category. They can't control you. You can't trust anyone. You have to hide inside a faction to survive."
Tris's mother, Natalie, tries to explain her special type a bit better. As Natalie makes very obvious, Tris needs to fit in and fast.

Should this be higher or lower?
Your Results Were Inconclusive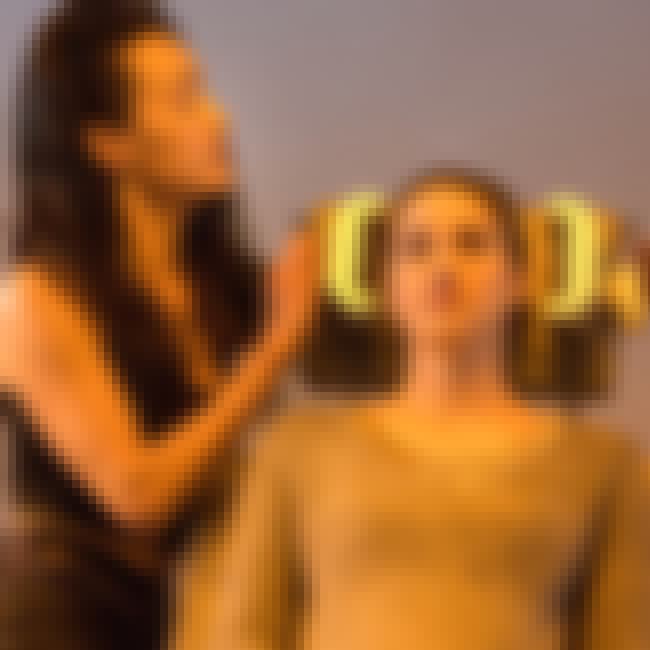 Tori: "Your results were inconclusive."
Tris Prior: "That's impossible."
Tori: "That's not impossible, it's just extremely rare. You're able to control and conquer your fears. They call it divergent."
Tori breaks the news to Tris that she doesn't fit into any of the factions, that's she is divergent. It's a rare and dangerous breed but those special enough to be divergent are usually up to that task.

Should this be higher or lower?