Total Nerd
Comic Book Characters That Were Criticized For 'Forced Diversity' And Became Fan Favorites Anyway

Both DC and Marvel Comics have made dedicated efforts to add significant diversity to their next generation of superheroes - and in trying to do the right thing, they've ignited one of the biggest comic book character controversies in recent memory. Whether a character is a unique invention or an update of an established hero or villain, critics often deride these new characters as examples of "forced diversity."
However, the results show that even if Marvel or DC had truly strong-armed diversity into their comics - or, more likely, allowed it to grow organically - the characters now more accurately reflect the real world. Many of these "legacy characters" have done more than merely fill the shoes of those who came before them - they've already become so popular and influential that they're starting to carve out personal legacies.
Miles Morales Is The Spider-Man Of A New Generation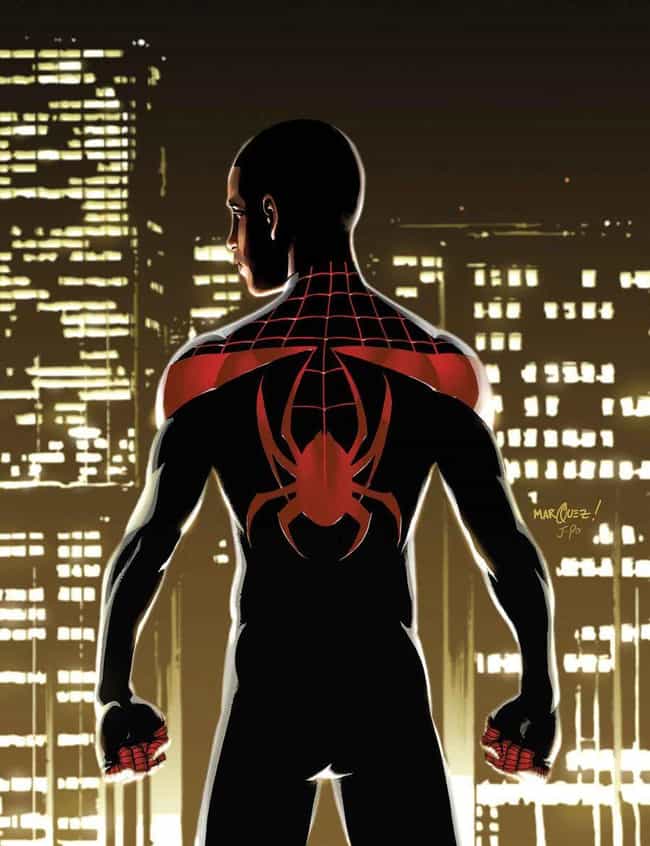 When the creator of the Ultimate Spider-Man comic series Brian Michael Bendis decided to retire the Ultimate Universe's version of Peter Parker, he did so with a successor already in mind: Miles Morales. Though the storyline took place in an alternate continuity, some fans still cried foul that replacing Parker with the mixed-race Miles was a publicity stunt meant to reinforce political correctness, but Bendis maintained his choice was all about telling the classic story through a new lens.
And what a story it turned out to be. Since his 2011 debut, not only has Miles achieved as much success as that of a legacy character - including headlining his crossover, joining the mainstream Marvel Universe, and starring in a feature-length film - he has a unique character arc that contrasts Parker's. Miles's perspective allowed for an entirely new take on the Spider-Man mythos, and he succeeded as a character in part because of his diversity - not in spite of it, as critics might claim.
Kamala Khan Is One Of Marvel's Rising Stars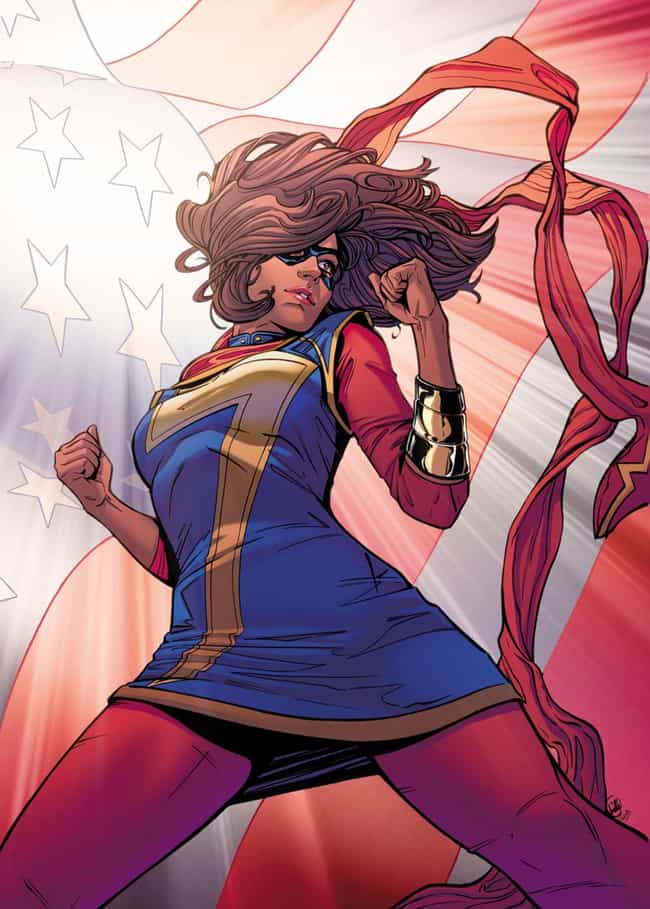 Few characters have drawn the ire of the forced diversity crowd more than Kamala Khan, AKA Ms. Marvel. After debuting in 2013 Ms. Marvel commanded immediate attention because of her background as a Muslim American teenager - rare facets for a comic book character - and this led many to dismiss her introduction as a publicity stunt.
Since then, however, Ms. Marvel has become one of the most successful new comic book heroes of the decade; she's a distinct enough individual to no longer be considered a legacy character of Carol Danvers. According to the head of Marvel Studios Kevin Feige, Ms. Marvel has a future in the Marvel Cinematic Universe.
Furthermore, co-creator G. Willow Wilson isn't shy about sharing her opinion about the criticisms leveled against Kamala:
If you're going to write a smug thunk-piece about the "failure" of "diversity" in comics, maybe don't use the cover image of a book that's had four collections on the NYT graphic books best-seller list, won a Hugo, and cleaned up at Angoulême. Just because you hope it's on the chopping block - oh, Riders of the Brohirrim [sic] - doesn't mean it is.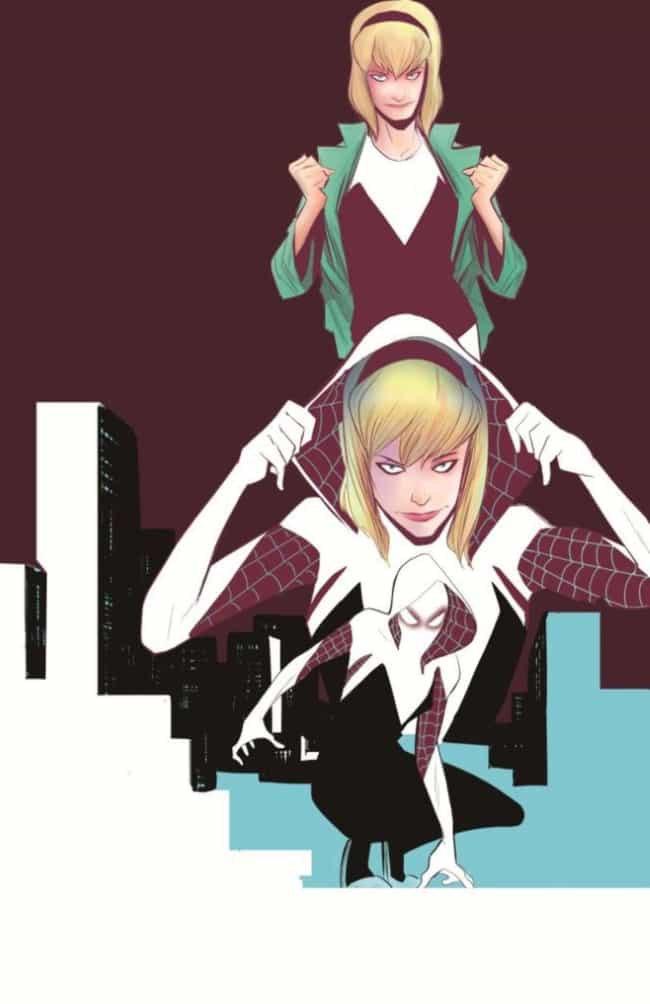 Much of the buzz surrounding Spider-Man: Into the Spider-Verse centered around Miles Morales, but the character known as Spider-Gwen - other monikers include Spider-Woman, Ghost-Spider, and Gwenom - also made her cinematic debut. When Spider-Gwen got introduced in Edge of Spider-Verse #2 in 2014, she was meant to be a one-off character like most of the Spider-People that populated that series.
However, overwhelming fan demand led to Spider-Gwen landing an ongoing series. This sort of organic origin may make accusations of forced diversity against Spider-Gwen sound ridiculous - but certain corners of the internet still haven't stopped trying.
Jessica Cruz And Simon Baz Are Top-Tier Green Lanterns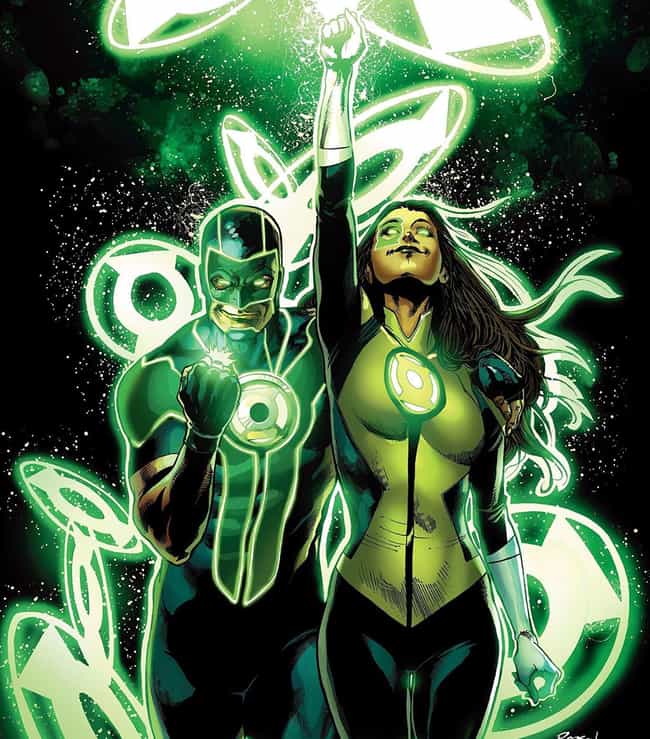 When Simon Baz - a Muslim American - and Jessica Cruz - a Mexican American with dual citizenship - made their debuts in 2012 and 2013, respectively, they were part of a clear push by DC Comics to inject more diversity into the Green Lantern Corps. After all, three of the four earthlings chosen as Lanterns up to that point were white males.
This led to a predictable backlash against Baz and Cruz for being examples of forced diversity; fortunately, however, DC Comics gave the characters plenty of time to flesh out their stories as individuals - and fans responded. Both Baz and Cruz went on to hold down roster spots on the Justice League for a spell. In addition, there is a decent upswell of fan support to have the characters appear in a future DCEU film - and they have a good chance, too, given that creator Geoff Johns is a major Warner Bros. influencer.