Culture
The Worst Images for Bathmophobics (Fear of Stairs or Slopes)

10.4k votes
1.2k voters
18.4k views
17 items
List Rules Upvote any pictures that trigger any bathmophobia you might feel
Bathmophobia (not to be confused with Bathophobia) has an "m" in it and distinguishes itself as a psychopathology in that it is the fear of stairs or slopes. It's similar to Bathophobia in that it causes a sense of overwhelming nothingness in people who feel it, but this one is particular to stairs and slopes. I know it sounds super weird and specific, but it's a real thing. Here's the story of a woman who overcame her 38-year long Bathmophobia and made the news. One of the most horrifying things that happened to her was when an escalator broke down at a mall. She went down the way that I snowboarded the only time I snowboarded, every foot or so scooting by on her bottom.
So I do kind of identify with this fear and understand it. I can climb stairs okay, and look at slopes without feeling an intense feeling of dread, but if I don't actually have to physically go through doing either of those things I'm fine.
The Exorcist used this phobia really well in that it made the stairs the center of danger. The mother would climb up the stairs slowly before approaching the room where her daughter was possessed by a demon; the demon crawls backwards down the stairs; and at the end the priest is thrown down a stone stairway outside of the dark, ominous home.
Most people who live with this disease cannot climb or descend stairs if they seem too steep or long without being extremely afraid and unhappy, feeling unable to complete the task. Just looking at these pictures should make you feel this fear if you have it. If you do, then at least a few of these pictures should make you feel uncomfortable.
These are the worst possible pictures for bathmophobics (fear of stairs or slopes).
If This Bothers You at All, You Have It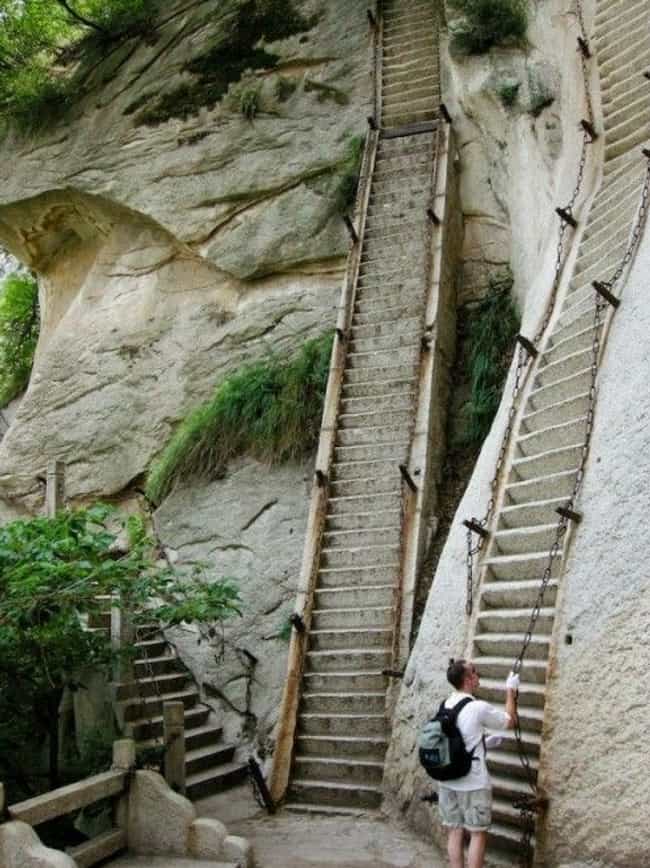 Agree or disagree?
If You Had To Walk Down These Stairs Right Now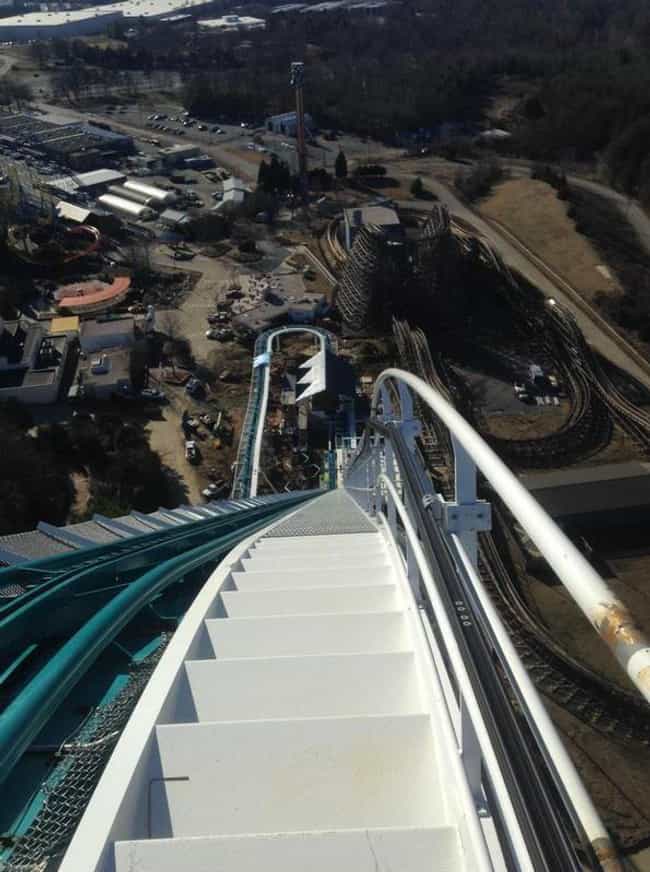 Agree or disagree?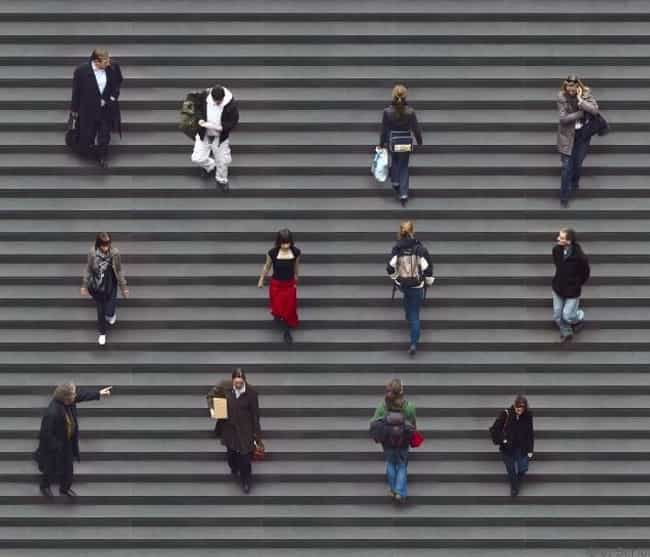 Agree or disagree?
Staring Down Into The Abyss

Agree or disagree?