Graveyard Shift
Every Easter Egg In 'Doctor Sleep'
227 votes
67 voters
2.2k views
9 items
List Rules Vote up the easter eggs you spotted in 'Doctor Sleep.'
With such a prolific body of work, it's easy for filmmakers to slip references to Stephen King's other work into their movies. The downside of having such a robust library of content is that it can be hard to keep track of every single obscure reference. We combed through Mike Flanagan's Doctor Sleep adaptation for all the Easter eggs and references to Stephen King's other stories.
Dick Hallorann Says "Ka Is A Wheel"
During Dan's last conversation with Dick Hallorann he's convinced by his former Shine mentor that he needs to pass along what he knows to Abra. "Everything comes back around," Hallorann tells Dan, "Ka is a Wheel." The idea of life being cyclical is present in quite a few Stephen King tales but the phrase "Ka is a Wheel" is ripped straight from The Dark Tower series. Ka is essentially Mid-World speak for destiny or fate, and Roland can be heard muttering "Ka is a Wheel" to his gunslingers throughout the eight book series.

Did you catch this?
The Stand Gets A Shout-Out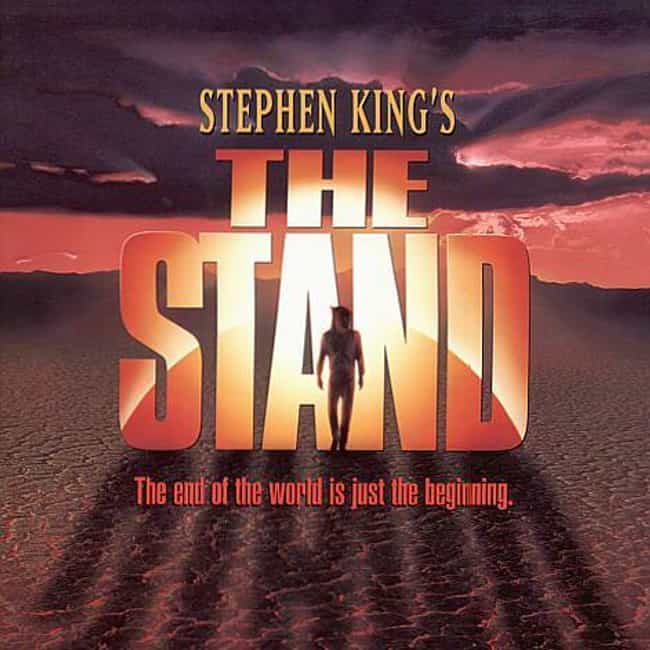 At the end of the movie Abra has a talk with Dan's ghost. She apologizing for getting him killed and wonders if maybe she did the wrong thing in confronting Rose because of how many people died or got hurt. Dan says there are always going to be bad people like Rose in the world, but there also need to be people like Abra – "people who stand." This is most closely a reference to King's post-apocalyptic classic The Stand, which is all about people rising to face a greater evil.
One of the book's most famous lines reads, "The place where you made your stand never mattered. Only that you were there...and still on your feet."

Did you catch this?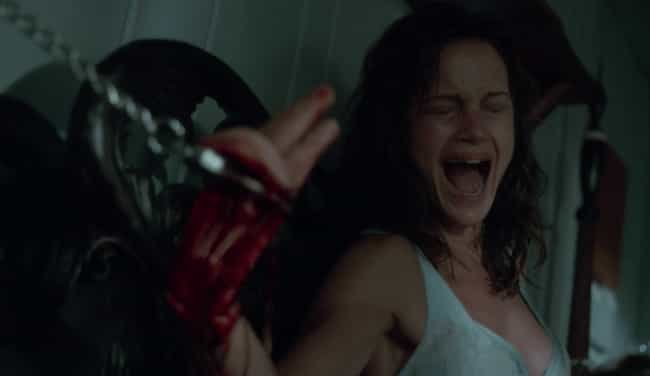 When Rose first finds Abra, she sneaks into her mind to try to learn more about her. Unfortunately for her, Abra has a massive amount of Shine and she catches the vampire in the act. The girl traps Rose's hand in a metal drawer and in freeing herself she nearly tears all the flesh off her hand. A similar hand "de-gloving" takes place in Gerald's Game when Jessie manages to get out of her handcuffs by shedding the skin from her hand. Both the Doctor Sleep and Gerald's Game film adaptations were directed by Mike Flanagan.

Did you catch this?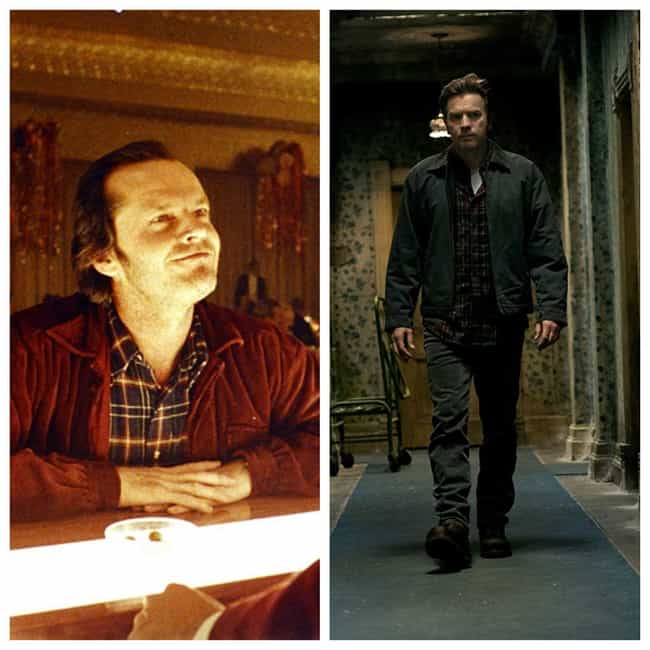 It's hard to consider anything that happens in the last 45 minutes of Doctor Sleep to be Easter Eggs when Dan is going down memory lane in the Overlook, but this one might have snuck by some folks. When Dan has a conversation with his father at the bar, he happens to be dressed nearly identically to the way Jack was when he sat at the same bar and had a chat with the ghostly Lloyd in The Shining.

Did you catch this?