Weird Nature
Partially-Blind Dog Protects Toddler For Over 15 Hours In The Wild, Proves Dogs Are Man's Best Pal

Heroes come in all shapes, and sizes; sometimes they even come in breeds. In fact, one hero dog, Max, is a blue heeler who saved a three year old. Unencumbered by his failing sight and hearing, the Australian pup protected the child in the wild for more than 15 hours straight.
Over 17 years old, Max lives in Queensland, AU, and he's a member of the Bennett-Kyle family. When more than 100 State Emergency Service workers couldn't find young Aurora Kyle in April 2018, Max stayed with her, further proving why dogs are man's best friends. Obviously, animals can be heroes too.
The Toddler Went Missing, And Her Chances For Rescue Seemed Bleak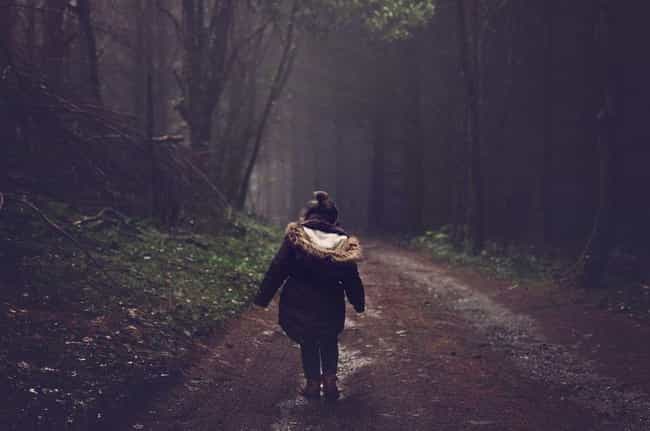 Three-year-old Aurora Kyle wandered off into the wilderness at approximately 3 PM on April 20, 2018. Search parties began looking for her the same day, even as the sun set, the rain began to pour, and temperatures dropped. The toddler's relatives were beside themselves with grief. It seemed unlikely that Aurora would be found. The child's grandmother, Leisa Bennet, shared:
It was really hard last night, disheartening at 2 o'clock in the morning, when everyone left and we were standing here alone in the darkness knowing a three year old was out here. So at dark I was back out here thinking I can't sleep until I get her.
Over 100 Volunteers Looked For The Child To No Avail
By the morning of April 21, 2018, over 100 people joined the team to scour the bush for Aurora Kyle. Some were volunteers; others were officials, relatives, and friends. Even with so many people on the case, not a single clue was discovered.
Max Didn't Let Old Age Or Disabilities Slow Him Down
Max is hardly a young puppy. When he helped save Aurora Kyle in April 2018, the dog was 17. Age didn't slow down this four-legged hero, though. And while Max is partially blind and deaf, he still climbs, runs, and cuddles. None of his physical limitations kept him from helping the toddler when she needed him most.
Max Led The Search Party To The Little Girl
Aurora Kyle called for help, but nobody could see her. She was hidden atop a small mountain. In the end, Max led Kyle's grandmother, Leisa Bennett, to the toddler. Bennet told reporters:
I shot up the mountain... and when I got to the top, the dog came to me and led me straight to her.