Living
60 Dog Underbites You Won't Be Able to Handle

3k votes
245 voters
35.7k views
60 items
Feeling a little down as the work day wears on? Looking for an excuse to smile, preferably a four legged and furry one? Then look no further, for here we've collected a gallery full of adorable dog underbites photos for no other reason than that we find them too adorable to resist. These jaw jutted little dudes and dudettes will be sure to make you grin as they set out to prove once and for all that underbite is beautiful and if their cute dog underbites don't melt your heart then nothing will.
We know there are some folks out there who may view the underbite as… less that desirable. The adorable pooches you're about to view however, either did not get the memo or didn't care if they did. Among them you'll find broad-jawed Chihuahua's attempting to add a bit of edge to their step. You'll also see fine lady bulldogs who like to think their fashion outweighs their faces… not that they aren't beautiful too, of course.
So scroll on down and get ready for a grin with a whole lot of lower lip with these canine underbite bearing beauties. Whether you're bummed about the braces in your own underbite's future and need to find yourself in good company or just need a giggle to get you through the day, we've got just the thing to make you smile. From bold beauty queens to tiny tough guys, bulldogs to precious pugs, we've got the cutest puppies with underbites on the Internet. Without further ado, we give you the cutest dog underbites the web has to offer.
back to page 1
Bow Tie Frenchie Is Bringing Bow Ties Back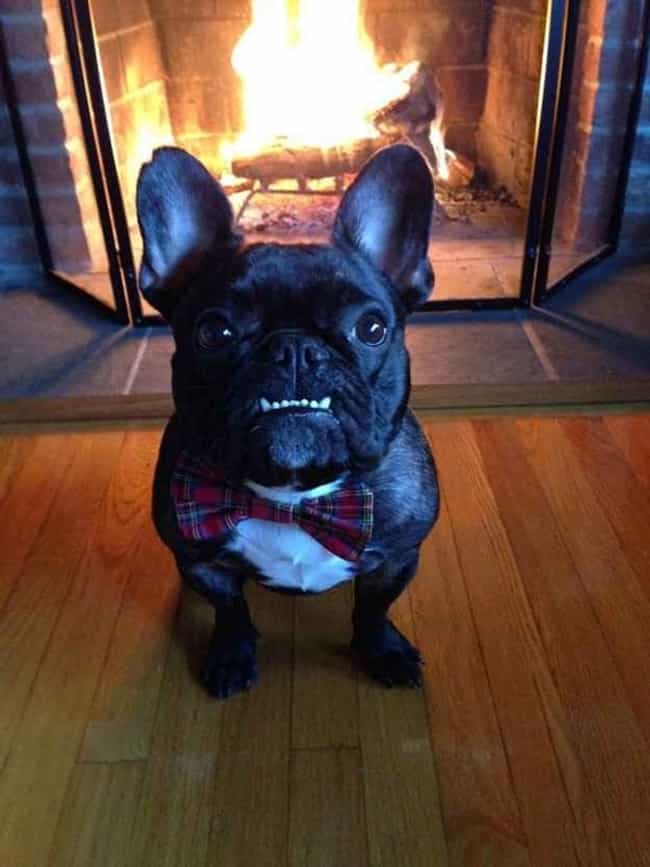 Is this adorable?
"Do I Look Tougher When I Jut out Mah Jaw?"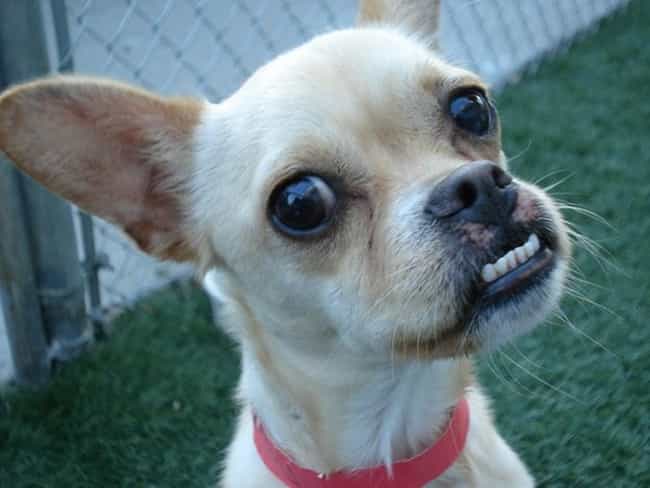 Is this adorable?
Here's My Tummy and it Ain't Gonna Pet Itself...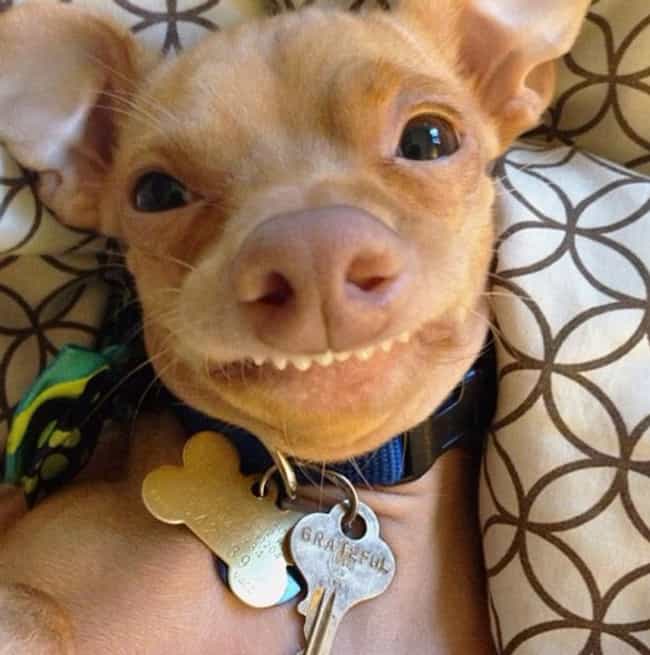 Is this adorable?