Good Stuff
The Cutest Photos of Dogs with Their Mini-Me Puppies

Updated June 14, 2019
6.6k votes
512 voters
50.6k views
37 items
List Rules Vote for your favorite look-alike pairs
Think raising a kid is hard these days? Stressed about passing the right lessons on to your children? If you think raising a few screaming kids is hard, trying having a whole litter! Though these dogs with their puppies feel your pain, they also couldn't be prouder of their pint-sized pups. Here we've gathered a collection of some of the most adorable dog moms and dads with their spitting image offspring.
As you get a load of these adorable pairs, you'll also pick up on some of the most important lessons of K9 kind. After all, is it really a coincidence that so many dogs hate the mailman? Or that they know all of the most comfortable spots on the couch? No way. These important life skills must be passed from generation to generation, and these pictures of dogs and their puppies prove that it's hard work!
Check out photos of these snuggly parents as they pass down the sacred wisdom their pups will need to navigate the murky waters of life… and maybe the occasional toilet bowl. We dare you not to grin as you flip through this collection of some of the cutest canines and their mini-counterparts ever
caught on film
.
"Mom Calls Me Her Little Doughnut Hole."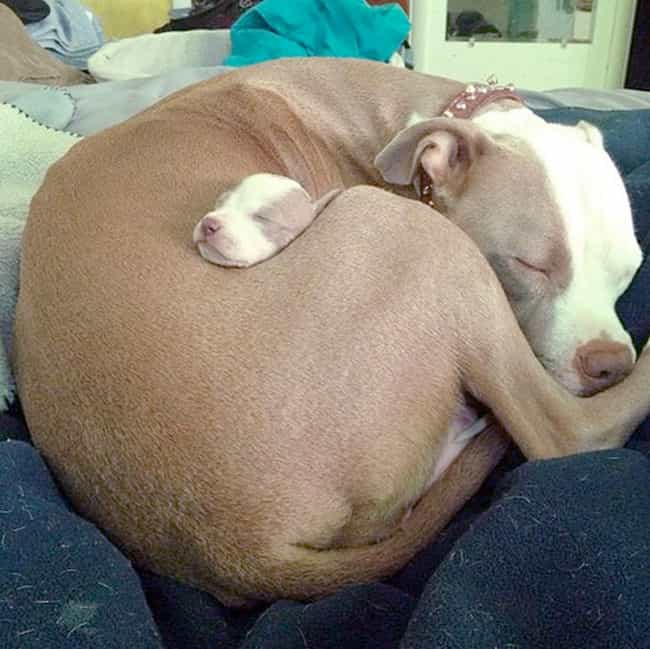 Agree or disagree?
"Daaaad, You've Been Asleep for Five Whole Minutes!"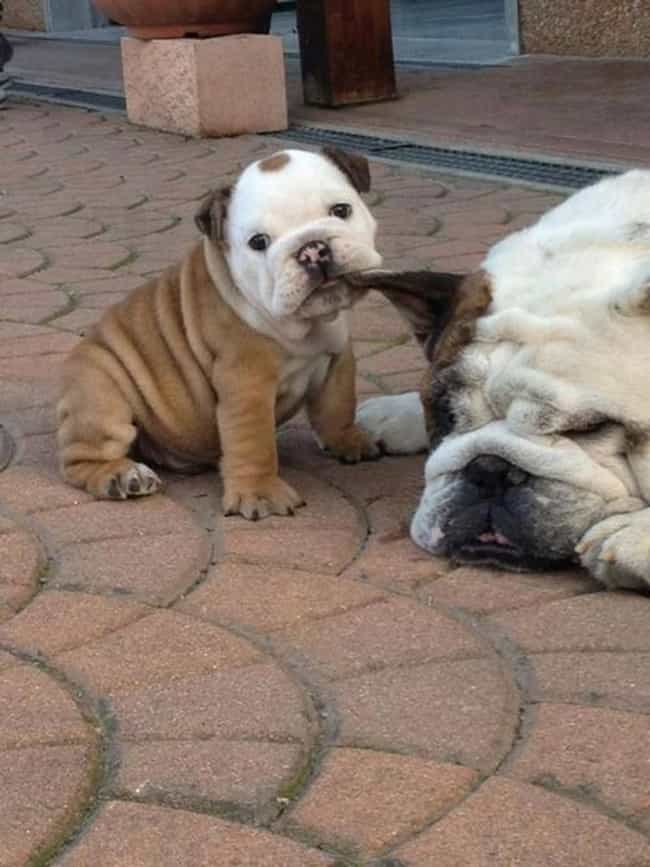 Agree or disagree?
"What Big... Everything You Have!"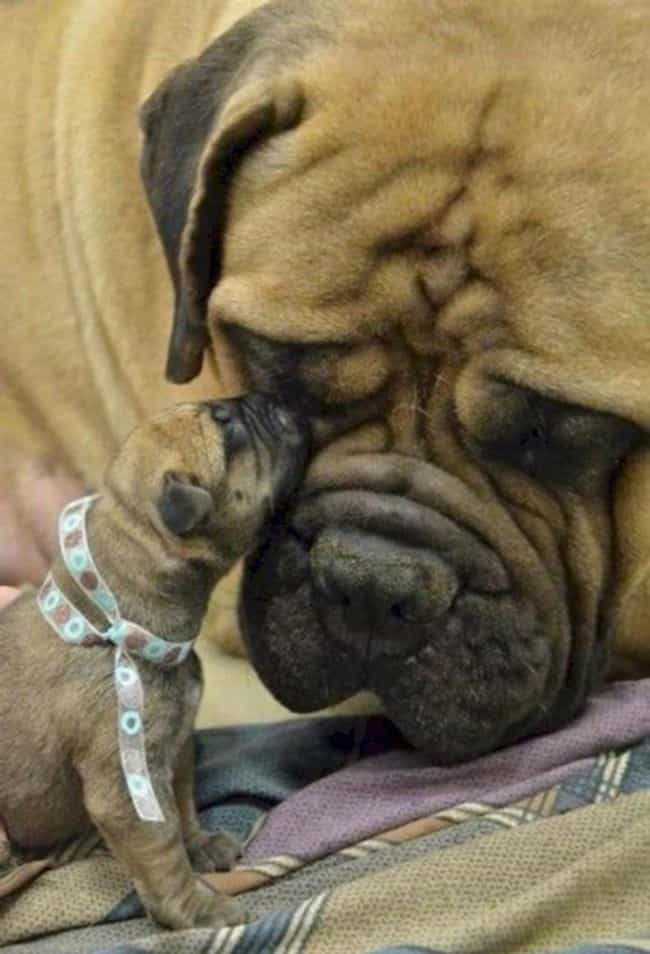 Agree or disagree?
"Just Smile and Nod, Son. Something Tells Me There Are Treats Involved."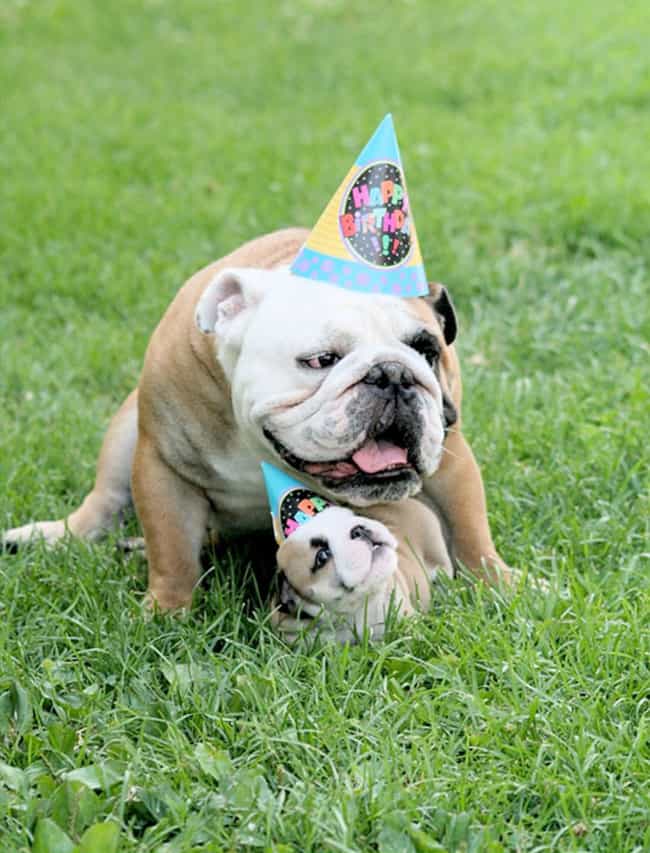 Agree or disagree?