Weird History
'Dolemite Is My Name': The True Story Of Rudy Ray Moore And The Making Of 'Dolemite'

The 2019 Netflix movie Dolemite Is My Name, starring Eddie Murphy, tells the story of Rudy Ray Moore's life and career. Moore entertained audiences as a musician and comedian for years, first doing stand-up and then starring in Blaxploitation films.
Not as well known as some of his contemporaries, Moore was the master of racy content and foul language. In his numerous albums - especially through characters like Dolemite - Moore blended music and comedy in a style that continues to influence performers today.
With honorifics like "Godfather of Rap" and "King of Party Records," it's pretty clear that Rudy Ray Moore made an impact. Until you can go check out one of Moore's many films for yourself or catch the biopic, here's what you need to know about Rudy Ray Moore.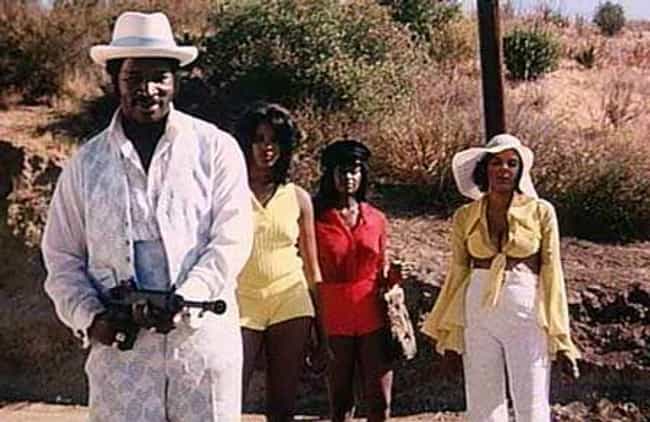 Rudy Ray Moore Was The 'Godfather Of Rap'
Rudolph Frank Moore, born in Arkansas in 1927, lived many lives before parlaying his musical and comedic talents into a successful career. Known as Rudy Ray, Moore entertained at night clubs in Ohio and Wisconsin before being drafted in 1950. As part of an entertainment unit in the military, Moore performed country songs with a hillbilly flair as the Harlem Hillbilly.
Moore returned to the United States during the late 1950s and went to Los Angeles to revitalize his music career. He released his first comedy album, Below the Belt, that same year.
Moore's unique style integrated raunchy lyrics in rhymed verse with a musical backdrop - in what he later called "poetry in an X-rated vein." Through the course of his career, this format led to the creation of the Dolemite character as well as Moore's moniker: the Godfather of Rap.
Moore's work has influenced countless artists and performers. Snoop Dogg affirmed the man's legendary status in 2006 when he said, "Without Rudy Ray Moore, there would be no Snoop Dogg, and that's for real."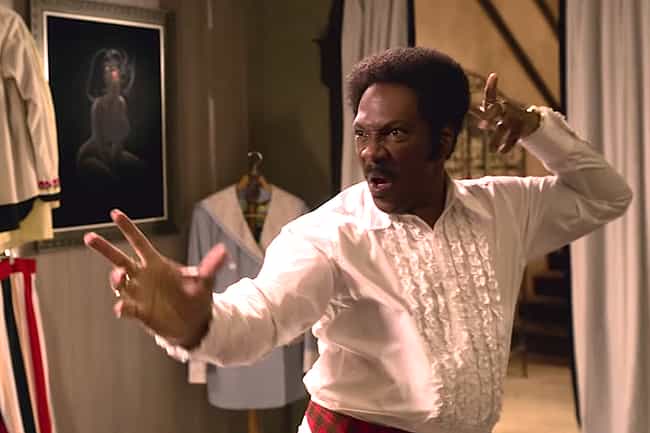 He Was The 'First X-Rated Comedian,' And His Records Were Kept Behind The Counter Wrapped In Brown Paper Bags
Moore's first album, Below the Belt (1959), was followed by The Beatnik Scene (1962) and A Comedian is Born (1964). Each album featured such raunchy lyrics and erotic artwork that they had to be sold from behind record store counters in brown paper bags - much like pornography.
Moore developed an underground following and was soon considered the first X-rated comedian for going further than better known comics like Red Foxx and Richard Pryor.
As Moore built his career and his persona, he consciously "did rap and rhyme [that]... wasn't just a word that rhymed with another one.... This was my motto: 'Don't come up with routine stuff.'"
Moore acknowledged that other comedians had tested the waters when it came to vulgarity, but he asserts that he "was the first to use hardcore four-letter-word phrasing. "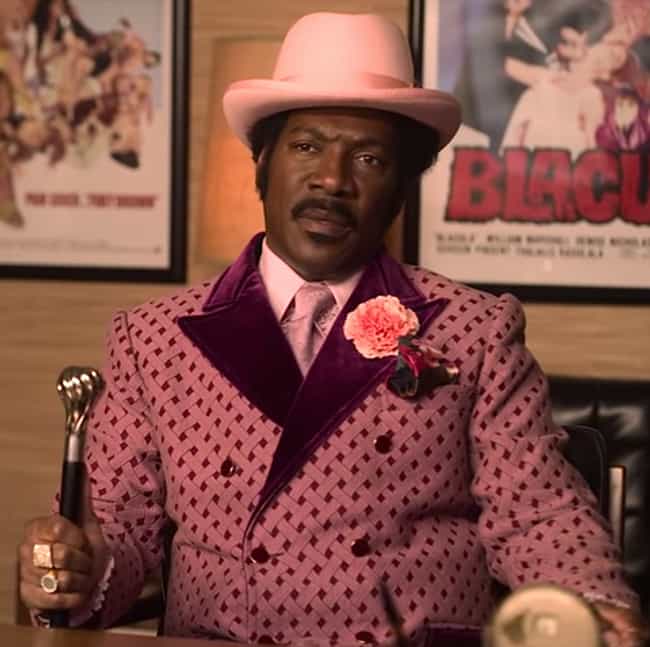 The Character Of Dolemite Came From An Alcoholic Who Used To Hang Out At Moore's Record Store
Moore worked at a record store in Los Angeles during the 1960s, where he interacted with charismatic locals like Rico, the inspiration for his Dolemite character.
According to Moore, an alcoholic named Rico would visit the record store and tell stories about a pimp named Dolemite in exchange for some cash:
And in this record store, there was a wino who would come in and tell all these raunchy toasts, named Rico. He would come in there and want me to give him money for soup, 'cause he had all his teeth knocked out for messing with people.... He'd say, "Rudy, give me some money for some soup." I said, "Rico, I want you to crack some things for me here in the store, while all these people are here." So Rico did the monologue "Dolemite."
As Rico rhymed his tales, Moore recorded his words and later adapted them into a comedy routine:
I got Rico some reefer and some wine and invited him to my house and taped material, and then I recorded it. So this was the first beginning of my career.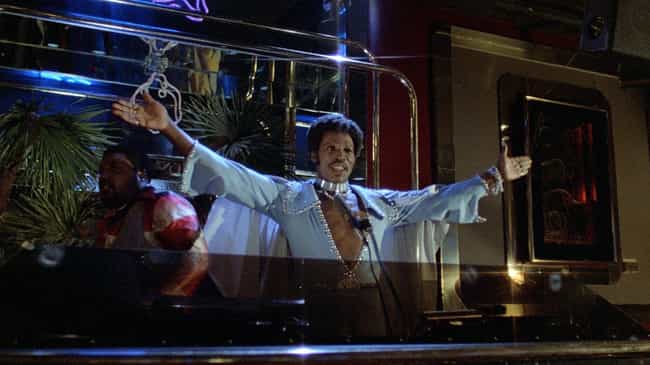 He Used The Profits From His Album Sales To Self-Fund 'Dolemite'
As Moore gathered Rico's stories, he knew he'd struck gold. Moore recalled, "overnight, the people just fell out. It hit overnight."
The success of Moore's subsequent albums, Eat Out More Often, This P*ssy Belongs To Me, and The Dirty Dozen (all recorded in 1970 and 1971), allowed him to finance a movie based on the Dolemite character.
Moore, after assuming the Dolemite role on his albums and in his comedy performances, enlisted writer Jerry Jones to help him transition Dolemite onto film. Moore recalled:
I took the money that I had made off of my party records and shot my own film.... That's how I got into film, on my own. If I hadn't did it myself, I'd never have gotten onto film. So I'm on film purely because of my own doing.
Moore later indicated that the film cost $90,000 to make, or "chump change that they would've spent in one day by one of them big film companies."