Watchworthy
Dolphin Tale Movie Quotes

Updated January 2, 2018
114 votes
54 voters
29.4k views
9 items
'Dolphin Tale' movie quotes are inspirational, to be sure. This 2011 family movie about Winter, a dolphin who fights for her life after having her tail damaged in a crab trap, is moving and perfect for families to enjoy together. What's even more moving? 'Dolphin Tale' is based on a true story. A remarkable one. Enjoy these quotes from 'Dolphin Tale,' vote for your favorites and please, add your own best movie quotes as well!
The 2011 family drama 'Dolphin Tale' stars Morgan Freeman, Ashley Judd and Harry Connick Jr. Oh, and it also stars Winter - she's the actual dolphin who learned to swim with a prosthetic tail, thanks to the efforts of one young boy who was determined to see her thrive (despite an injury that could very well kill her).
If you're interested in movie quotes from other great family and adventure movies, check out these lists for the best quotes from
'The Smurfs,'
'Cars 2,'
'The Zookeeper,'
'Captain America,'
'Harry Potter and the Deathly Hallows'
and
'X-Men First Class.'
Data-driven recommendations based on voting from over 40 million monthly visits to Ranker.
Try the free app
Dr. Cameron McCarthy: "In this changing world, it's harder than ever to find something extraordinary, but every once in a while a symbol of hope breaks through. And this time, her name is Winter."
Who doesn't love any quote by Morgan Freeman? He's right though, this story is truly extraordinary.
Should this be higher or lower?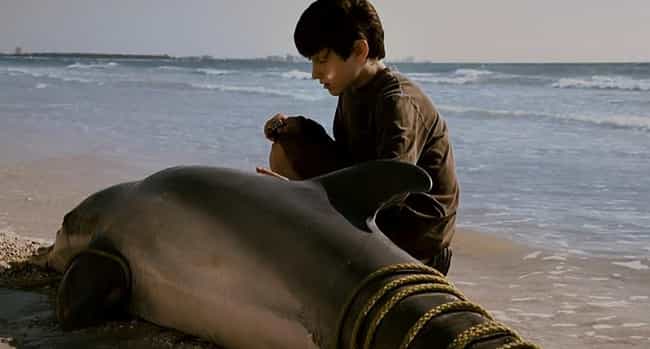 Reed Haskett: "You can't give up on her."
Should this be higher or lower?
Gloria Forrest: "No dolphin has ever been known to lose it's entire tail, and survive."
The real-life case of
Winter the dolphin
is the first such tale of survival.
Should this be higher or lower?
Dr. Cameron McCarthy:"Trying to put a tail on a fish? Nobody in his right mind would even try it. Luckily, I'm not."
Sawyer: "Not what?"
Dr. Cameron McCarthy: "In my right mind."
Classic quote. Dr. McCarthy knows nothing about marine life (Winter isn't a fish, she's a mammal), but he's willing to try and help anyway.
Should this be higher or lower?