Entertainment
Don Jon Movie Quotes

97 votes
67 voters
43.7k views
10 items
"Don Jon" movie quotes tell the story of the a ladies man forced to reevaluate his priorities in search of love. The romantic comedy marks the directorial debut of Joseph Gordon-Levitt, who also wrote and stars in the film. "Don Jon" first premiered at the Sundance Film Festival before its September 27, 2013, theatrical release.
In "Don Jon," the title character of Jon Martello (Joseph Gordon-Levitt) is secure with who he is and what he likes. He loves his family, his church, taking care of himself and his surroundings, women and pornography. He has no problem with the ladies, taking home babes every weekend but few of his experiences give him the satisfaction that he gets from his adult movies.
When Jon meets Barbara (Scarlett Johansson), everything changes. He falls hard for this girl, even watching the romantic comedy movies she loves (but he hates). After she catches him watching porn, he undergoes some soul searching to try to get over his porn addiction in search of a more gratifying sex life with her. Julianne Moore, Glenne Headly, Tony Danza and Rob Brown co-star in the film.
"Don Jon" joins the early fall 2013 movie season already full with hits like
"Rush,
"Prisoners,"
,
"Enough Said,"
"The Family,"
"Riddick,"
"The World's End,"
"Getaway,"
"Drinking Buddies,"
"The Mortal Instruments: City of Bones,"
"Paranoia,"
"Kick-Ass 2,"
"We're the Millers,
and
"Elysium"
.
Lose Yourself in Another Person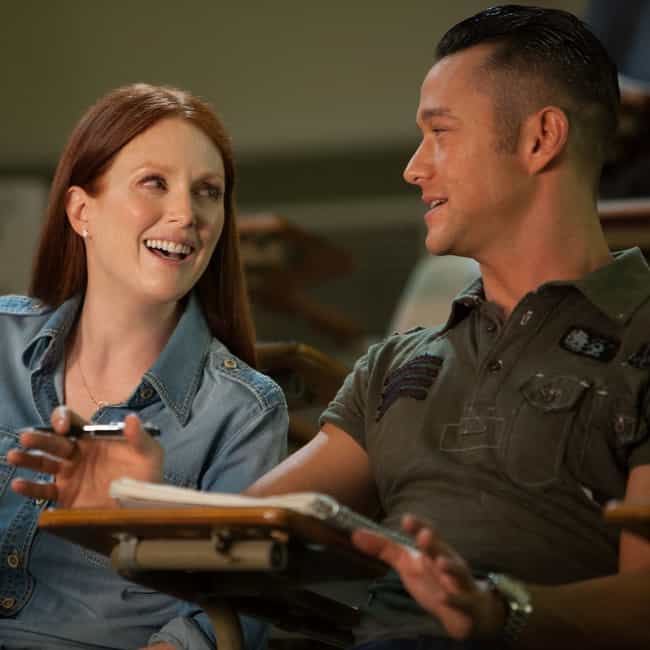 Esther: "If you want to lose yourself, you have to lose yourself in another person. It's a two-way thing."
Don Jon confides in Esther about his relationship with Barbara. While he's secure in who he is, he needs to learn how to lose himself in her.

Should this be higher or lower?
How'd You Get My Facebook?
Barbara: "How'd you get my Facebook?"
Don Jon: "Oh, getting right to it!"
Barbara: "Yeah"
Don Jon: "I just looked up your name."
Barbara: "I didn't tell you my name."
Don Jon: "Well, obviously you did cause I looked it up."
Barbara: "No, I definitely did not tell you my name."
Don Jon: "Yeah, you did."
Barbara: "I think I would remember that."
Don Jon: "Well, no offense but you were pretty wasted the other night. I mean, so was I."
Waitress: "Can I get you guys some drinks?"
Barbara: "Yeah, Diet Coke please"
Don Jon: "Yeah, Coke"
Waitress: "A Coke and a Diet Coke. I'll be right back to take your order."
Barbara: "All right I had a few drinks the other night so I may not remember telling you my first name but I definitely did not tell you my last name."
Don Jon: "I'm telling you!"
Barbara: "Don't lie to me!"
Don Jon: "Hey!"
Barbara: "Look, you don't know me so I'm going to let you off the hook this time but trust me, in the future, you'll always be happier if you tell me the truth."
Don Jon: "Wait, wait, wait, I'll be happier?"
Barbara: "What, you don't think I could make you happy if I wanted to?"
When Don Jon and Barbara reunite for a date, she is curious how he tracked her down without knowing her full name. While she is pushing him for answers, she soon has a much more important thing for Don Jon to ponder.
Should this be higher or lower?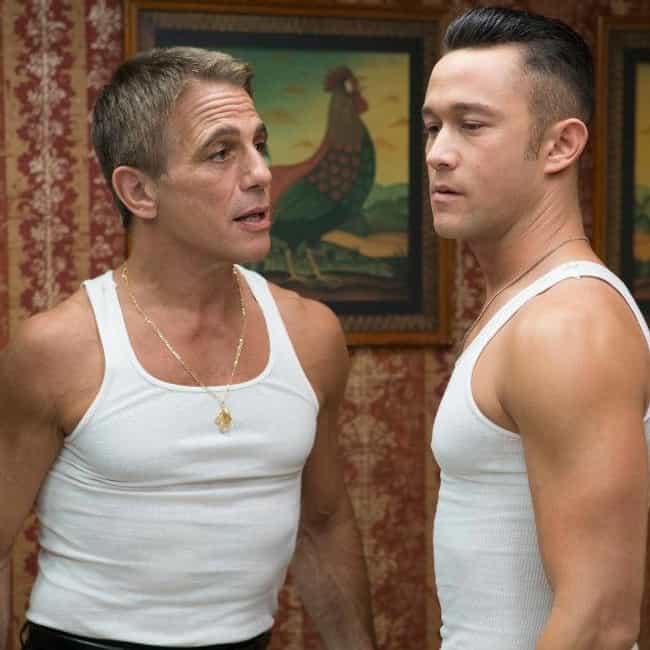 Don Jon: "I don't know if I really want a wife and kids."
Joe Sr.: "Look what you did!"
Angela: "I look like a grandmother but do I have any grandchildren?"
While Don Jon is finally dating someone for more than one night, he's not sure he wants that family and white picket fence. His mother, Angela, is not pleased to hear that news.
Should this be higher or lower?
Don Jon: "I don't watch too many movies. The pretty woman, the pretty man, the first kiss, the break up, the make up, they drive off into the sunset. Everyone knows it's fake but they watch it like it's real life."
Don Jon explains his dislike of romance movies, something his lady Barbara loves. To him, it's all fake but everyone likes to pretend that it's real.
Should this be higher or lower?