Celebrities
A Timeline Of How Donald Glover Went From Class Clown To Writing The Best Song Of 2018

Updated November 5, 2019
3.8k views
14 items
Born on a California Air Force base and raised in Stone Mountain, GA, Donald Glover's rise to award-winning artistic visionary wasn't presaged by a life less ordinary. His mother ran a daycare out of their home and he and his brother were barely allowed to watch cartoons. It's ironic that he went on to become one of the brightest lights in modern entertainment.
After attending the Tisch School for the Arts, Glover found his way into the New York comedy scene, where he performed with a sketch group and did standup and improv, all while recording hip hop mixtapes - some of which have never seen the light of day. Glover's work is fragmented and sometimes frustrating, but if you look close enough, you can find a clear line from the sometimes sophomoric humor of Camp to his multi-Grammy-winning performance of "This Is America."
2009: His Comedy Group, Derrick Comedy, Produced 'Mystery Team'
While attending Tisch School of the Arts in New York City, Glover hooked up with DC Pierson, Dominick Dierks, Dan Eckman, and Meggie McFadden to start the internet sketch group Derrick Comedy. The quintet produced a series of funny viral sketches throughout 2006 which resulted in Glover being contacted by David Miner, a producer for 30 Rock.
In 2009, Derrick Comedy wrote, directed, and produced the film Mystery Team, which stars Glover, Pierson, and Dierks as a group of boy detectives who've grown up and have to solve a real case.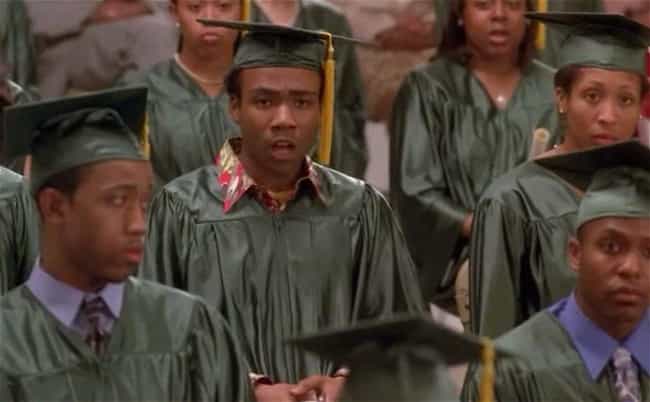 2008-2009: He Wrote For '30 Rock'
Off the strength of his work with Derrick Comedy, Glover wrote for 30 Rock for a year. He also played a young Tracy Jordan in the episode "Live From Studio 6H." Like many of the writers on the show, Glover also popped up in a couple of minor performances.
Glover didn't spend long at 30 Rock, and after he left, he was quickly snatched up by another NBC comedy, Community.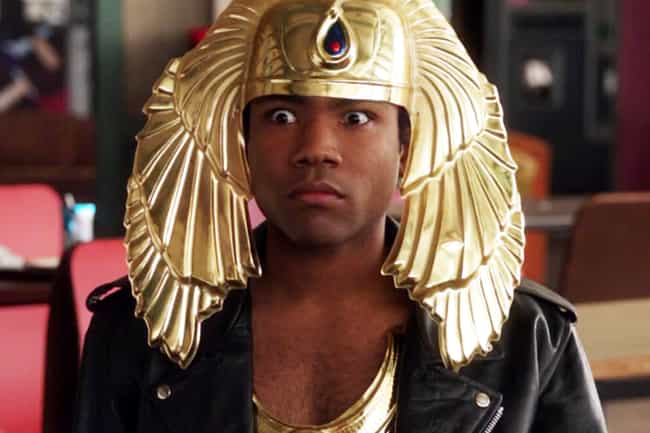 2009-2014: He Played Troy On 'Community'
His role on Community brought Glover into the spotlight. Troy, the delightfully dopey former high school quarterback, could have just been a broad character, but Glover's performance imbues him with a sweet and thoughtful nature that makes him feel real.
Glover appeared on the show for 89 episodes, but after Season 5, he left the series to focus on his own projects, both musical and visual. While speaking at a panel for his show Atlanta, Glover explained why he left the series:
I'm glad things end because it forces them to progress. It wasn't like I was running away from it, I was just done with it. I had so much fun on Community, but there's a reason why Dan ended the show. He likes endings too.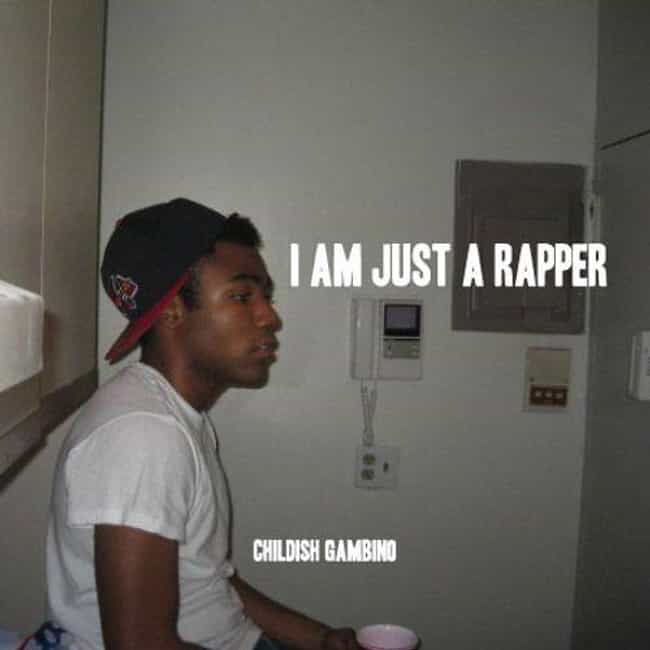 2010-2011: He Dropped Two Mixtapes And An EP
While he was transitioning from sketch performer and writer to comedy televsion star, Glover was also working on his music career as Childish Gambino. In 2010, he dropped two mixtapes. The first, I Am Just a Rapper, features Glover rapping over indie rock instrumentals by bands like Sleigh Bells and Grizzly Bear.
Childish Gambino released Culdesac the same year, while 2011 saw his first EP released online. The EP featured Glover's first breakthrough track, "Freaks and Geeks," and was officially re-released in 2018.