Celebrity Trivia

Things You Never Knew About Donald Glover, AKA Childish Gambino

The hottest rising star right now: Donald Glover. While his historic 2017 Emmy wins and 2018 viral hit "This Is America" brought him mainstream attention, Glover has been a creative powerhouse for years, from his work on 30 Rock to his albums, released under the moniker Childish Gambino.
Born on Edwards Air Force Base in Kern County, CA, on September 25, 1983, Glover was raised near Stone Mountain, GA. He attended NYU's prestigious Tisch School of the Arts, graduating in 2006 with a bachelor's degree in dramatic writing. While enrolled, the performer started releasing music.
Here's what else you need to know about the hip hop star, including exactly how Childish Gambino got his name.
He's In The Crowd Of A Beastie Boys Concert Film
In 2004, the Beastie Boys played Madison Square Garden and handed out camcorders to 50 people in the audience. They later chopped together all the footage for their 2006 concert film, Awesome, I F*ckin' Shot That.
An eagle-eyed viewer on Reddit discovered that one of the concert-goers enthusiastically rapping along to "Three MCs's and One DJ," is a young Glover. The future rapper was a student at New York University at the time, and he later went on to write for 30 Rock.
He Got His First Break Writing For '30 Rock'
Glover's big break came when he landed a writing job on hit NBC comedy series 30 Rock. He submitted a spec script for an episode of The Simpsons to 30 Rock producer David Milner that was later passed along to creator Tina Fey. The script, coupled with Glover's hilarious work with NYU's internet sketch comedy group Derrick Comedy, secured the young performer a spot in the writer's room.
He wrote for the NBC show for three years but did not write for Tracy Morgan's character, preferring to write for Kenneth, the wide-eyed page from Stone Mountain, Georgia, Glover's real hometown. As he told the New Yorker:
"I did have more in common with Kenneth than with Tracy at that point—I was a wide-eyed kid, eager to please."
In 2012, Glover even got Fey to rap on his song "Real Estate." After leaving 30 Rock, Glover landed the role of Troy on the show Community.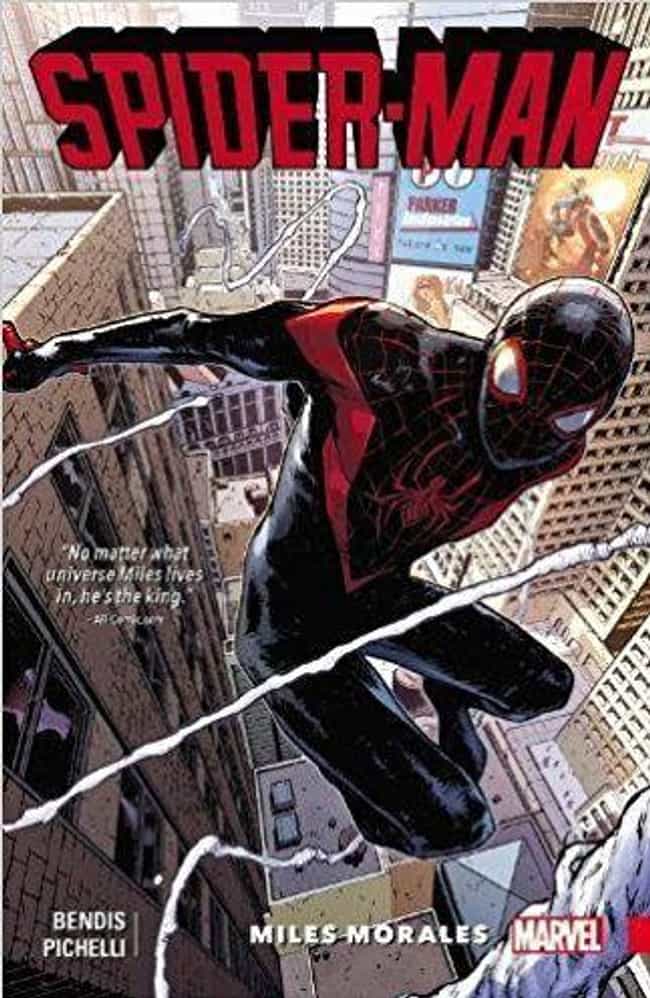 He Was The Inspiration For The Black Spider-Man Comic Book
In 2010, Glover launched a social media campaign to become the big screen's first black Spider-Man. Allegedly, to help his case, he appeared in an episode of Community sporting Spider-Man pajamas. While he wasn't cast in any Spidey movies, he did inspire the first Black American Spider-Man comic book series. Comic creator Brian Michael Bendis saw that episode of Community and understood the legendary superhero in a new and necessary light.
"[Glover] looked fantastic!" Bendis said. "I saw him in the costume and thought, 'I would like to read that book.'" So, Bendis wrote it.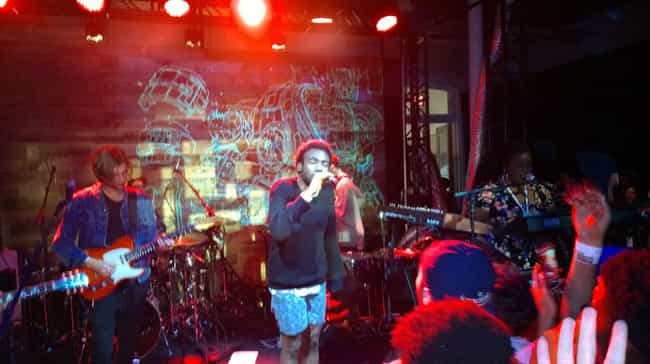 Police Apparently Tried To Bar Him From His Own Show
In 2013, Donald Glover performed at the Life Is Beautiful Festival in Las Vegas, NV, but his appearance almost didn't happen because of racial profiling. While arriving at the event with his parents, both of whom were struggling to walk, Glover was stopped by cops. He recounted to Huffington Post:
[A] cop comes up and he's like, 'Get the hell outta the street!' And [my friend] goes, 'Yo, yo chill.' And [the police officer] literally screamed, 'Did you just tell me to chill?!?' He saw a bunch of black kids and he saw me, and got nervous, got scared, and was like, 'You guys are up to something. There's no way this guy's a performer. There's no way he needs my help with his parents.' He just disregarded and screamed at me, emasculated me in front of my parents... [He's] screaming at me for no reason. But there was also a race factor there. He didn't want to help. He was just afraid. I felt like that was the essence of a lot of things.
Fortunately, Glover eventually gained entry to the festival and was able to perform, despite the officer's interference.