Unspeakable Times
He Was Giving All The Signs Of Being A Serial Killer And No One Caught On - Until It Was Too Late

Updated January 18, 2018
5.2k views
15 items
Donald "Pee Wee" Gaskins was a serial killer who managed to be married five times and survive both reform school and jail before he was finally apprehended for good and executed by the state of South Carolina in 1991. The the case of Donald Gaskins makes it particularly hard see how a man could go on killing from 1953 to 1982 without anything getting in his way, but even killing a fellow inmate while in jail couldn't stop him.
Gaskins was born on March 13, 1933, and raised in Florence County, South Carolina. Even as an adolescent, Gaskins showed signs of being a serial killer. His entire life was rife with violence caused by others and later produced by himself, and he went from being a defenseless victim to a cold-blooded murderer, rapist, and predator. His victims ranged from guys in jail for whom he was paid to kill, to hapless female hitchhikers, to an infant and her mother, to his neighbors. And yet he didn't even know his given first name until he was 13 years old. Who was Donald Gaskins and what was his motivation to kill? Continue reading to learn all about the Donald "Pee Wee" Gaskins murder facts.
Donald Gaskins Claimed To Get 'Bothersome Feelings' Which Could Only Be Soothed By Murdering People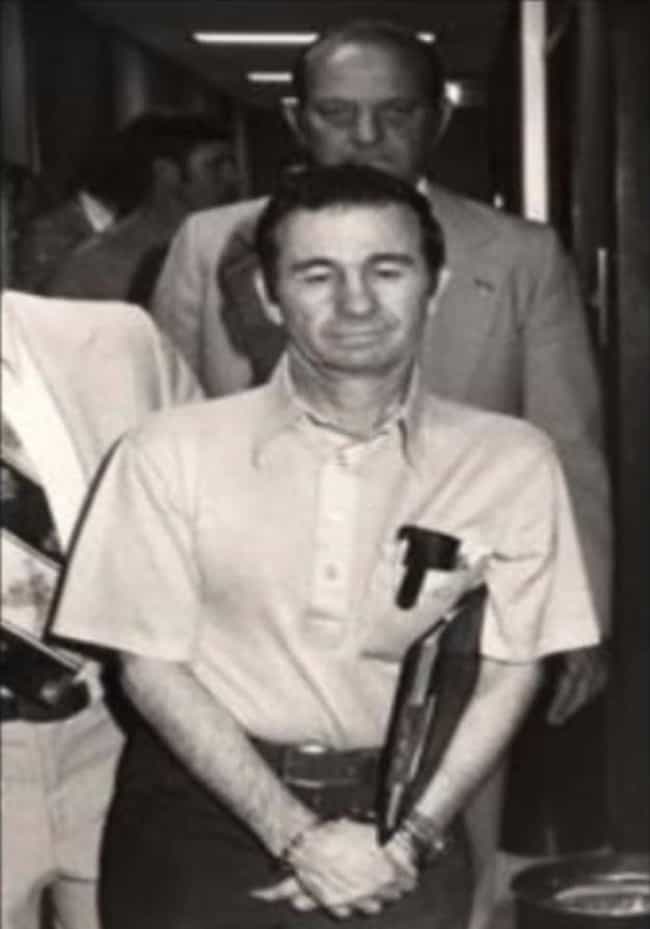 While serving out a death sentence in prison in the 1980s, Donald Gaskins would explain how he'd get "them aggravated and bothersome feelings," which led him to a life of crime. He later claimed to have discovered a way to quell the bothersome feelings; through murder.
In September 1969, Gaskins picked up a hitchhiker named Angie along the highway in North Carolina. When Gaskins sexually propositioned the woman, she laughed in his face, which enraged him. Gaskins proceeded to beat the woman until she was unconscious and then raped and mutilated her. Afterwards, Gaskins threw the woman in the river, where she sank and drowned.
After Angie's murder, Gaskins decided he liked when a woman turned him down for sex, and he would started a practice of driving along highways, fantasizing about torturing and killing women who rejected him. Six weeks after he killed Angie, Gaskins allegedly got the "bothersome feelings" again, and he found a woman named Daisey who was hitching a ride from Myrtle Beach to her home in Jacksonville. Gaskins assaulted and tortured Daisey. When he was done, he wrapped her up in chains to weigh her down and threw her in a swamp.
These weren't his very first murders, however.
Gaskins Categorized His Different Types Of Killings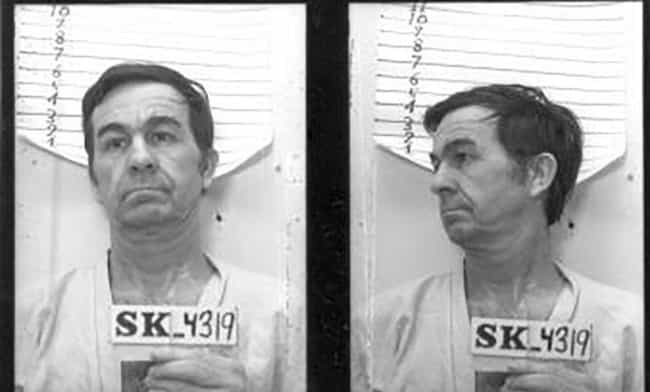 As Gaskins began killing more and more people, he started separating them into different types of murders. Some he would refer to as "coastal kills," such as the murders of the hitchhikers or others he claimed he killed simply for pleasure. Others he considered "serious murders," which applied to people who he knew and killed for personal reasons. Gaskins was also a hitman who killed solely for financial gain.
In November 1970, Gaskins committed what he would refer to as the first of his "serious murders," though it wasn't the first time he'd killed someone. The victims were 15-year-old Janice Kirby, who was the murderer's own niece, and her friend, 17-year old Patricia Ann Alsbrook. He offered to take the girls home from a bar but instead drove them to an abandoned house, where he beat and raped the two girls before drowning them in two separate locations.
Despite A New Marriage And Baby, He Continued To Murder, Torture, And Assault Women And Children
By June 1971, Gaskins had committed at least 11 "coastal killings" and married for a fifth time. His wife gave birth to a boy, whom the couple named Donald Lee Gaskins. Despite the new marriage and birth of his child, Gaskins continued on his murder spree. He picked up two girls who were hitchhiking, Angie and Maria, both of whom he raped, tortured and killed.
His next "serious" murder was 20-year-old Martha Dicks in March 1972. Dicks liked Gaskins and would frequently come by to visit him when he was working at a car repair garage. Dicks had allegedly made a joke to Gaskins about being pregnant with his child, which he didn't like because he was against interracial dating, and Dicks was a black woman. Gaskins handcuffed the woman and forced her to ingest a bottle of pills. He then disposed of her body in a drainage ditch.
Gaskins's next known victim was 16-year-old Anne Colberson, whom he met in June 1972, when the teen was hitchhiking. Gaskins took her to an abandoned home where he repeatedly assaulted and tortured Colberson for four days. Afterwards, he hit her with a hammer, slit her throat, and buried her in quicksand.
His Killings Were Brutal And Cannibalistic, With No End In Sight
By 1972, three years after he'd discovered that assault and murder made him feel better, Gaskins had met a couple who were involved in selling guns. Eddie and Bertie Brown began a business relationship with Gaskins after he stole some military weapons and sold them to the Browns. They made a supplies deal and the arrangement was going well until Gaskins heard a rumor that federal agents were investigating illegal arms dealers. Deciding the risk was too high to allow the Browns to tell on him — which would send him back to prison — Gaskins shot and killed the couple, burying them behind a barn, the same location where he had buried his niece.
The Gaskins murders continued and seemed to get even more depraved. His next known victim was fourteen-year-old Jackie Freeman who was hitchhiking after running away from home. She was picked up by Gaskins and tortured for two days. He even cannibalized parts of her body. He then targeted pregnant 23-year-old Doreen Dempsey and her young daughter. Gaskins offered to drive them to the bus station but instead drove to a wooded area. He killed Dempsey with a hammer, then raped, tortured and strangled the child before burying the two.
In 1974, Gaskins killed several men. 36-year-old Johnny Sellars owed Gaskins money for car parts, and eventually, Gaskins grew tired of waiting for the cash and shot and killed Sellars in the woods. Not wanting Sellars's girlfriend to report Sellars as missing, Gaskins stabbed Jessie Ruth Judy to death and then buried her beside her boyfriend in the forest. He also shot a man named Horace Jones in the woods when he found out Jones was flirting with his wife, burying him in a shallow grave.