Entertainment
Donald Trump's Least Favorite Films

February 22, 2017
1.9k views
14 items
Hollywood loves trashing Donald Trump. From award show speeches to Twitter, actors, comedians, and all manner of other celebrities have a litany of venues in which to dish out criticism of the real estate tycoon and former reality TV star. But The Donald isn't one to take criticism lying down. He'll call it fake news, liberal lies, or media fabrication; whatever it takes to clear his name in the eyes of his supporters.
What if The Donald trashed Hollywood in return? What would a list of Donald Trump's least favorite movies starring his least favorite actors look like? Would they be anti-American movies? That probably depends on where you stand. Luckily for you, a hypothetical list of Donald Trump's most hated films now exists, in his voice.
These films may have been box office hits, but it's all rigged by an unfair system, folks. In an effort to drain the Hollywood swamp and make American cinema great again, here are some speculative Donald Trump movie reviews about the worst movies ever, with all the reasons why he would give them two small orange thumbs down.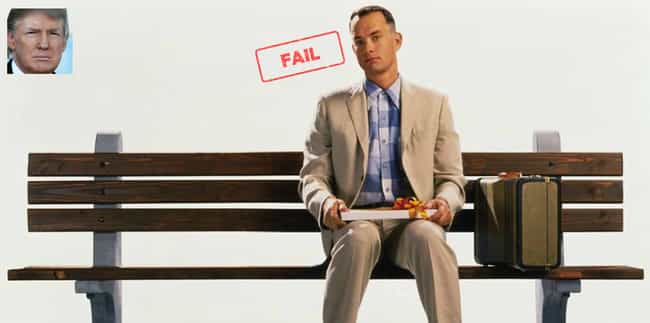 Trump's movie review: Tom Hanks plays a huge loser with an ALMOST great name who's not so smart, believe me. So why does he get huge media coverage for just showing up and talking about shrimp and chocolate? Six Oscars? Unbelievable!
Trump's actress review: Robin Wright was a solid 9 back then, even hotter in Princess Bride. She never should've cut her hair or married that loser Sean Penn! I could've made her a real President bride, not a fake Netflix one!
2
Hidden Figures: My African-American Friend Omarosa Liked It. Not Me!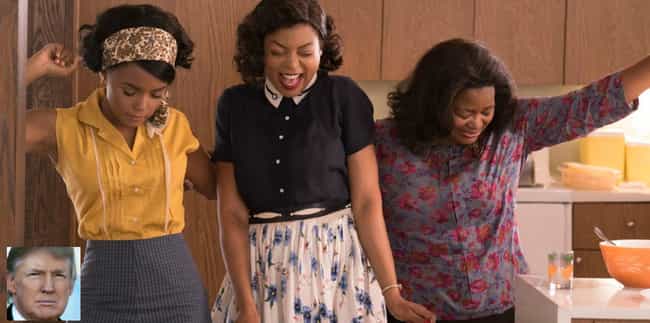 Trump's movie review: So unfair to Russian astronauts shown as losers! No way women really did all the work here folks. Sorry! NOBODY respects women more than me, but even Ivanka can't do math. Fake story!
Trump's actress review: Believe me, these women's figures should stay hidden. They're fours at best! Taraji should lose the glasses and the frumpy skirts. Not a good look for her. Much hotter in the Empire show.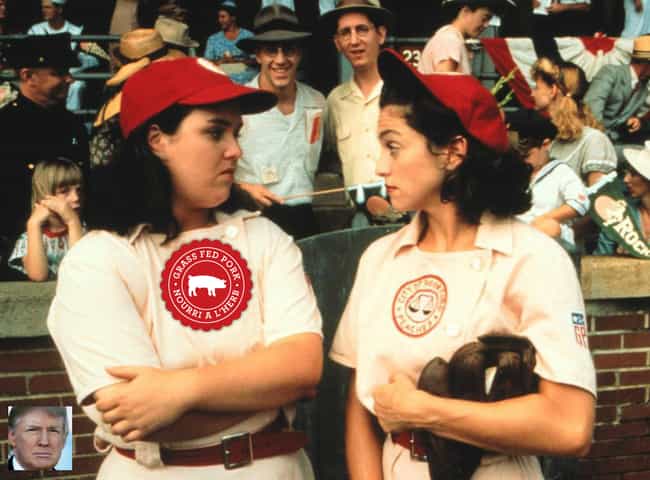 Trump's movie review: I'm a huge baseball fan, HUGE! Baseball is the most American thing ever, so don't insult it by having women playing a man's game!
Trump's actress review: Rosie O'Donnell and Madonna can't act! So bad! And believe me, nobody wants to get to third base with that fat slob Rosie!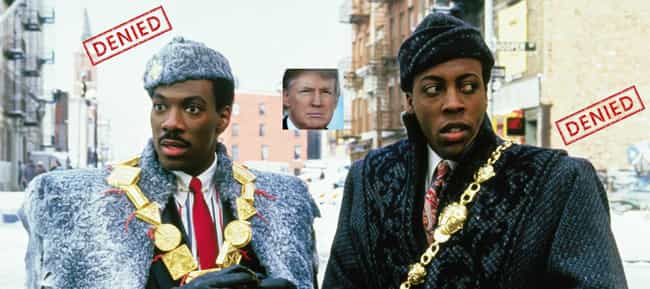 Trump's movie review: Eddie Murphy plays an African prince with no birth certificate! From a fake country! Who comes to New York illegally to find a wife who's NOT AFTER HIS MONEY! Unbelievable!
Why it won't make America great again: The prince gets tired of being rich in New York. ARE YOU KIDDING ME? He gets a job in a fast food place to learn about America. I'm a huge fan of fast food, but not the best place to learn the art of the deal!