True Stories
The Most Outrageous Donald Trump Moments

Updated August 3, 2020
55.2k views
25 items
If there's one true form of American entertainment, it's political figures saying dumb things in person and on the Internet. And to some people no one is better at this strange form of entertainment than Donald Trump. He basically runs the saying dumb stuff game, and if he ever lost his billions of dollars (fingers crossed!) he'd still be wealthy in ridiculous quotes. This list of ridiculous Donald Trump moments is by no means meant to make up a Donald Trump biography, but they do cover a wide swath of his dumb comments.
Donald Trump, the man that gave us The Apprentice, the Miss Universe pageant, and the phrase "Donald Trump hair" is a wealth of ridiculous comments that border on trenchant critiques of the hyper wealthy, the and one percent. The things that he's been known to say are so inflammatory that it's hard to be certain that it's not all an act.
Maybe the Don is committed to a lifelong performance art piece, or maybe he's just an arrogant, rich jerk. Contemplate his behavior as you peruse this list of Donald Trump's most outrageous moments.
That Time He Compared Ben Carson To A Child Molester
During a TV interview in November 2015, Trump took aim at his closest competitor in the polls, neurosurgeon Ben Carson. Trump told CNN's Erin Burnett that Mr. Carson's temper would be a problem if he became president. A perfectly legitimate criticism, except that Trump went on to compare Carson's anger issues with pedophilia.
Trump said,
"He's got a pathological temper. That's a big problem, because you don't cure that."
He went on, "as an example, child molesting. You don't cure these people. You don't cure a child molester. There's no cure for it. Pathological, there's no cure for that."
That Time He Called A Woman Disgusting For Pumping Breast Milk
Trump reportedly called a female lawyer disgusting when she asked to take a break from a 2011 deposition in order to use a breast pump. Attorney Elizabeth Beck said in an interview with CNN, "[Trump] got up, his face got red, he shook his finger at me and he screamed, 'You're disgusting, you're disgusting,' and he ran out of there."
No one in Trump's camp disputes the name calling, although his lawyer did claim that Beck attempted to use the breast pump in the room during the meeting. According to Trump's attorney Allen Garten, Beck was losing her case, ran out of questions, and attempted to stall by pulling out the pump. Beck claims that Trump refused to take the scheduled lunch break, which prevented her from being able to pump.
In response to the whole ordeal, Trump tweeted, "Lawyer Elizabeth Beck did a terrible job against me, she lost (I even got legal fees). I loved beating her, she was easy."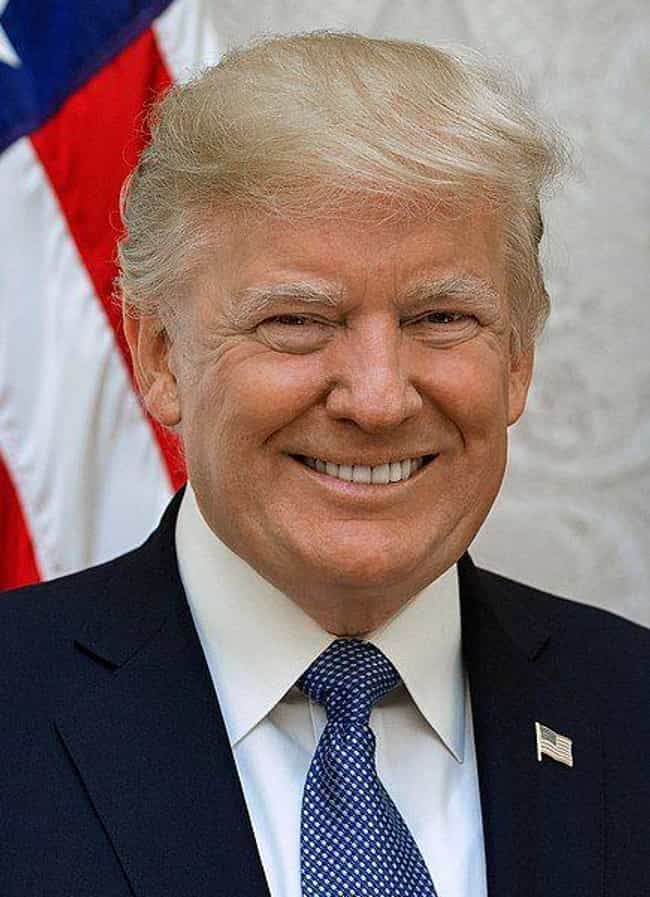 That Time He Went After John McCain For Being A POW
"He's not a war hero. He was a war hero because he was captured. I like people who weren't captured," Trump said at the Family Leadership Summit in Ames, Iowa, referring to Arizona Senator John McCain, who spent more than five years in a North Vietnamese prison during the Vietnam War. Trump received four student deferments and never served in the military.
The comments came after days of heated back-and-forth between McCain and Trump. After the summit, Trump walked back his statements but refused to apologize. He told reporters, "If somebody's a prisoner, I consider them a war hero," but added, ""I think John McCain's done very little for the veterans. I'm very disappointed in John McCain."
That Time He Incurred the Wrath Of A Mexican Drug Lord
After notorious criminal Joaquin "El Chapo" Guzman escaped from a maximum security Mexican prison in July 2015, Trump said he would "kick [Guzman's] a**." He was all talk until Guzman responded to him from an unverified account saying, "Keep f*cking around, and I'll make you eat all of your godd*mn words." Guzman followed up by calling the 2016 GOP presidential candidate a homophobic slur. After that, Trump called the FBI (and TMZ).