Unspeakable Times
Some People Say This Reporter Was Murdered Because She Knew Too Much About JFK's Death

Updated June 14, 2019
48.5k views
14 items
Journalism can be a dangerous job, especially investigative journalism. History has documented numerous reporters who were kidnapped or murdered because of knowledge they may have possessed, and some theorists believe one of them is Dorothy Kilgallen, an American journalist and TV game show personality who died of an alleged drug overdose in 1965.
Kilgallen was known for being a panelist on the TV show What's My Line?, along with the "Voice of Broadway," a newspaper column she began writing in 1938. At its height, Kilgallen's column appeared in over 140 newspapers in the United States. Her articles mostly centered around celebrity gossip and show business, but one of her final research projects involved both politics and crime - the assassination of President John F. Kennedy. While investigating the case, however, Kilgallen passed, leaving many to speculate whether there was more to her death.
No one has ever proved anything other than what the autopsy claimed, but one modern lawyer and author, Mark Shaw, has taken it upon himself to investigate her life and death. Was Dorothy Kilgallen slain or was it merely a case of an accidental overdose? Shaw claims there may have been foul play and something more sinister than an OD, and is committed to opening a broader investigation into the mysterious story. Kilgallen may have been the journalist who knew too much - and paid the price for it.
Kilgallen Officially Died From A Drug Overdose, But Many Believe She Was Killed
Kilgallen's last day alive was a typical one. She spent the day and most of the evening working on the panel of the CBS TV show What's My Line? in New York. After filming, she went to the Regency Hotel bar for a drink before heading home. She returned to the apartment she shared with her husband, and he reported later she had been in good spirits. Kilgallen went to bed shortly after arriving home, but did not sleep in the same room as her husband.
On the morning of November 8, 1965, 52-year-old Killgallen was found dead by her hairdresser and a maid in her townhouse. She was sitting up in bed, still wearing makeup, false eyelashes, and a flower in her hair from the previous night.
Autopsy results claimed Kilgallen died from a fatal combination of alcohol and prescription pills. Many assumed the autopsy results meant Kilgallen had a secret substance abuse problem, which tainted her posthumous reputation. Others believed something else entirely may have happened; after all, Kilgallen was known to take an investigative approach to her journalism, and many posited her research could have ended her life.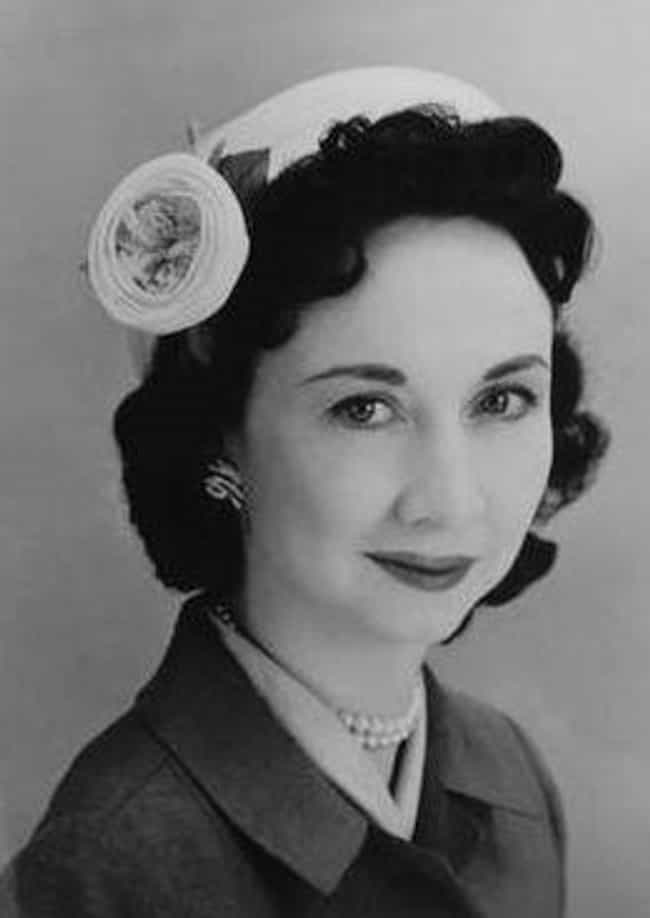 She Planned To Break The 'Real Story' Behind The Kennedy Assassination
Kilgallen considered John F. Kennedy a friend and even visited the president in the White House. Like many, she was devastated by his assassination in 1963. A week after his death, Kilgallen wrote about it in her news column, stating, "The American people have just lost a beloved president... It's a dark chapter in our history, but we have the right to read every word of it."
When the President's Commission on the Assassination of President Kennedy, AKA the Warren Commission, concluded Lee Harvey Oswald acted alone, Kilgallen claimed the report was "laughable."
Kilgallen began researching the case herself and started interviewing key witnesses, eventually compiling a thick file over the course of a few years. Kilgallen supposedly told friends "I'm going to break the real story and have the biggest scoop of the century."
Her Full Autopsy Report Was Initially Undisclosed
Legal analyst and author Mark Shaw published a book about Kilgallen's death in 2016, The Reporter Who Knew Too Much. Through the use of the Freedom of Information Act, Shaw obtained several previously unreleased documents, including lab results from Kilgallen's autopsy report.
While the initial report stated Kilgallen had Seconal in her system, a sleeping pill prescribed to her by a doctor, the lab report also claimed she had two additional barbiturates in her system: Tuinal and Nembutal.
Another curious discovery Shaw made was a statement in the autopsy's lab reports regarding a powdery substance found on the glass beside Kilgallen's bed. Shaw believes the existence of the powder residue on the glass proves someone drugged Kilgallen's drink.
Neither the discovery of additional drugs in her system nor the powdered substance near her drink conclusively proves Kilgallen was murdered. But for Shaw, the revelations certainly put her alleged OD in a new light.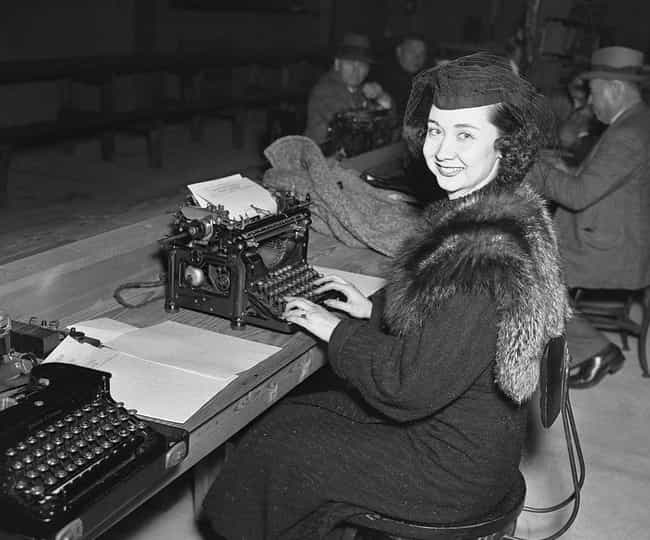 She Was Under FBI Surveillance At Her Time Of Death
In addition to Kilgallen's complete autopsy paperwork, Mark Shaw obtained an FBI file on her which revealed she was under FBI surveillance at the time of her death. The notes in the file referenced Kilgallen's trip to Florida to interview Cuban exiles about their negative opinions on Fidel Castro - a controversial move at the time.
Additionally, the FBI had notes covering Kilgallen's research on John F. Kennedy's death, as well as her reporting on the trial of Jack Ruby, the Texas nightclub owner who fatally shot Lee Harvey Oswald. In fact, Kilgallen published Ruby's court testimony before it was made public to anyone and that reportedly upset FBI Director J. Edgar Hoover.