Mockery
The Worst Things Chris Brown Has Ever Done

Chris Brown is a huge douche. This is a list of some of the douchiest things that Chris Brown has ever done. Total douche bag things like say, assaulting Rihanna, getting into a bunch of twitter fights, and getting a tattoo of a battered woman on his neck.
This collection douchey Chris Brown quotes and other things Chris Brown has done that are completely indefensible and are just the worst is the ultimate reference for anyone looking to prove just how big of a douchebag Chris Brown really is. Is Chris Brown a douche bag? Yes. Yes he is.
Even though he is definitely a total douche, it's up to you to vote for what you think is the douchiest thing that Chris Brown has ever done. So vote!
1
Allegedly Threatened a Woman with a Gun
Police entered the home of Chris Brown on August 30, 2016, searching for a gun the singer allegedly used to threaten an unknown woman. Authorities arrived before their warrant did, leading to a bizarre sort-of stand off, during which Brown posted three video rants on Instagram (since removed) and his lawyer liaised between the singer and cops.
Here's an excerpt of his rants, during which he made the valid point that he is, as with everyone in the US, innocent until proven guilty:
I ain't did sh*t. I ain't going to do sh*t. And it's always going to be be f*ck the police black lives matter n****. I don't care y'all going to stay playing with me like I'm the villain out here, like I'm going crazy. You guys got me f*cked up though because good luck when you get the warrant or whatever you need to do. You're going to walk right up in here and you're going to see nothing you idiots. I'm tired of f*cking dealing with you all, y'all the worst gang in the world, the police, and I said it.
2
Violently Assaulted Rihanna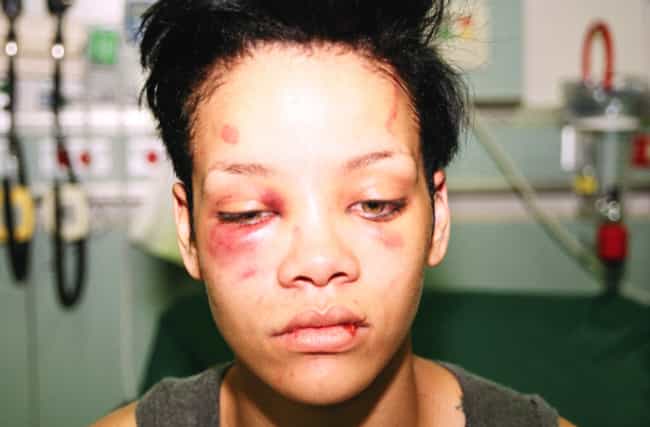 Chris Brown was charged with felony assault for beating up his then girlfriend Rihanna. Being a douche just isn't enough for him. He has to hit ladies too.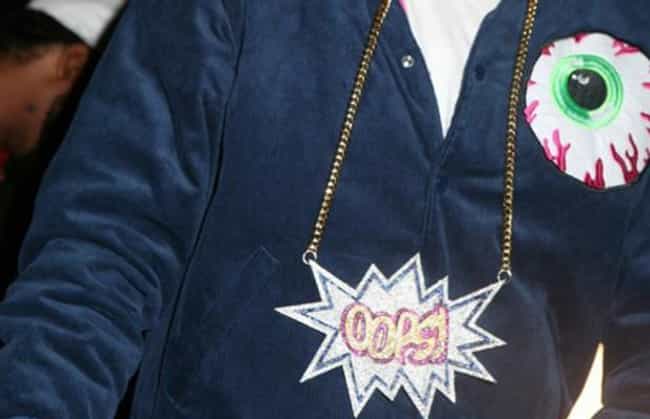 Because nothing says "I'm sorry for bashing your face, Rihanna" quite like an "OOPS!" chain. Oopsie daisy! I guess I shouldn't have battered a woman! WHOOPS! OOPS! What a douche.