Photo: Paramount Pictures
Comedy

Downsizing Movie Quotes

54 votes
39 voters
3k views
List Rules Vote for your favorite Downsizing movie quotes!
Downsizing movie quotes help tell the tall tale in the movie about a world where people are shrunk to inches to accomplish big things. The sci-fi comedy-drama was directed by Alexander Payne using a screenplay he co-wrote with Jim Taylor. After appearing at the Venice International Film Festival, Downsizing opened theatrically in the United States on December 22, 2017.
In Downsizing, married couple Paul (Matt Damon) and Audrey Safranek (Kristen Wiig) are struggling and unhappy in their dead-end jobs. But after learning that old friends Dave (Jason Sudeikis) and Carol Johnson (Maribeth Monroe) have undergone the medical procedure to shrink them to five inches, Paul and Audrey explore the idea.
Paul and Audrey learn that while they only have a meager among of money, that sum would be worth millions in Leisureland, where the small folks live and they'd be helping the planet by reducing their waste. Looking for a better life, they agree to go through with the downsizing. But when Paul awakens to find out Audrey backed out at the last minute, he's left to pick up the pieces, start a new life and find out what really makes him happy.
Also starring Christoph Waltz, Downsizing was one of several winter 2017-18 films to open alongside the likes of Jumanji: Welcome to the Jungle, The Greatest Showman, The Post, and Bright.
Paul Safranek: The extra large is available in cayenne, moss and aubergine.
Phone Customer: Is that like red? Do you think moss is pretty?
Paul Safranek: You know, I don't know, lady. Why don't you just pick a color please?
...
Audrey Safranek: We didn't have six and a half in the plum, so I brought black.
Shoe Customer: But I really want plum.
Neither Paul nor Audrey are really happy with their lives, as evidenced as they work their meaningless jobs in these Downsizing movie quotes. If any couple is in need of a big change, it's these two.
Agree or disagree?
Get Up and Open Your Eyes
Dusan Mirkovic: Get up and open your eyes. This small world is filled with things to see.
Paul's neighbor Dusan encourages Paul to step out of his home and explore what there is to see, do and enjoy in Leisureland. Dusan is just one of several who help Paul recover after his wife leaves him.
Agree or disagree?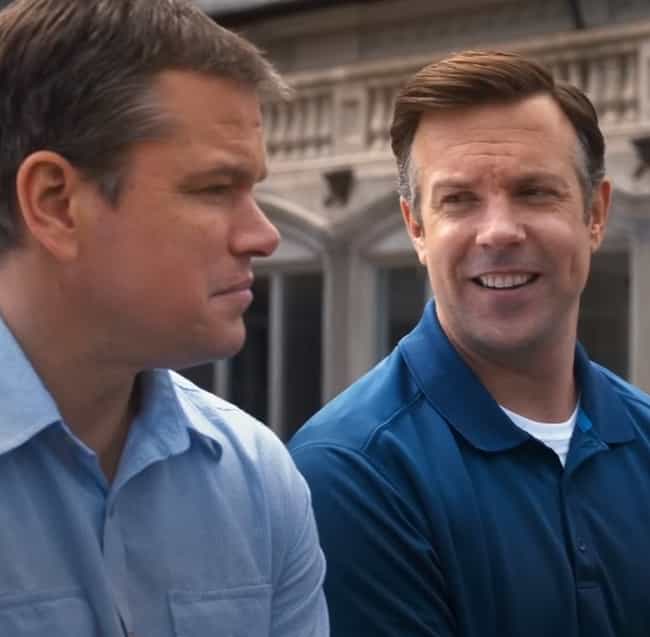 Dave Johnson: I know this will put a pretty big dent in anyone's self-esteem, but downsizing is about hitting the reset button, start all over.
As a bit of a motivational speech to Paul, Dave encourages Paul to start again after divorce in this Downsizing movie quotes. Paul has a whole new world in front of him and just needs to get out there and enjoy it.


Agree or disagree?
The Only Practical Remedy to Humanity's Greatest Problem
Dr. Andreas Jacobsen: The cause of all the catastrophes we are seeing today is overpopulation. We are proud to unveil the only practical remedy to humanity's greatest problem. Are you ready, doctor?
Jorgen Asbjørnsen: Yes, I am ready.
Paul Safranek: Wow, that is wild, isn't it? That's just wild!
As Dr. Jacobsen explains what he calls the only practical remedy to overpopulation in these Downsizing movie quotes, people around the world watch in awe. It gets even better when he introduces a miniaturized Jorgen Asbjørnsen.
Agree or disagree?