Entertainment
Draft Day Movie Quotes

Updated November 6, 2017
94 votes
53 voters
28k views
10 items
List of "Draft Day" movie quotes. "Draft Day" takes sports fans through the NFL Draft process from the eyes of the Cleveland Browns in this comedy-drama feature film. Ivan Reitman directed the football film using a screenplay by Rajiv Joseph and Scott Rothman. "Draft Day" opened in theaters on April 11, 2014, just days before the 2014 NFL Draft.
In "Draft Day," Sonny Weaver, Jr. (Kevin Costner) is the General Manager of the Cleveland Browns, a team who, like in real life, has been on the losing side of the National Football League for quite some time. With the NFL Draft soon approaching, Sonny has been tasked by team owner Harvey Molina (Frank Langella) with making a big splash this year or he is fired. Sonny takes that task and runs with it, stopping at all costs to make big moves including acquiring the first overall draft pick.
En route to that top draft pick, Sonny butts heads with more than a few people, including Browns Head Coach Vince Penn (Denis Leary), who does not quite agree with Sonny's choices. While he does have the support of Ali (Jennifer Garner), Sonny turns heads, and not in a good way, with his risky decisions to create his dream roster. It's a tall task, but Sonny stops at nothing to make this draft day one that could turn the entire Cleveland Browns franchise around once and for all.
"Draft Day" will surely draw football fans but it has to compete with other films in theaters such as
"Under the Skin,"
"Dom Hemingway,"
"Captain America: The Winter Soldier,"
"Sabotage,"
"Noah,"
"Blood Ties,"
the "Veronica Mars" movie,
"Need for Speed,"
"Mr. Peabody and Sherman,"
"300: Rise of an Empire,"
"The Grand Budapest Hotel,"
"Cheap Thrills,"
"Monuments Men,"
"Winter's Tale,"
"RoboCop (2014),
"About Last Night,"
"Vampire Academy,"
"The Lego Movie,"
"Gimme Shelter,"
"I, Frankenstein,"
"Ride Along,"
and
"Jack Ryan: Shadow Recruit."
Every Year Someone Comes Out of This Looking Like a Donkey
Sonny Weaver, Jr.: "Hey, Tom"
Tom Michaels: "Hey, Sonny"
Jeff Carson: "Sonny!"
Sonny Weaver, Jr.: "Every year someone comes out of this looking like a donkey. Can you hear me?"
Jeff Carson: "Yeah"
Sonny Weaver, Jr.: "Good, because tomorrow I've got a feeling that could be you if you don't make this deal."
Sonny tries his best to coerce Jeff Carson into making a deal. Sonny makes it seem like this deal will help Jeff but he'd never consider the move if his own team didn't benefit even more.
Should this be higher or lower?
Tom Michaels: "You're outta your mind."
Sonny Weaver, Jr.: "Yeah, I am. Haven't I proved that already?"
Sonny was asked to make a splash at the draft and he's doing just that. Then again, making a splash and being accused of going absolutely crazy are not that different.
Should this be higher or lower?
I Need You to Make a Splash, Sonny
Harvey Molina: "Let's talk about the draft. I need you to make a splash, Sonny, and if you can't do it then I have to do it."
Sonny Weaver, Jr.: "Just to be clear here, you're threatening to fire me, right?"
Browns owner Harvey Molina makes it crystal clear. Either Sonny needs to make a big splash at the draft or he is fired.
Should this be higher or lower?
Ultimate Prize in the Most Macho Sport Ever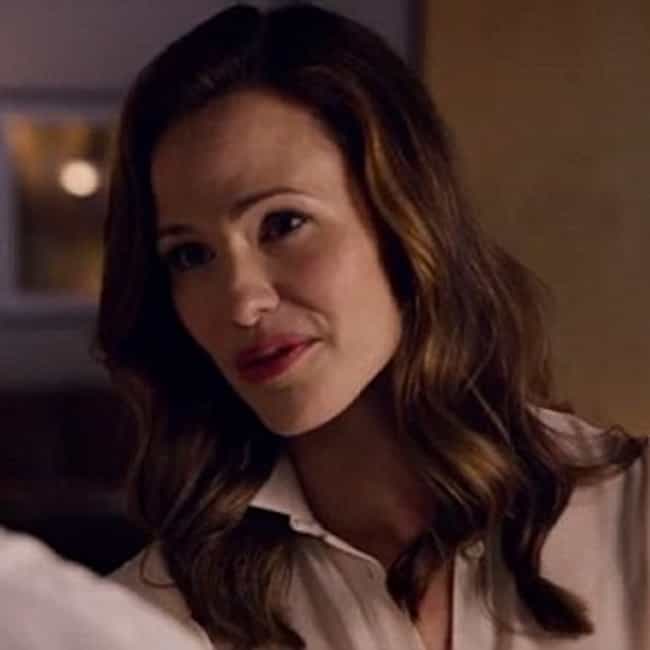 Ali: "How is it that the ultimate prize in the most macho sport ever invented is a piece of jewelry?"
Ali jokes to Vince Penn about how football is possibly the most macho sport ever, yet players, coaches and everyone involved wants nothing more than winning a piece of jewelry, something far from macho.
Should this be higher or lower?