Entertainment
Critically Acclaimed Dramas That Haven't Aged Well

List Rules Vote up the hit films that just don't hold up to modern standards of decency.
In the long and varied history of motion pictures countless dramas are hailed as classics, and many rightfully so. But there are also plenty of films that don't hold up - so-called timeless stories that haven't actually withstood the tests of time. Such films may have been heaped with praise, box office success, and in some cases piles of Oscars, but as time has gone on, audiences have evolved, and their problematic issues are now pretty glaring. Whether it's a hit comedy with dramatic elements that makes ill-colored jokes, or an acclaimed tragedy that ignores major cultural issues, the results are uniformly bad.
One of the things that makes movies so magical is they don't age; they are moments of history forever frozen in amber with no regard for the passage of time. But this fact can turn to frustration when viewers' sensibilities and greater cultural understanding progress, as problematic movies can't get any better. Perhaps it's best to treat such films as relics that can teach us about how far we've come as a society, and how much further we have to go.
back to page 1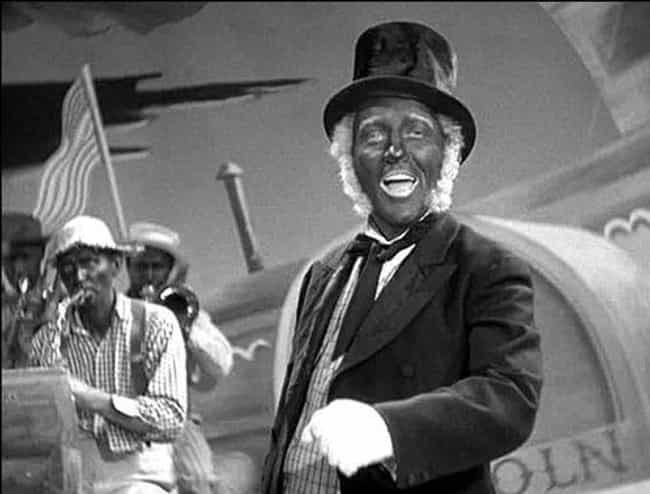 The 1942 Bing Crosby musical Holiday Inn is a classic, mostly because it gave the world the Christmastime standard "White Christmas." The song's title is actually a bit ironic, since whiteness is where the film's trouble lies.
During the musical number "Abraham," Crosby sports blackface, and his minstrel show goes beyond the makeup. Crosby sings in a "Black" dialect and does over-the-top, stereotypical gesturing throughout the song. In fact, it's not just Crosby, it's every white actor in the number. For a "feel-good" Christmas movie, Holiday Inn is no pleasant vacation.
Actors: Bing Crosby, Fred Astaire, Irving Berlin, James Bell, Mildred Harris, + more
Released: 1942
Directed by: Mark Sandrich
see more on Holiday Inn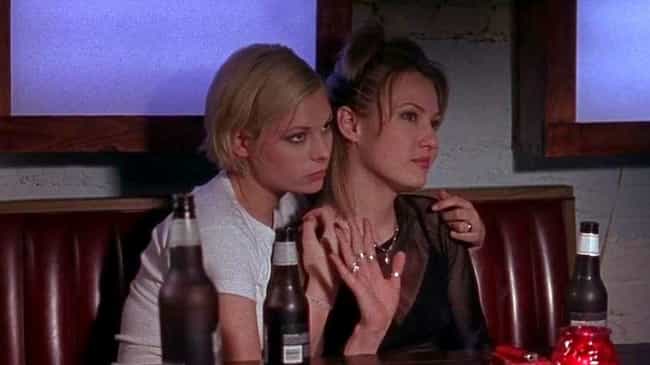 Writer-director Kevin Smith made a movie about a lesbian character in a time when LGBTQ+ characters rarely took center stage in motion pictures. Audiences and critics loved Chasing Amy, but it hasn't translated well to modern sensibilities, mainly because the character of Alyssa (Joey Lauren Adams) is a straight man's fantasy.
Alyssa's buxom, blonde, gorgeous, and has no problem sucking face in public with her equally-beautiful girlfriend. But she's also got a colorful sexual history for which she is brutally shamed. And her lesbianism appears to be the variable kind, as she's soon shacking up with Ben Affleck's Holden. All sexuality is a spectrum, but it's highly doubtful this is the kind of nuance Smith was going for. If he was, he didn't explore it in any depth, considering how the word "bisexual" does not appear in the script. It's more likely meant to be a plot device that (intentional or not) spreads the myth that lesbians "just haven't met the right man."
Actors: Ben Affleck, Matt Damon, Kevin Smith, Casey Affleck, Jason Lee, + more
Released: 1997
Directed by: Kevin Smith
see more on Chasing Amy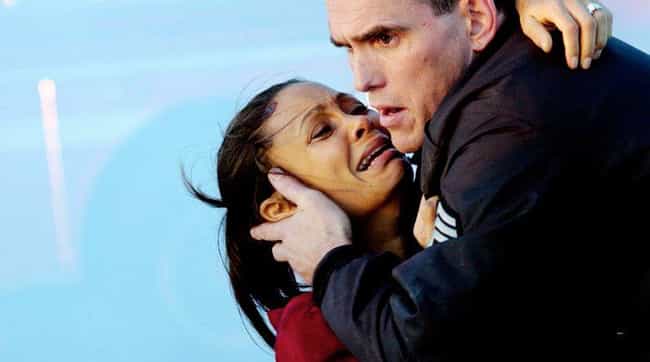 Nowadays, it's pretty much accepted that Crash is one of the least-deserving Best Picture Oscar winners ever (especially when one considers how it was up against Brokeback Mountain). With hindsight granted by the years since its release, Crash is a very surface-level story that paints serious ethnic and societal issues with broad brushstrokes. Viewers never get beneath the pretty facades of the film's characters (and pretty they are: Matt Dillon, Sandra Bullock, Thandie Newton, Jennifer Esposito, Ryan Phillippe), and where there is no insight, there is no solution. Culture writer Anne Helen Petersen said of Crash:
It's a neoliberal s**tshow. Its moral being: if individuals stop being [ethnically prejudiced] or, more specifically, stop committing egregiously [hateful] acts, like acts that even your five-year-old cousin can identify as [hateful], then VOILA, racism is gone. And then there's certainly no need for systemic change, or consideration of how systemic inequity has perpetuated racism between individuals.
Actors: Sandra Bullock, Brendan Fraser, Ludacris, Thandie Newton, Don Cheadle, + more
Released: 2004
Directed by: Paul Haggis
see more on Crash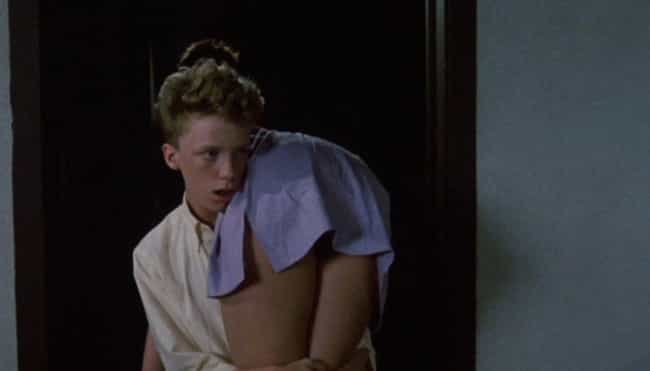 Yes, Sixteen Candles is one of those coming-of-age classics adored by so many children of the '80s. But it's also super-problematic on a couple of levels. First of all, every time the Chinese foreign exchange student Long Duk Dong (Gedde Watanabe) is mentioned, a gong sounds in the background. There are a bunch of Asian jokes at his expense (even his name is an ignorant gag) as well as jokes about other minorities.
On top of that, the supposedly lovable Geek (Anthony Michael Hall) has his way with Caroline (Haviland Morris) after she gets too drunk to knowingly give consent, and hearthrob Jake Ryan (Michael Schoeffling) hands her slumped body off like a piece of meat, telling Geek "she's all yours."
When Sixteen Candles first released these things may have seemed like non-issues, but society has since recognized bigoted stereotypes and sexual assault aren't quaint coming-of-age punchlines.
Actors: John Cusack, Molly Ringwald, Joan Cusack, Anthony Michael Hall, Jami Gertz, + more
Released: 1984
Directed by: John Hughes
see more on Sixteen Candles