Weird History
Doodles From The Oval Office: Presidential Drawings

The American presidential office is one of great power and prestige. It's an incredibly stressful position, but there's always a little down time for presidential hobbies, too. Even America's leaders can find time in their busy schedules to produce a few doodles every now and then.
While George W. Bush's paintings are some of the most famous examples of presidential art, they're far from the only ones. Plenty of presidents have picked up a pen or paintbrush purely for artistic purposes while they were in office, creating a rich tapestry of artwork spanning centuries of US history.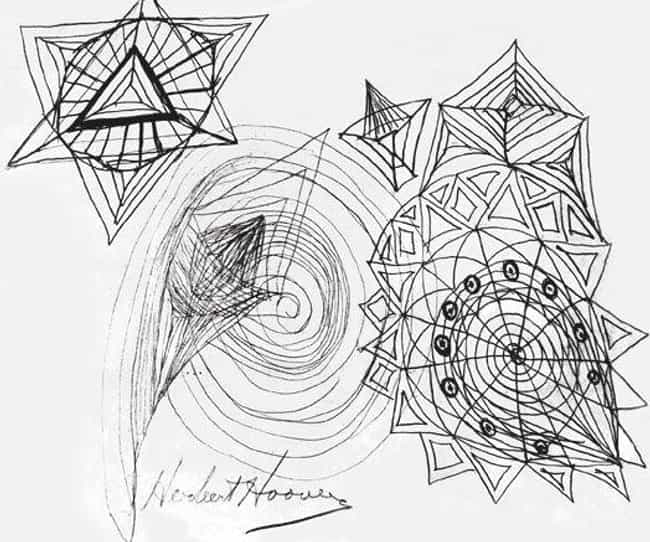 Herbert Hoover's artwork is pure abstraction — he loved to draw geometrical shapes and scribbles.
see more on Herbert Hoover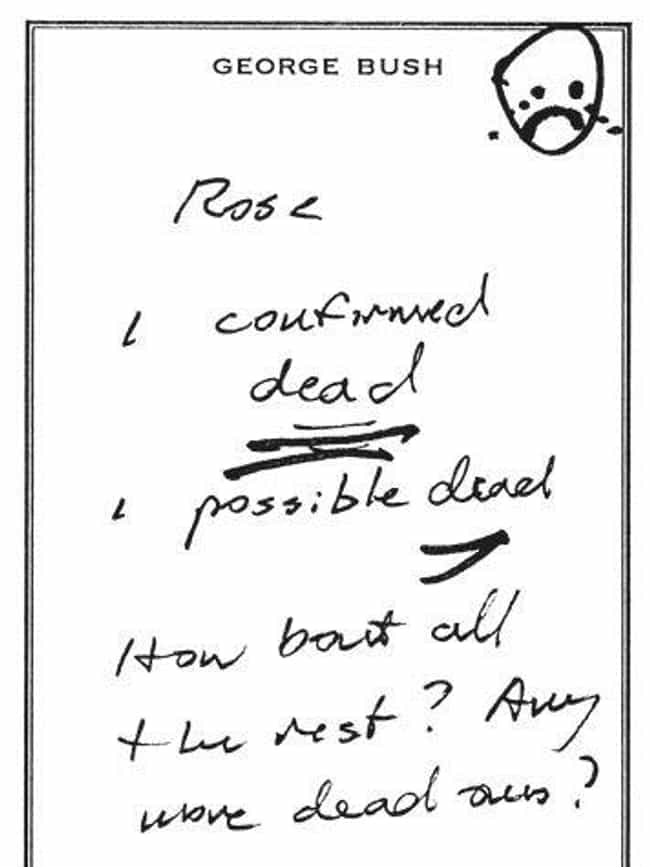 George H. W. Bush didn't doodle often, but he did at least once on this memo to his secretary, Rose Zamiria. In response to a request to sign letters, Bush wrote that one intended recipient passed away, which led him to draw a crying face in the upper-right-hand corner.
see more on George H. W. Bush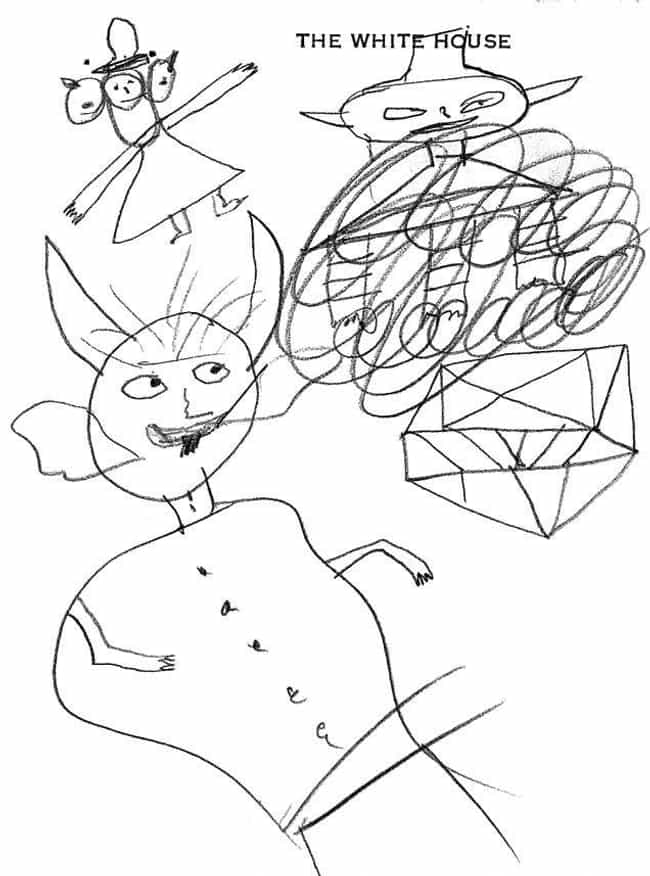 Lyndon B. Johnson's doodles show a propensity for the absurd. Often depicting strange figures, Johnson's art has an air of playfulness about it.
see more on Lyndon B. Johnson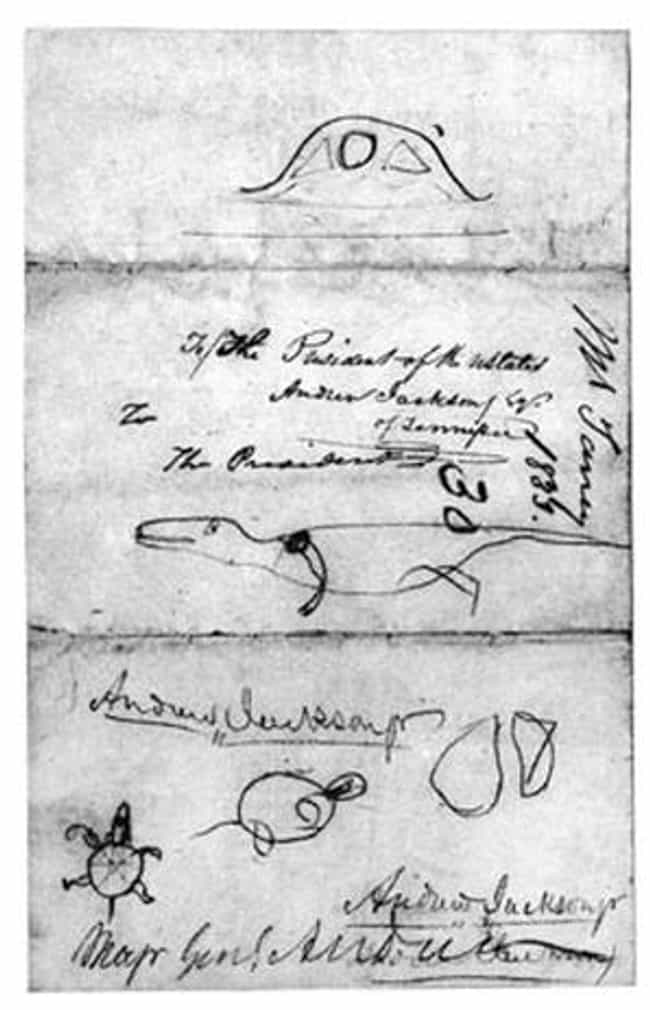 Andrew Jackson's alligator drawing could be a reference to John Quincy Adams, who kept a pet alligator while in the Oval Office. It could also be a comment on his military prowess — a song about Jackson's military brigade referred to the soldiers as half horse, half alligator. Or maybe it's just a cute alligator.
see more on Andrew Jackson