Entertainment
Dreamboat Actors' And Actresses' Roles They Took To Be Taken Super-Seriously, Ranked

146 votes
59 voters
14 items
List Rules Vote up the greatest transformations made by actors for a role.
"Transformation - that is what the actor's nature, consciously or subconsciously, longs for," wrote legendary Russian actor and acting teacher Michael Chekhov in his 1950s text To the Actor. And from the looks of this list of conventionally attractive actors who transformed for a role, Chekhov's words ring true today. Several gained weight for a role, while others changed their physical appearance in different drastic ways.
Some might argue the actors who made these radical transformations did so solely for critical acclaim and accolades. But there's something to be said for performers who are so committed to their craft that they would radically change their cover-model looks to play less-glamorous characters - even if an award statue is their reason for doing so.
Actors transforming their physical bodies is nothing new. Metamorphosis has long been part of any decent actor's process - although more often, such change happens internally. But when the transformation is visibly apparent, audiences have a more immediate and clear sense of the lengths actors will go to in the service of a character - or an award.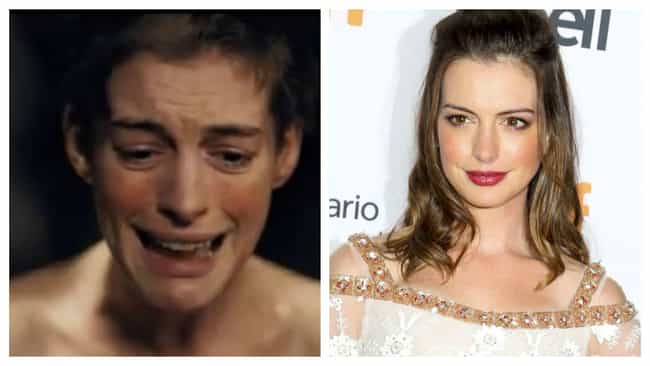 She dreamed a dream in time gone by - and was dying of consumption while she did it. To portray the ill-fated Fantine in Les Misérables, Anne Hathaway lost 25 pounds, chopped off her hair, and wore makeup that further paled her already-wan complexion.
Hathaway explained the decision to shear her locks: "I offered [director] Tom [Hooper] the option of cutting my hair. It's such a devastating scene in the book, I thought doing it for real might raise the stakes a bit for the character."
Her dedication paid off big. Hathaway won a slew of awards for her performance, including the Oscar for Best Supporting Actress.

Is this a shocking transformation?
see more on Anne Hathaway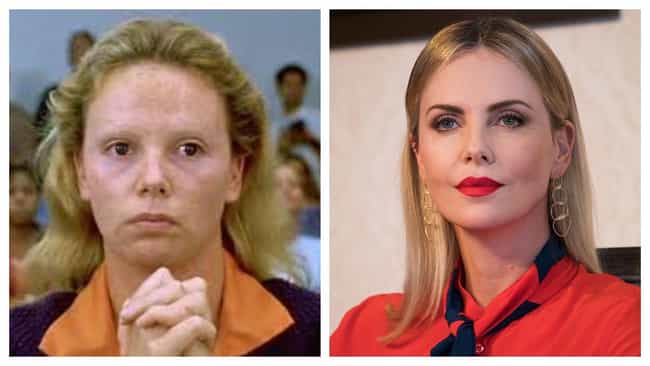 Roger Ebert called Charlize Theron's Oscar-winning work in the 2003 film Monster "one of the greatest performances in the history of the cinema." Theron won nearly every major Best Actress award, including the Oscar and Golden Globe, for her role as the infamous Aileen Wuornos, who was sentenced to capital punishment for taking the lives of six men.
The film's makeup artist freckled Theron's complexion and gave her a set of yellowed prosthetic teeth. The actress's normally immaculate hair was ragged and untended, and she shaved her eyebrows. She also packed on 30 pounds for the role.
Theron told The Advocate taking on these physical characteristics helped her connect to who Wuornos was:
The tension in her jaw and in her mouth was really interesting. She had very crooked teeth. I think we all carry tension somewhere in our face... and with her it was all in the mouth... I barely move my mouth when I speak. But once I started wearing the prosthetic teeth, which we really based on her teeth, for some reason it just happened. A lot of those things just kind of happen. I mean, the way she swaggered into a bar... part of me started becoming that way, too.

Is this a shocking transformation?
see more on Charlize Theron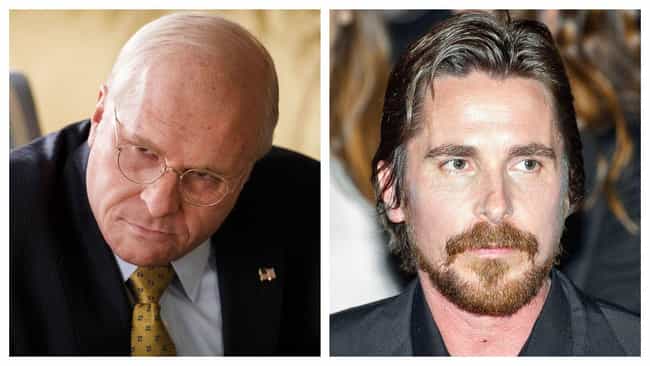 Christian Bale may not be the obvious choice to play former vice president Dick Cheney, but that didn't stop director Adam McKay from casting him in the 2018 film Vice. After all, Bale is something of a chameleon, known for physically and emotionally transforming himself to play whatever role he takes on.
To portray the vice president, he shaved his head, bleached his eyebrows, and gained 40 pounds. Steve Carell, who plays Donald Rumsfeld in the film, said Bale even did exercises to thicken his neck.
Bale said the hours he spent waiting for makeup artists to craft the VP look (and he credits them for his realistic appearance) were part of the acting process: "I would get four hours every single day [in the makeup chair] in order to sort of mentally transition into Mr. Cheney," he told The Hollywood Reporter.
Bale's turn as Cheney earned him numerous Best Actor nominations.

Is this a shocking transformation?
see more on Christian Bale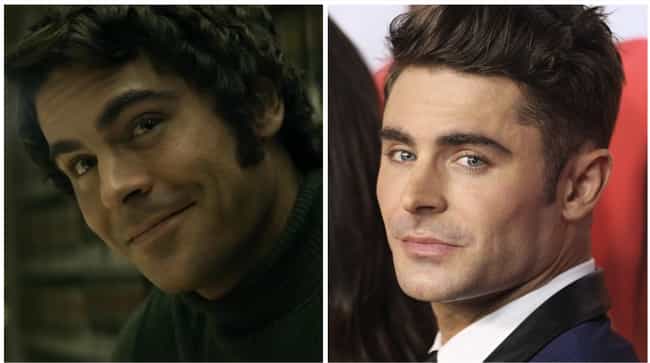 High School Musical alum Zac Efron has built a steady career as the dopey hot guy in films like Neighbors, 17 Again, and Baywatch. While he has tackled a few indie films, it wasn't until his portrayal as the infamous Ted Bundy in Extremely Wicked, Shockingly Evil and Vile that critics and fans started to take note of his serious acting chops.
At first, Efron wasn't even sure he could pull off the role, telling Variety, "I've seen people make horror films like this before, and it seems like an aggressive play to separate yourself from a perceived image. And it's got a lot of killing and hacking and slashing. I think I've seen that before too many times."
Fortunately for Efron, this take on the Bundy story is through the eyes of Bundy's girlfriend, Liz Kendall (Lily Collins), and it is surprisingly lacking in the gore department. That is what drew Efron to the project in the first place - it is not necessarily about a slayer of women, but rather about a seemingly normal person:
This movie was really about a human being, somebody that perhaps I would have been friends with... And a love story from a very unique perspective. I've never seen that before. It's intriguing to me. I think it's more psychological and even more kind of a mindf*ck.

Is this a shocking transformation?
see more on Zac Efron