Child Actors
Drew Barrymore Stories From Her Wild Years

Being a child star isn't easy, and few make it to adulthood in one happy piece. By all accounts, Drew Barrymore could have been a statistic. Her life was tough even before she became a household name with her role in E.T. the Extra-Terrestrial. Drew faced family troubles as an heir to the Barrymore name in Hollywood, and by the time she entered her teens, it seemed the writing was on the wall and her acting career was over.
But Drew Barrymore persisted, and despite a few rocky years, she's emerged as an award-winning actress and producer, and is now a mom raising two healthy kids. She's learned to thrive and has embraced her maturity, her career, motherhood, and the simpler things in life. She's shown that someone's past doesn't have to define who they become. The wildest Drew Barrymore stories from the '90s are less rock 'n' roll than they are impressive that she found a way to not only survive but also thrive in spite of the peril she faced.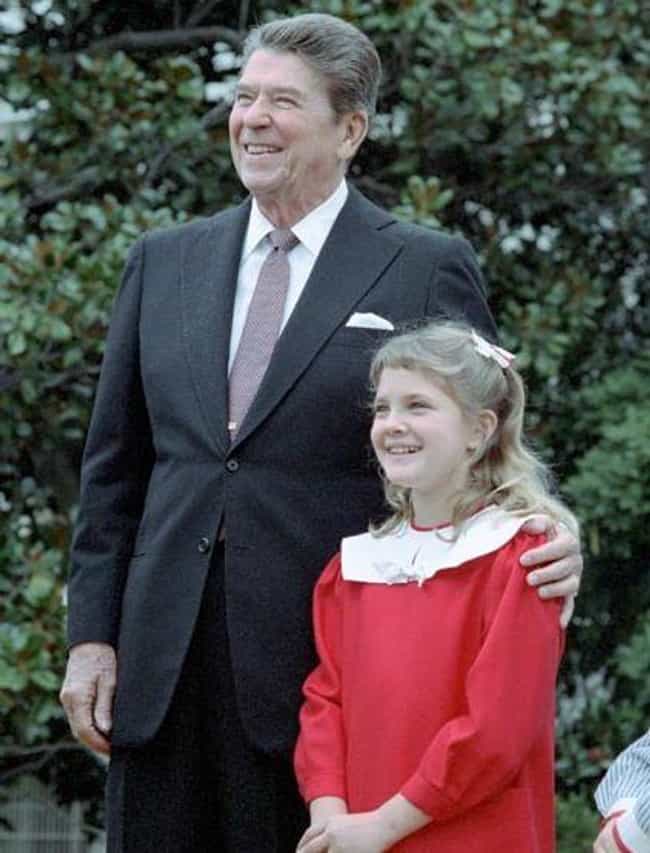 Drew Barrymore Was Hanging Out At Studio 54 When She Was 7
Barrymore became a superstar when E.T. the Extra-Terrestrial was released in 1982 when she was just 7. Leading up into her teen years in the '90s, she was taking in the nightlife at places like Studio 54, which was known for disco and debauchery. In a 2018 interview with Norm MacDonald, she said her mom Jaid was more of a best friend than a mom, and brought her to the infamous club. Barrymore elaborated:
She was like, "Do you want to go to school and get bullied all day, or do you want to go to Studio 54?" And I was like, "Yes, absolutely! I don't want to spend the day with these [kids] who are just awful." Kids are so mean.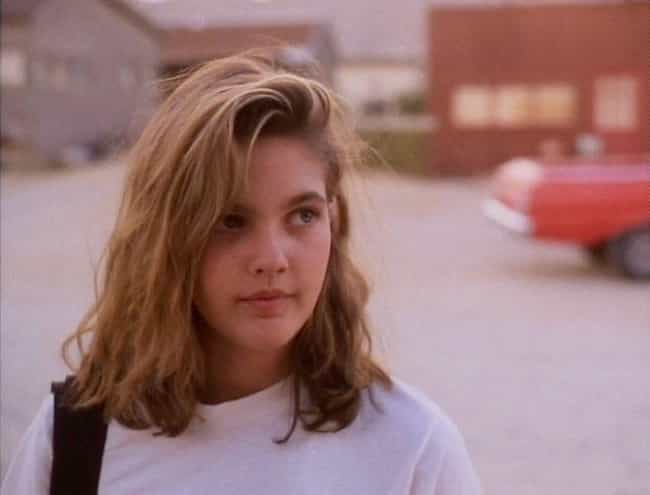 Barrymore Emancipated Herself From Her Parents At 14 
Barrymore said she and her mom had "driven [their] relationship into the ground" by the time she'd turned 14. She was emancipated by the courts with Jaid's support. Barrymore recalls that although most of the day was a blur, the judge at one point looked at her and clearly said, "I can turn the clock forward, but I can never turn it back. Are you ready for that?"
Barrymore found an apartment and started a new chapter in her life on her own. Since she was so young, finding work was more difficult than she'd anticipated, given she'd been acting since she was 7. Barrymore attests that many employers wrote her off because of her time in rehabilitation and her emancipation. Though she was sad, Barrymore looked forward to her life as an "adult."
She Flashed David Letterman On His Birthday 
In 1995, Drew appeared on The Late Show with David Letterman and decided to give him the birthday gift of a striptease. She jumped on his desk and not only flashed the shocked host, but also gave him a kiss on the cheek. While on the The Late Show with Steven Colbert in 2018, she said of the incident:
I sometimes think, "That doesn't feel like me." It's like a distant memory that doesn't seem like me - but it is me. And that's kind of cool. I'm still down with that. I'm a mother of two. I don't know. I'm such a different person now that it doesn't feel like me, but I'm still into it. You only have one life!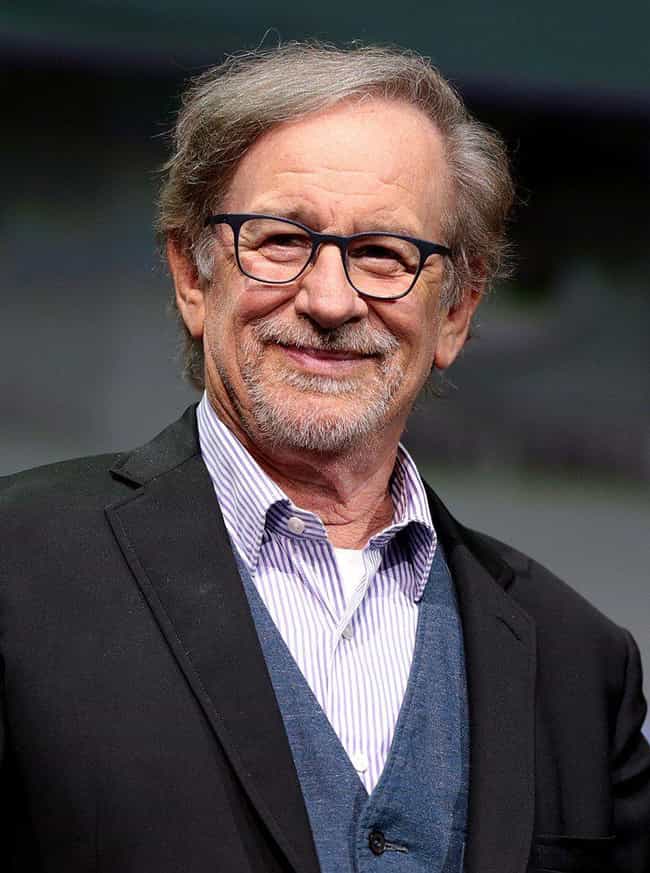 Steven Spielberg Doctored Her 'Playboy' Photos So She Was Wearing Clothes
Director Steven Spielberg not only directed Barrymore in E.T. the Extra-Terrestrial - he is also her godfather. In 1995, she posed for Playboy magazine and this didn't sit well with Spielberg.
In response, he doctored her photos to look like she was dressed in more modest '50s garb. He sent her a copy of the altered magazine, accompanied by a blanket and a note that read, "Cover up."