Living
These Inexpensive Steals Are Made By The Same Companies As Luxury Brands

Updated August 27, 2019
16.1k views
13 items
Are you always on the hunt for good drugstore dupes of your favorite luxury cosmetics? If so, your mind is about to be blown by this industry secret. There are so many crossover brands in the beauty industry. These companies make both high-end and low-end makeup, with many of the same ingredients and formulas.
Figuring out whether you should buy luxury beauty brands or drugstore makeup can be a tough decision. However, cosmetics conglomerate L'Oréal owns Lancôme, and a lot of the products feature nearly identical formulas. If you're trying to decide between Line Eraser Retinol Lotion by L'Oréal or Lancôme's Resurface, save yourself a few bucks, and go with the less expensive version.
Other companies like Maybelline and IT Cosmetics or Estée Lauder and La Mer work together as well. It can get a little confusing to keep track of all the collaborations, but you're going to relish these deals. Get ready to save.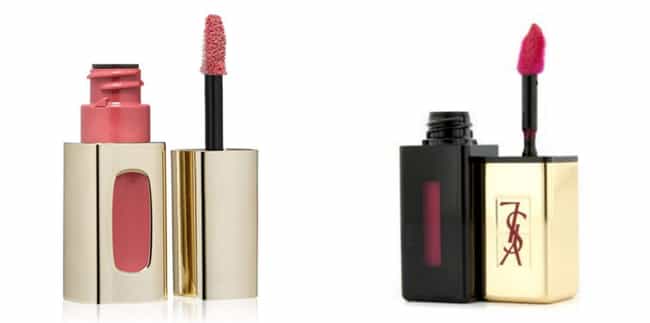 L'Oréal is so much more than a drugstore makeup brand. The company is a full-on beauty conglomerate that owns countless, diverse beauty brands. YSL is one of the high-end brands under the L'Oréal umbrella. If you're looking for a dupe of YSL's Rouge Pur Glossy Stain, look no further than L'Oréal Paris Colour Riche Extraordinaire Lip Gloss. The two products are even packed similarly.
L'Oréal And Giorgio Armani Beauty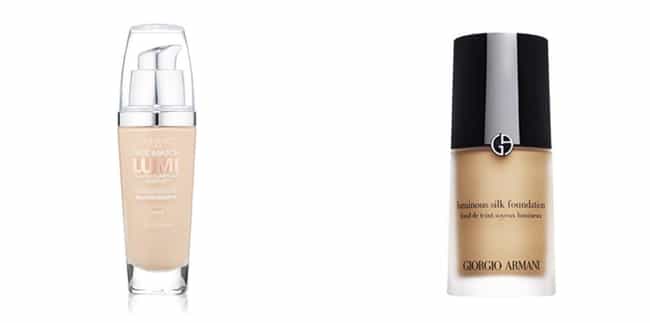 Paris-based beauty company L'Oréal shares formulas and manufacturers with some of the world's most successful luxury brands, including Giorgio Armani Beauty. The luxe makeup company is famous for the Luminous Silk Foundation, a favorite of Kim Kardashian. Rumor has it the mogul wore the smooth foundation on her wedding day.
But you could theoretically get the same ethereal glow from L'Oréal's True Match Lumi Healthy Luminous Makeup.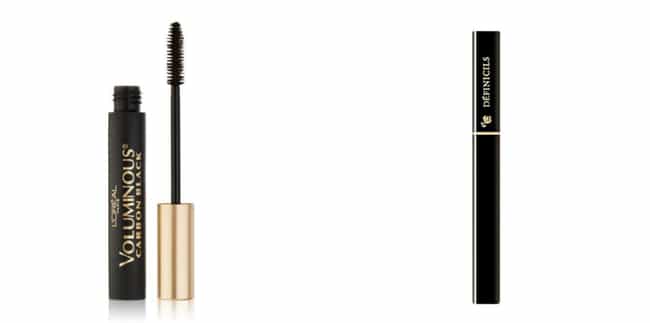 It's no wonder that L'Oréal's Voluminous Original Mascara is a cult favorite, preferred over luxury formulas by celebs like Khloé Kardashian and Kelly Rowland. It's every bit as good as its high-end counterpart, Lancôme's Definicils High Definition Mascara. In fact, L'Oréal owns Lancôme, and the two brands have a lot of crossover when it comes to formula, design, and packaging.
Maybelline And IT Cosmetics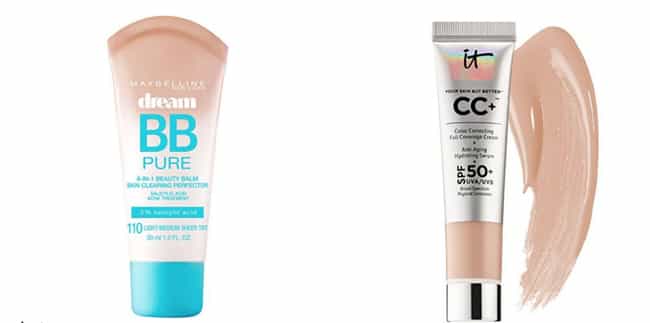 Maybelline and IT Cosmetics may seem like they're in totally different brackets, at least when it comes to price range. But both brands are actually owned by the same parent company, L'Oréal. While IT Cosmetics products, like the Bye Bye Under Eye Concealer and Your Skin But Better CC Cream, may have reached cult-favorite status, they really aren't so different from Maybelline's budget versions.
Give the drugstore brand's Dream Pure BB Cream a chance. You might not be able to tell the difference.