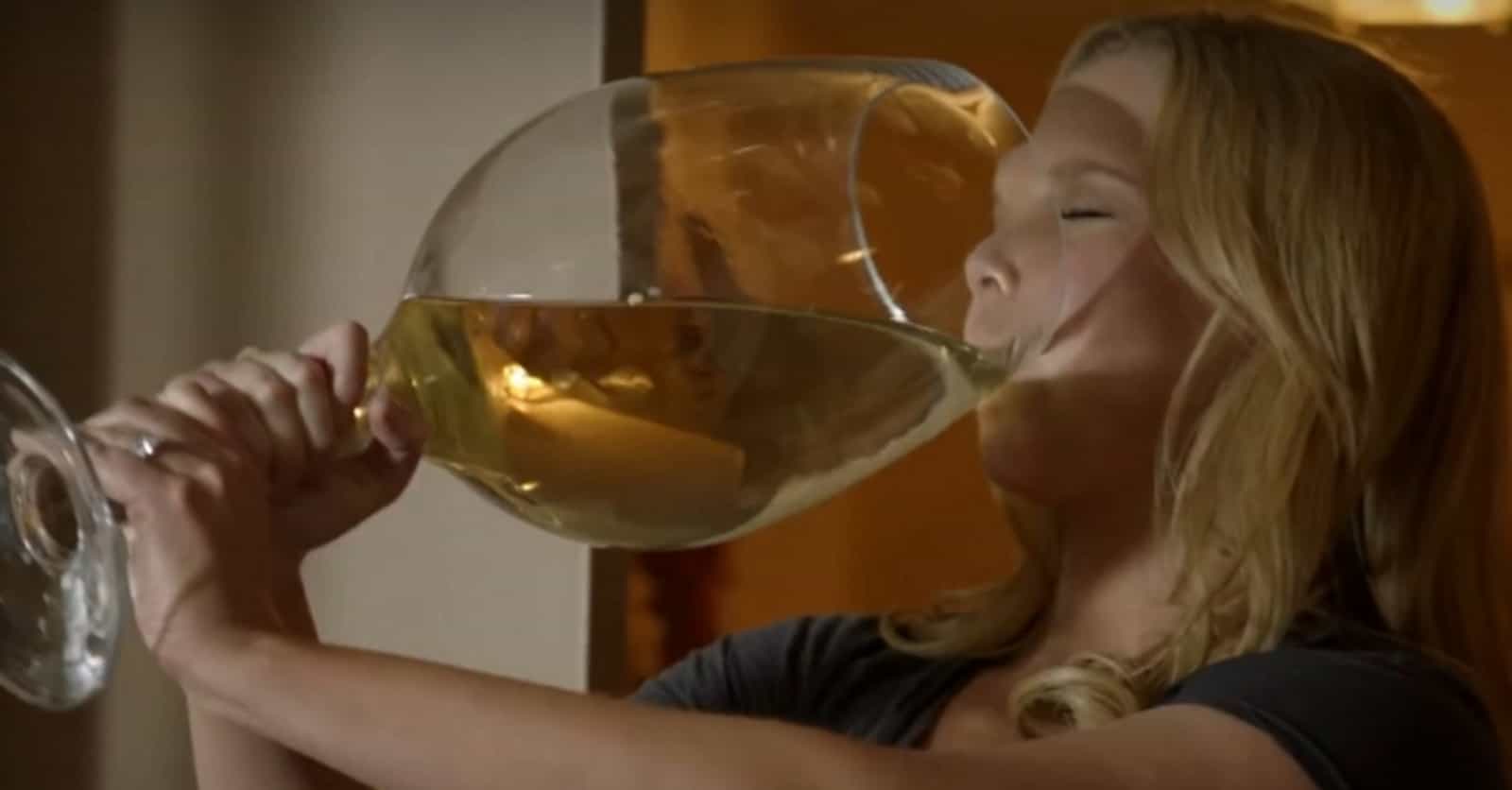 Photo: Inside Amy Schumer/Comedy Central
Tweets About Drinking at Home Alone That'll Make You Laugh More Than You Should
Ever found yourself drunk and home alone, convinced beyond a shadow of a doubt that sending out drunk tweets to all your adoring fans is the best idea ever? If so, then get ready to find yourself in fantastic company with this collection of funny tweets about being drunk from people shamelessly sipping in the company of no one but their cats. After all, you're not technically drunk alone as long as you're interacting with people online right?
Here you'll find some of the most fantastically funny drunk tweets ever inspired by one too many glasses of Two Buck Chuck on a lonely Tuesday. These home alone tweets are here to show you that you and that bottle of discount rosé aren't the only ones out there pondering life's most meaningless questions and celebrating the false sense of security that only an ill thought out bottle of tequila can inspire. 
So fire up the laptop, raise your glass, and let the solo sipping commence!
---
Behold: A Tip from a Home Drinking Master

Nothing Wrong with a Time-Honored Home Remedy

"I bet vodka will help this headache."

-grownup things I say out loud to myself.— Pirate Hooker (@krissywillbretz) April 1, 2016

Humanity's Favorite Plan B Since the Discovery of Grapes

You can't make anyone shut up, but you can drink a bottle of wine and forget everything they said

— Gloria Fallon (@GloriaFallon123) March 17, 2015

Home Drinking: Defeating Social Conventions Everywhere

Why is it only socially acceptable for me to fill my wine glass half way? Fill that shit to the brim. Throw a bendy straw in it.

— jessicca (@Cat2BeKittenMe) December 25, 2015

Well Play, Wine, Well Played

When You Start to See a Beautiful Pattern Taking Shape

Home remedies:

1. Common cold - alcohol
2. Allergies - alcohol
3. Sun burn - alcohol
4. Hiccups - alcohol
5. Feelings - alcohol— Reverend Scott (@Reverend_Scott) April 19, 2014