Culture
Here's What Drunk People Eat Around the World

The best part about getting drunk is all the greasy, melty, and deliciously disgusting food that you get to eat after the part of your brain that reminds you that you're on a diet shuts off. Depending on where you are in the world, drunk food takes on a different meaning. In some countries the meals that you eat while you're staggering home at three in the morning are meant to be lazily held in your hand as you try to work the Uber app. All the way across the world, some drunk guy is tucking in to a delicious bowl of steamy soup. The one thing that drunk food from around the world has in common is that it's meant to sop up all your bad decisions, one bite at a time.
Drunk eating is one of the most spectacular past times in the world, and in America we pretty much have it down to a science. But what about in a place like Scotland that exists in a thick haze of drunk for most of the day? We think you'll be pleasantly surprised when you find out what they eat, and what people from countries that you probably never think about chow down on once they get hammered. If you love food and want to know what people across the world eat when they're drunk then you've come to the right place.
After reading about the best drunk food from across the globe, leave us a comment about what you munch on when you get blitzed.
back to page 1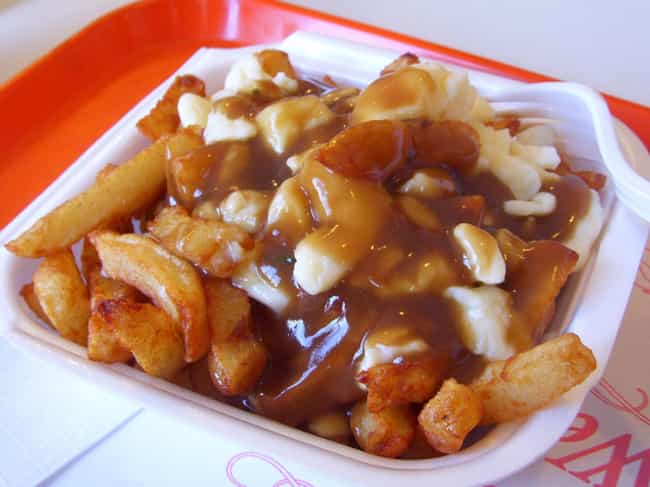 Poutine is french fries, smothered in cheese curds and brown gravy. And if you're eating it anywhere except for Canada you're a fool.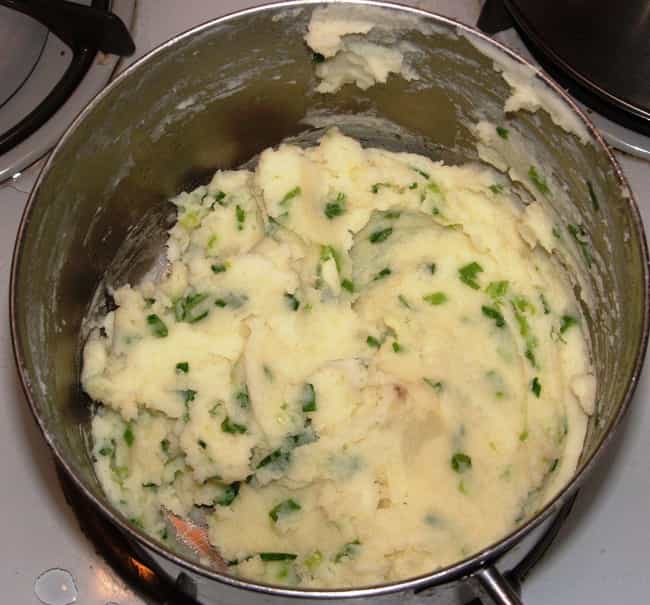 Champ is essentially the best version of mashed potatoes. It's made of mashed potatoes (duh), heavy cream, and chopped scallions. The secret is pouring melted butter right in the center.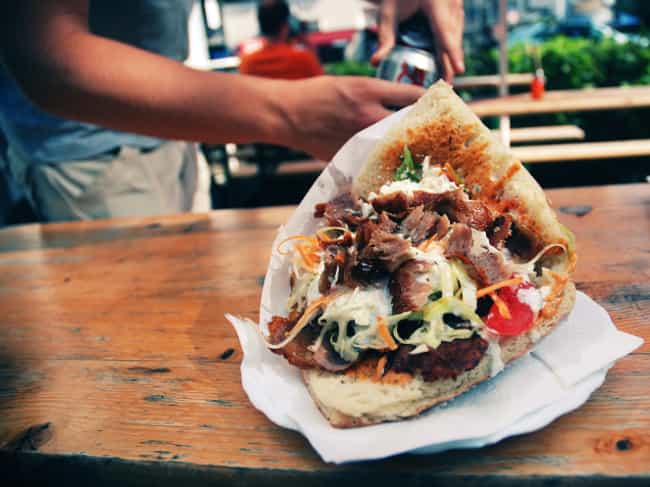 After a few too many pints of bitter, lads across UK stumble out onto the high street and jam on these handheld meat and sauce cones that were handed down by God to soak up all that sweet sweet booze in your belly.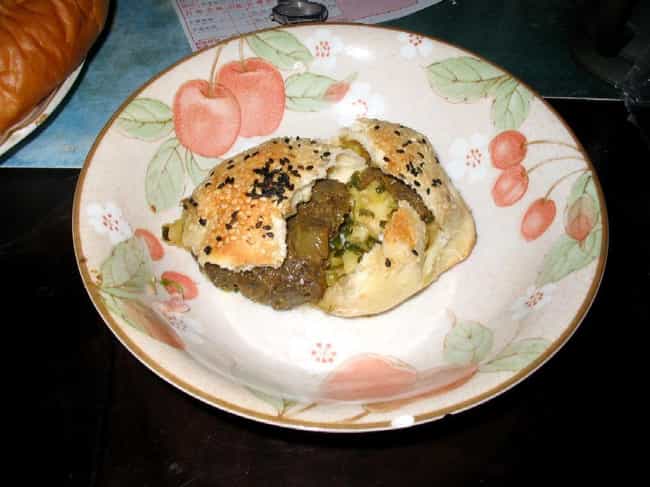 These meat buns are coated with black pepper and then baked in deep charcoal pots directly next to the person selling them for maximum freshness. You can always find these at a Taiwanese night market and we suggest you do.