Attractions

List of Famous Dubai Buildings & Structures

52.5k views
247 items
Follow
List of the famous landmarks that make up the Dubai skyline, listed alphabetically with photos when available. Dubai architectural landmarks as well as other major buildings, dwellings, and other structures in Dubai are included on this list. Information about these Dubai buildings is included on this list, such as when the building first opened and what architectural style it falls under. List includes both new buildings in Dubai and older historic landmarks.
Buildings include everything from Cayan Tower to Pentominium.
This list answers the question, "What are the most famous buildings in Dubai?"
This is a good reference for research into the historical architecture in Dubai. Famous architectural houses within the city of Dubai are included as well, sometimes by address, other times listed by the name of the original home owner.
1 Dubai was a complex of three skyscrapers proposed for Jumeirah Garden City in Dubai, United Arab Emirates. Tower 1 would have been the tallest and Towers 2 and 3 much shorter. Although the planned height was never officially released, various heights over 600 m were suggested, with the intention to be taller than Burj Khalifa which was under construction at the time. The complex was designed by Adrian Smith + Gordon Gill Architecture, and the developer was Meraas. The structure of the building would have been connected by a series of glass skybridges and at the base of the skyscraper there would have been grand arched entrances, that would have allowed boats to travel underneath the ...more on Wikipedia
City/Town: Dubai, United Arab Emirates, Arabian Peninsula, Middle East
see more on 1 Dubai
The 21st Century Tower is a 55-story skyscraper along the Sheikh Zayed Road in Dubai . When it was completed in 2003 it took the title of the world's tallest residential building, but later the Eureka Tower in Melbourne, Australia and the Q1 tower in Australia's Gold Coast bumped it to its current position. It is occupied by Cabin Crew and Flight Crew of Emirates Airline. It has a gym on the top floor and a pool on the roof. It is also home to the Consulate of Chile. The skyscraper contains seven elevators. During requests for an elevator, an intelligent elevator system automatically directs the closest elevator to the requested floor. ...more on Wikipedia
City/Town: Dubai, United Arab Emirates
Opened: Jan 01 2003
Structural Height (m): 269.0
Floors: 55
see more on 21st Century Tower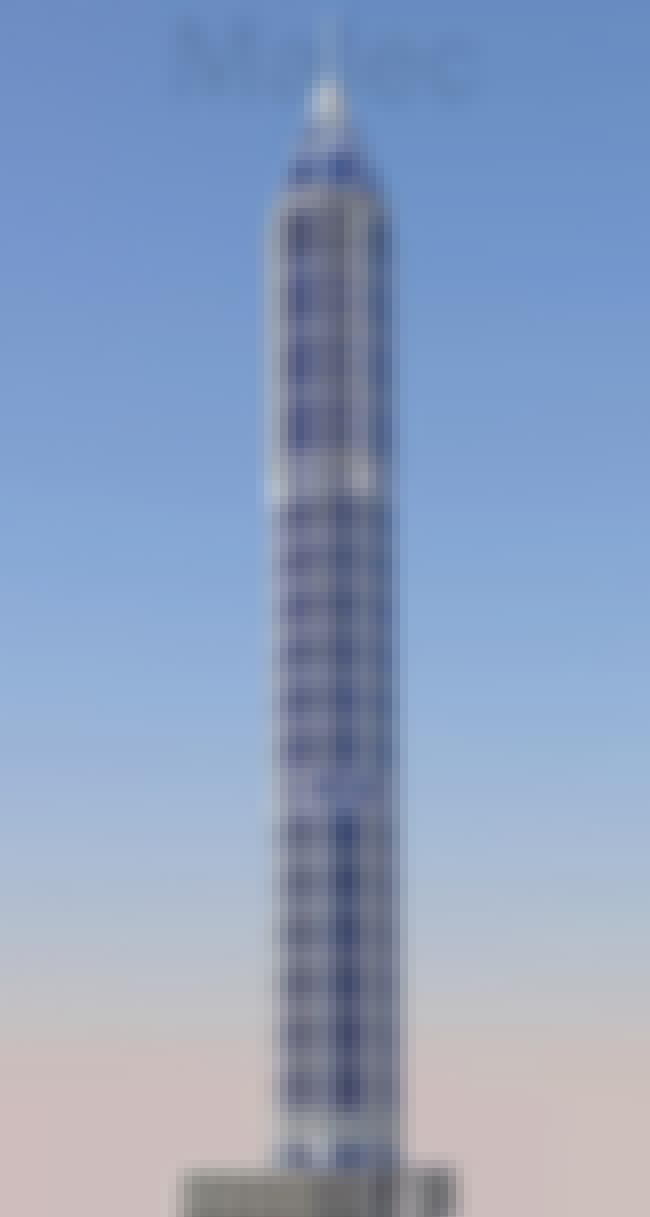 23 Marina is a 90-story, 392.8 m residential skyscraper in Dubai, United Arab Emirates. It was the world's tallest all-residential building until the completion of the nearby Princess Tower. The tower has 57 swimming pools and each duplex in the tower is equipped with its own private elevator. The building was 79 percent sold before construction started. The raft was completed on 30 April 2007. ...more on Wikipedia
City/Town: Dubai, United Arab Emirates
Opened: Jan 01 2005
Structural Height (m): 395.0
Construction Started: 2005
see more on 23 Marina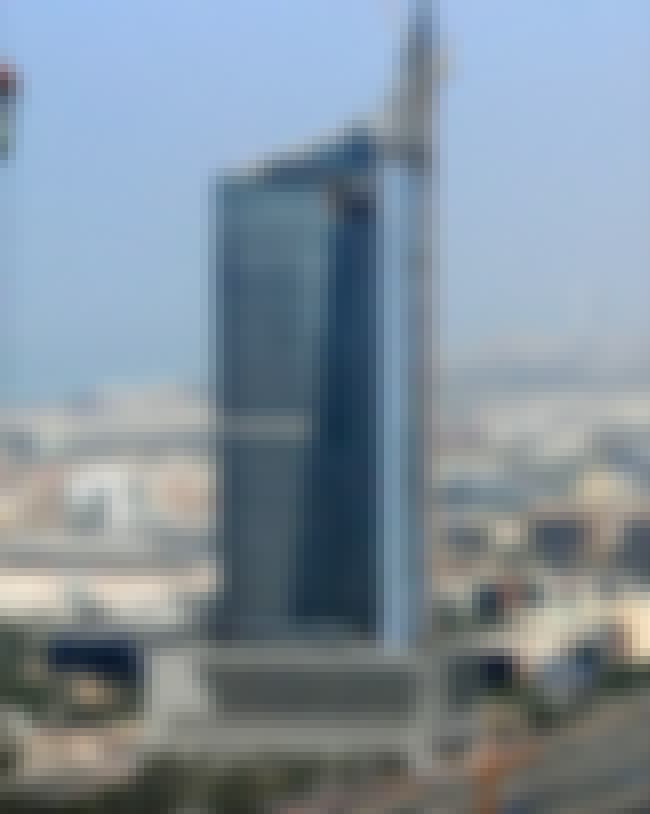 The AAM Tower is a 46-floor tower in Dubai Media City in Dubai, United Arab Emirates. The tower has a total structural height of 244 m. AAM Tower topped out in early 2008 and was completed later that year. ...more on Wikipedia
City/Town: United Arab Emirates
Opened: Jan 01 2008
Floors: 46
see more on AAM Tower