Companies
All of Donald Trump's Businesses, Ranked by Dubiousness

Updated September 20, 2018
3.7k votes
613 voters
22.4k views
28 items
List Rules Vote up the businesses started by Trump that you think sound the most dubious and suspect.
Since announcing his run for president in 2015, a spotlight has been shining bright on Donald Trump's most dubious business ventures. Some of them were total disasters, while others were successful companies that ran into legal or political trouble. Even with the many failures, Trump has run a successful and profitable company here and there.
The worst Donald Trump companies are the ones that involve a business he doesn't understand (airlines, alcohol, radio), or ones that were never anything but cheap scams in the first place (Trump University, mortgages, vitamins). Some of these are so dubious that they've led to lawsuits, settlements, even corporate bankruptcy.
Here are the most dubious Trump businesses, ranked from the worst to the most honest.
back to page 1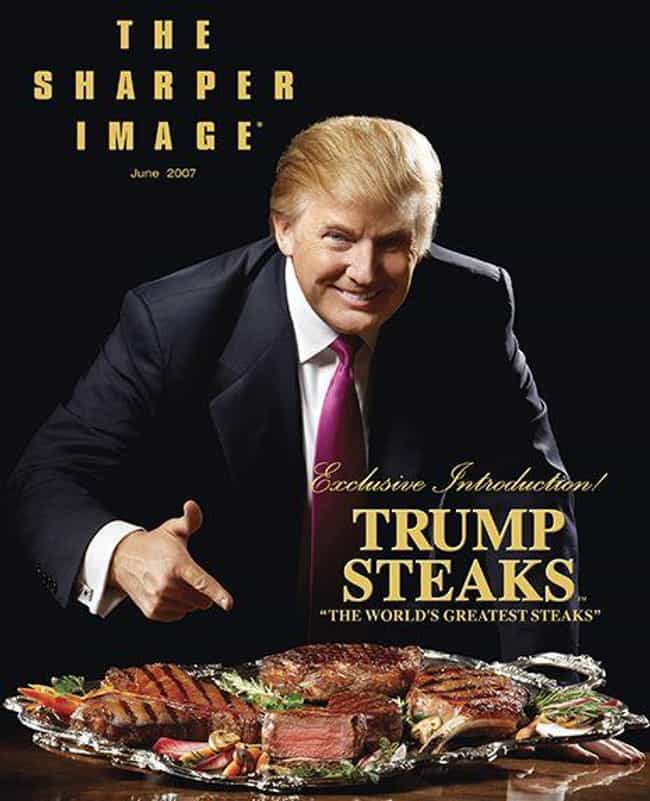 While only a minor part of the Trump empire, Trump's failure in the meat business gained an outsized reputation. He had trademarked the name in the '90s, but didn't start selling his steaks until 2007, when he made a deal with The Sharper Image. Priced way above the market norm ($200 for four steaks and 12 burgers, just to start), the catalog struggled to sell them, moving virtually none.
After two months, the steaks were pulled from The Sharper Image stores, and the brand ceased to exist.

Does this sound suspicious?
Trump launched his model talent agency in 1999, signing a host of foreign and domestic models. While the business has been successful, it's also been hit with multiple lawsuits and accusations that it broke federal
visa laws
.

Does this sound suspicious?
Trump's mini-airline opened in 1989, making flights from New York to Boston and Washington with 20 decades-old jets. Despite its luxury flourishes (Trump called his shuttle service "an absolute diamond"), the airline never made money. Trump financed the airline's purchase through massive loans that defaulted in less than a year, leaving him in massive debt.
A mechanic's strike, Trump's total lack of knowledge about the airline industry, and soaring fuel costs thanks to the Gulf War finished off the airline, and by 1992, it was sold off. Trump's crushing debt load from the purchase of the jets was a major factor in the first of his bankruptcies.

Does this sound suspicious?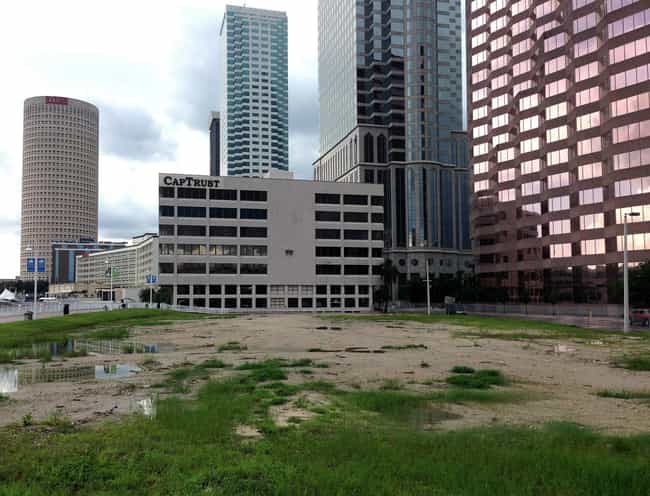 One of countless projects to which Trump lent his name for money, the building that would be known as Trump Tower Tampa started construction in 2006, taking deposits from potential condo owners. But the recession crushed the project, leaving these buyers out hundreds of thousands of dollars. Trump was sued for misleading customers as to the viability of the project, and settled with a number of plaintiffs.
It's estimated he banked $2-3 million just from the use of his name. The site sits vacant to this day.

Does this sound suspicious?