Weird History
The Images From This 19th-Century Experiment On Facial Expressions Are Kind Of Creepy

490 votes
61 voters
2.2k views
21 items
List Rules Vote up the facial expressions that give you the creeps.
French neurologist Duchenne de Boulogne - full name Guillaume-Benjamin-Amand Duchenne de Boulogne - used electrical stimulation to study the various facial expressions of several subjects. Using a special kind of photography called the "wet-collodion process," he highlighted the sharper details of his subjects' faces when the electrodes stimulated a reaction.
His experiment, called the The Mechanism of Human Facial Expression, began in 1852 with five volunteers, the most notable of whom was a former shoemaker. Duchenne thought the man was "old and ugly," but his pronounced wrinkles did help exaggerate his reactions. He also suffered from slight facial numbness, which, fortunately for him, made the stimulation easier to endure. Though Duchenne succeeded in developing a series of poignant facial expressions, many people may find the images to be rather creepy.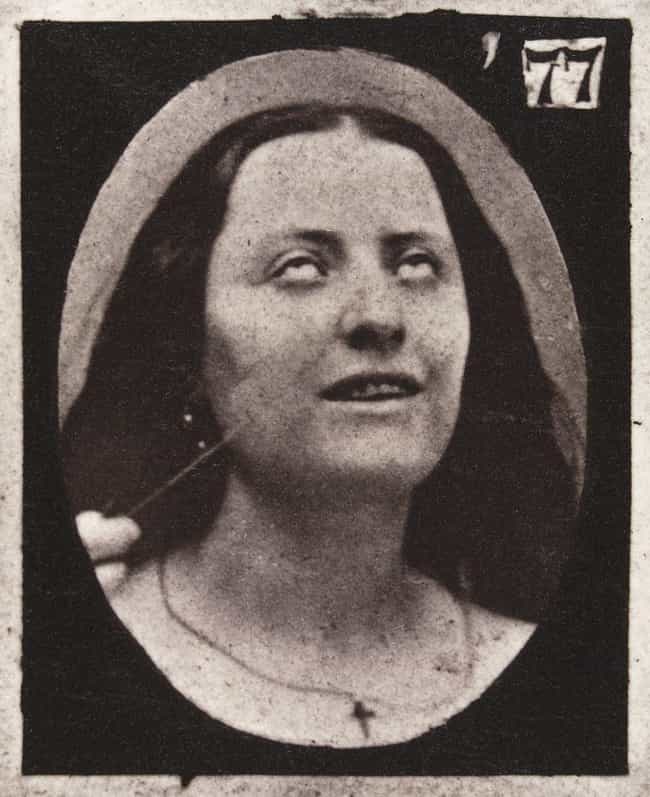 Is this creepy?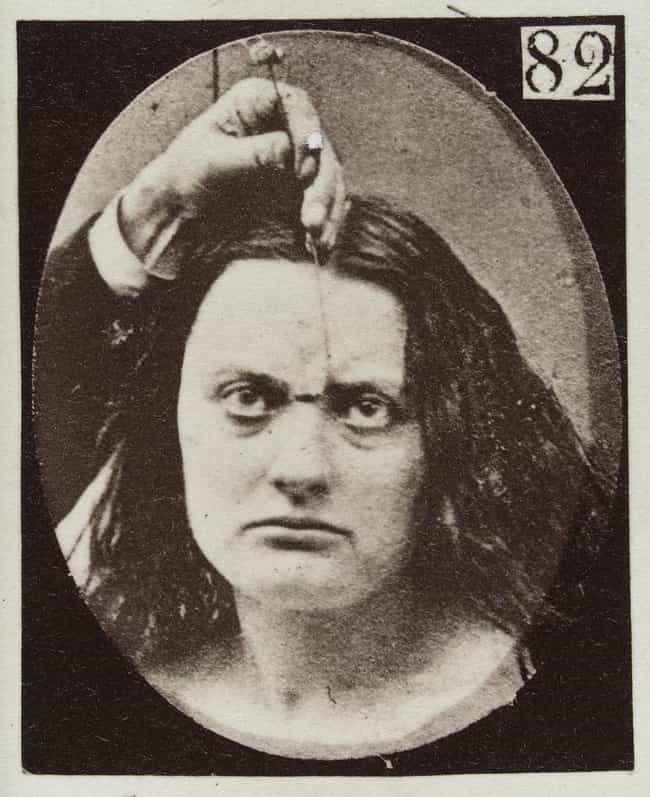 Is this creepy?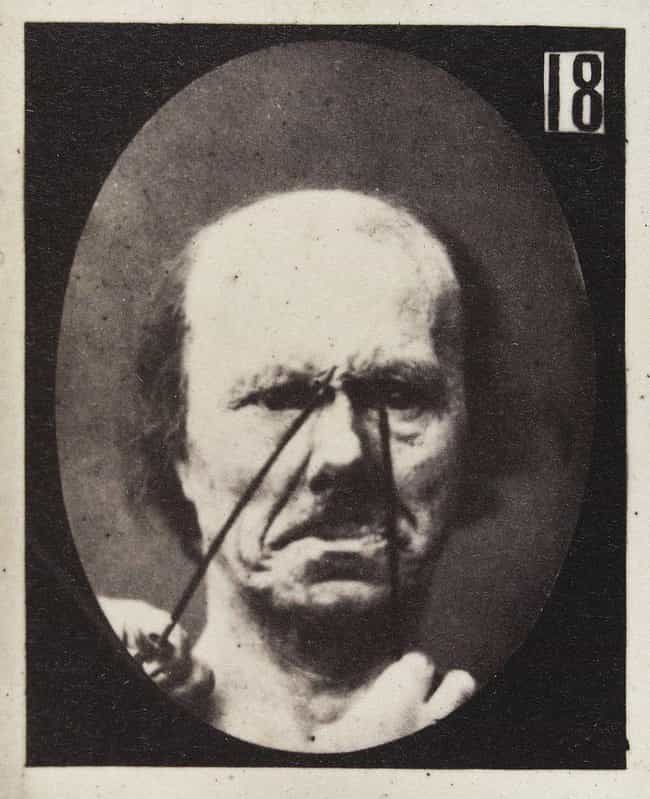 Is this creepy?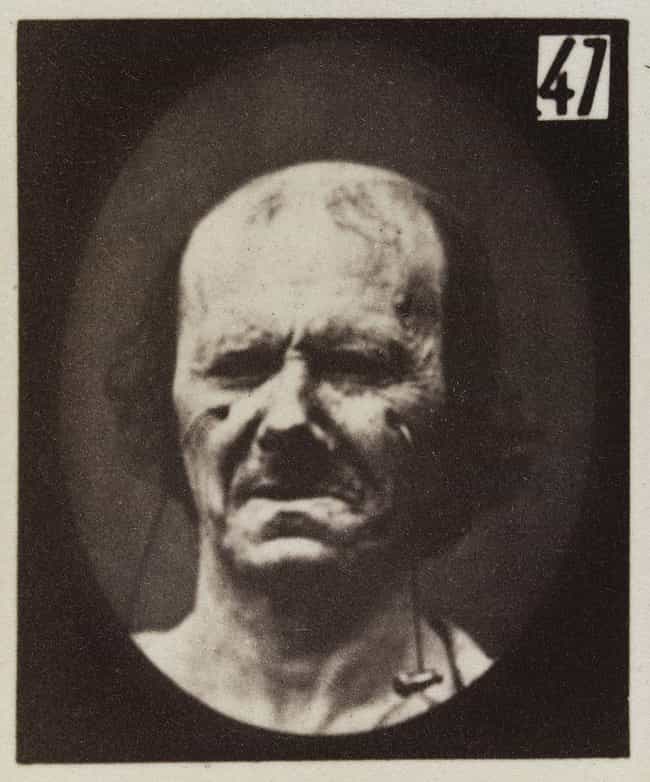 Is this creepy?