Nostalgia
The Most Ridiculous WTF Teenage Mutant Ninja Turtle Toys

Updated June 14, 2019
3.6k votes
628 voters
98k views
14 items
List Rules Vote up the throwback Teenage Mutant Ninja toys that didn't make any sense
The original Teenage Mutant Ninja Turtles toy line tried everything, whether it made sense or not. Turtles as Universal monsters, Turtles in Star Trek outfits, Turtles as birthday clowns. Some of these TMNT toys were fun. Others less so.
When a toy line that lasts for many, many years, but it's based on a cartoon that only has a limited number of characters, some stagnation can set in. Especially if your market research determines that the core four characters sell better than any new guys.
From the nonsensical to the politically incorrect to the just plain poorly made, this list rounds up the figures that made you ask what the hell the company was thinking. And it sticks to the '90s Ninja Turtle toys of the original line - the tie-ins to subsequent shows have made more sense and haven't aged quite as badly.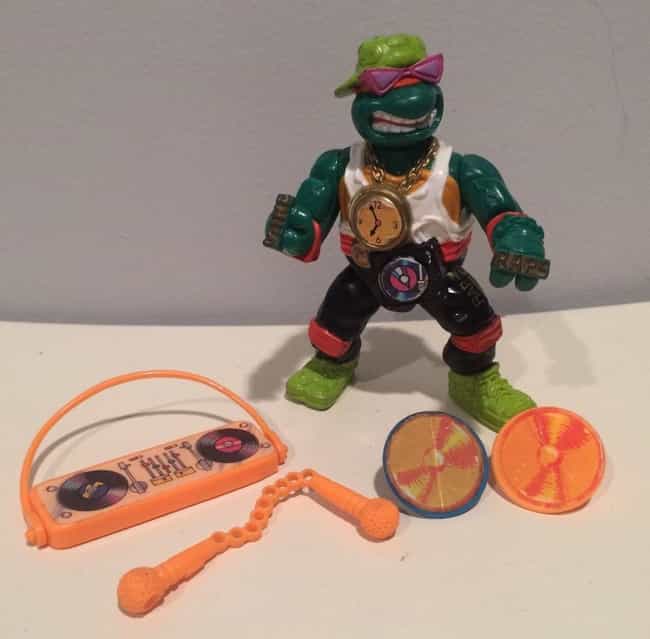 It's actually amazing that a single action figure could be
this
'90s. Even at the time, the people behind this should have understood that Flavor Flav was not meant to be an inspiration for cartoon turtles.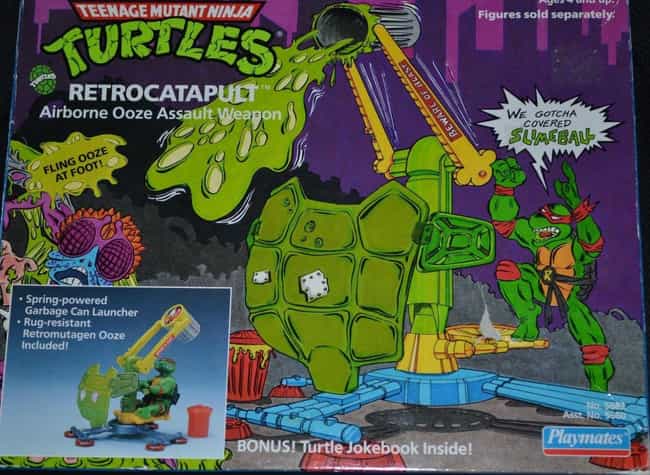 Toy slime, renamed "retromutagen ooze," was a key feature in the TMNT toy line, but like all variants of the kiddie classic, it was a gel you really didn't want to get on carpets, hair, or anything other than a completely smooth surface.
So of course, a catapult designed to fling open cans of it across the room was a great idea according to nobody, ever, except the one person at Playmates who approved this and was probably not a parent at the time.
It's also hard to get around the fact that the heroes are basically tossing around toxic waste super-casually.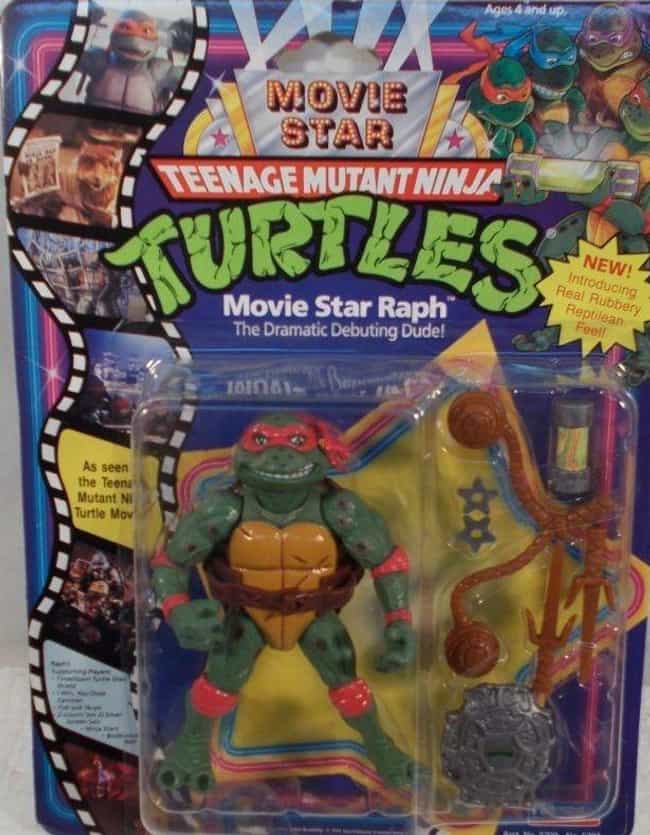 On the surface, there's a lot to like about the Movie Star Turtles. Like how most of them look pretty close to their movie counterparts, more so than many of the other toys look like the comics or cartoons.
On the other, there's "Real Rubbery Reptilean [sic] Feel," which equates to the Turtle figures being weirdly tacky, rubbery, and generally having the feel and consistency of a sex toy. Turtle toys should not creep you out just from touching them.
That, and Super Shredder's way too short.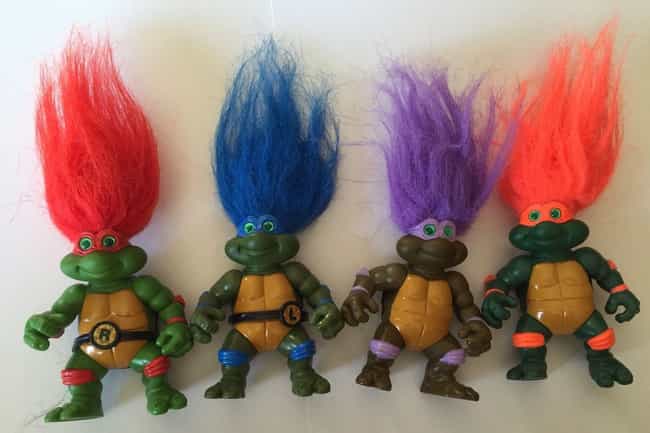 Take one toy license that's cool, combine it with one that's horrible, et voila! Ninja Turtles with hideous hair.
The market for these consisted solely of boxing promoter Don King.