Unspeakable Times
The Dumbest Criminals Of 2019

February 1, 2019
139 votes
83 voters
2.5k views
3 items
List Rules Vote up the dumbest criminals of 2019.
Despite what tons of movies would make you think, plenty of criminals aren't the brightest. Most probably think they're the next Keyser Soze, but it usually isn't long after the crime that they're arrested. This list of the dumbest criminals of 2019 highlights the cream of the crop when it comes to bad ideas, botched jobs, and general stupidit. Some of these even make it seem like the criminals were trying to get caught.
Be sure to vote up the criminals you think are the dumbest based on the idiocy of their misdeeds.
A Ring doorbell camera picked up 33-year-old Roberto Daniel Arroyo around 5 am one morning because he was licking the doorbell of a random homeowner. Arroyo continued to lick the doorbell for the next three hours, and relieved himself in the yard. He's being charged with theft, prowling, and violation of probation.
Is this a dumb criminal?
A Bike Thief Tried Stealing A Bike At The Police Station
A would-be bike thief in Gladstone, Oregon tried to nab himself a new ride right in front of the police department. Not only was the man later identified as Adam Valle armed with bolt cutters and trying to take the bike lock up next to a window clearly identifying it as a police station, but he was also doing it in front of a camera by the main entrance as two police were watching the whole thing. The officers, brandishing a taser, eventually took a few steps outside to confront Valle, quickly arresting him.
Is this a dumb criminal?
A 21-Year-Old Man Tells Police He Stole A Food Truck Because He Is A "DumbA**"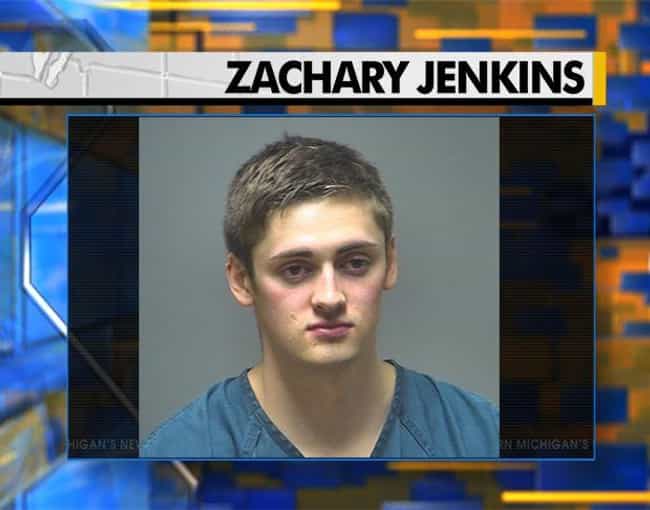 Zachary Jenkins, a 21-year-old man in Mount Pleasant, Michigan, stole a food truck around 3 am the morning of Friday May 9, 2019. Upon his arrest, police read Jenkins his rights and asked him to make a statement. Jenkins told police, "I'm a dumba**."
Jenkins was stopped less than a block away from where he took off with the truck, grill in tow and sparks flying. The owner of the Walking Taco food truck was outside Blackstone Bar where he regularly donates his leftover food to the staff as they clean up after closing. Jenkins is said to have been out drinking all night, a likely cause for his poor decision making skills.
Jenkins was arraigned on Operating While Intoxicated, High BAC, Property Damage of between $1,000-$20,000, and Theft of a Motor Vehicle.

Is this a dumb criminal?