Graveyard Shift
People Believe A Pair Of Dutch TV Personalities Ate Each Other's Flesh On The Air

In 2011, two Dutch TV hosts appeared on a show called Proefkonijnen, which translates to Guinea Pigs, and supposedly ate real pieces of human flesh that had been surgically removed from their own bodies. As one might guess, the broadcast caused a huge stir in the Netherlands and abroad. Some people were disgusted that cannibalism would be aired on television, while others claimed the whole thing was nothing more than a hoax and a publicity stunt.
The two men at the center of this story, Dennis Storm and Valerio Zeno, are steadfast in their claims that they ate pieces of each other in front of a live studio audience, but it's hard to know what's real and what's fiction. There are a lot of twists and turns in this tale, but at the end of the day, these two were consenting adults.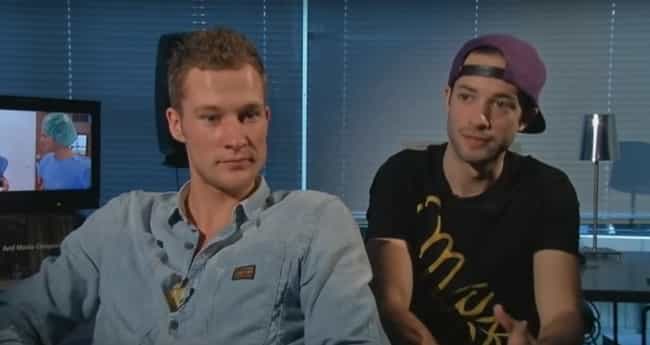 The Show Focused On Trying Outrageous Things
The now infamous show was titled Proefkonijnen, which translates to Test Rabbits or Guinea Pigs. Basically, the show is a Frankenstein's mashup of The Try Guys and Jackass, with the hosts daring themselves to take on weirder and wilder challenges. Co-host Dennis Storm said that "the punchline of the show is to get really simple answers on stupid questions, such as, 'Can you shave with ketchup?' or 'Can you drive blind?'"
By episode 2, they had decided to consume human flesh on camera. Throughout the episode, the hosts carried out a variety of tasks. They tried to fit a foam rod in a shot glass, and there was a weird gag about building a hover car. They were in good spirits - especially in their pre-taped segments - but as they got closer to eating a piece of human meat, they became noticeably subdued.
The Hosts Consulted An Expert Prior To Their Feast
Dennis Storm and Valerio Zeno didn't just dive into their meal; instead, they met with a butcher to get an idea of exactly which cut of meat they should take from one another. According to German cannibal Armin Meiwes, human flesh tastes like pork, although it's "more bitter, stronger," so it's important to pick the right cut.
The butcher's initial choice for the hosts was to use a piece from the back of their legs, but neither of them was particularly thrilled by that option. Storm agreed to have a piece of meat taken from his backside, while Zeno had a strip of flesh removed from his torso.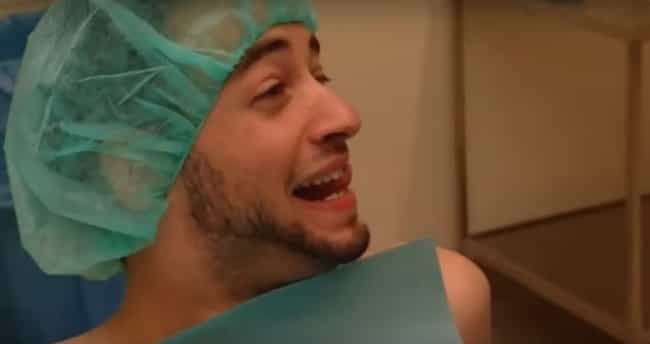 The Hosts Got Serious Once The Segment Started
Storm and Zeno are the kind of guys one would expect to see on a cheeky faux-science show: constantly goofy, with a look like they're on a perpetual spring break. Regardless, their sunny demeanor diminished about 10 minutes into the episode.
After they got their intro out of the way, the hosts cut to a pre-taped segment in which they visited a butcher. They goofed off in the walk-in freezer, and one of them even wore a string of sausage like a scarf. As soon as the butcher began to mark the best cuts of meat (in his opinion), the two hosts appeared to realize the gravity of the situation, and the jokes became less frequent.
While some viewers claim this episode was a hoax, this moment in the butcher shop looks like a telltale sign that the cannibalism was all too real.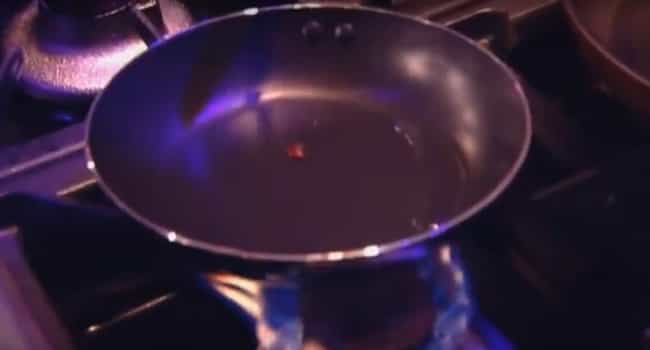 They Stuck To Incredibly Small Portions
When you hear that two TV presenters ate pieces of human flesh, you're probably picturing something out of The Texas Chainsaw Massacre. In reality, the meal was much closer to a taste test. When Zeno and Storm visited the surgeon to undergo the process, the practitioner explained that he was only going to remove a small bit of muscle and fat because whatever he took wouldn't grow back.
As he put it, the hosts only ended up with "a very small bite."