Weird History Dying Words: Last Words Spoken By Famous People At Death

32.5k votes
3.9k voters
718.8k views
117 items
List Rules Upvote the best dying words
Dying words of famous people seem to be a little bit more poetic than the typical dying utterances of the common folk. Whether they've got the money and influence to be afforded the time to gather their thoughts, or because they're just plain cooler than many of us, there exist some memorable dying words from some very famous people.
Granted, in order to record someone's final words, there has to be some normality and/or convenience to the person's death; for the most part, you'll not find any of these famous historical figures on the list of bizarre deaths from the 19th or even the 20th century. These notable historical figures died in bed, or in battle, or were somehow able to get their dying thoughts across to someone for recording on a list of last words of famous people.
What are some of the most memorable last words from famous people? What are the best dying words ever recorded? Some of the most notable last words of historical figures are recorded here on this list of famous final words. Make sure to upvote your favorites!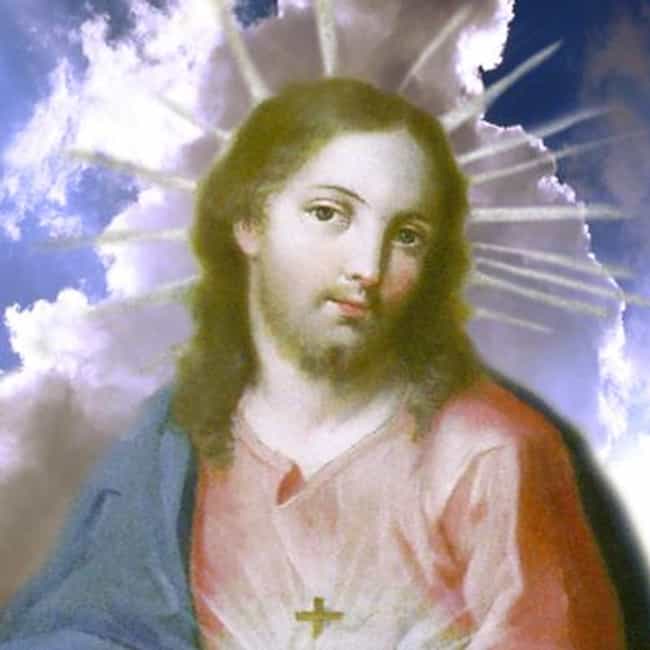 "Father, into thy hands I commend my spirit."
Jesus Christ
Jesus, also referred to as Jesus of Nazareth, is the central figure of Christianity, whom the teachings of most Christian denominations hold to be the Son of God. Christianity regards Jesus as the awaited Messiah of the Old Testament and refers to him as Jesus Christ, a name that is also used in non-Christian contexts. Virtually all modern scholars of antiquity agree that Jesus existed historically, although the quest for the historical Jesus has produced little agreement on the historical reliability of the Gospels and on how closely the biblical Jesus reflects the historical Jesus. Most scholars agree that Jesus was a Jewish rabbi from Galilee who preached his message orally, was baptized ...more on Wikipedia
Profession: Carpenter, Prophet, Preacher
Cause Of Death: Crucifixion
Also Ranked
#1 on The Most Influential People of All Time
#21 on The Most Important Leaders in World History
#52 on Famous Men You'd Want to Have a Beer With
#28 on The Greatest Minds of All Time

Should this be higher or lower?
see more on Jesus Christ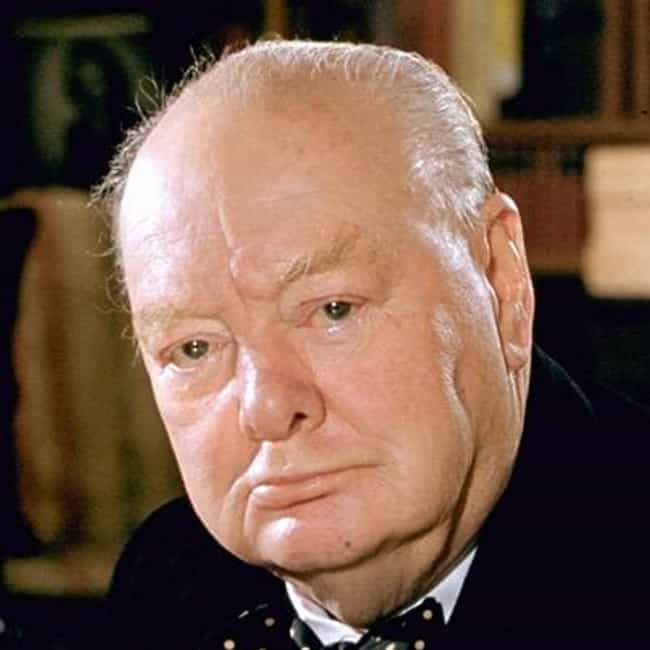 "I'm bored with it all."
Winston Churchill, statesman
Sir Winston Leonard Spencer-Churchill, KG, OM, CH, TD, DL, FRS, RA was a British politician who was the Prime Minister of the United Kingdom from 1940 to 1945 and again from 1951 to 1955. Widely regarded as one of the greatest leaders of the 20th century, Churchill was also an officer in the British Army, a historian, a writer, and an artist. He won the Nobel Prize in Literature, and was the first person to be made an honorary citizen of the United States. Churchill was born into the aristocratic family of the Dukes of Marlborough, a branch of the Spencer family. ...more on Wikipedia
Age: Dec. at 91 (1874-1965)
Birthplace: Blenheim Palace, Woodstock, United Kingdom
Profession: Statesman, Painter, Politician, Journalist, Orator, + more
Cause Of Death: Stroke
Credits: Young Winston, Churchill's People, The First World War, The Finest Hours
Also Ranked
#37 on The Most Influential People of All Time
#16 on The Most Important Leaders in World History
#47 on Famous Role Models We'd Like to Meet In Person
#24 on If You Fought To The Death, Who Would You Want By Your Side?

Should this be higher or lower?
see more on Winston Churchill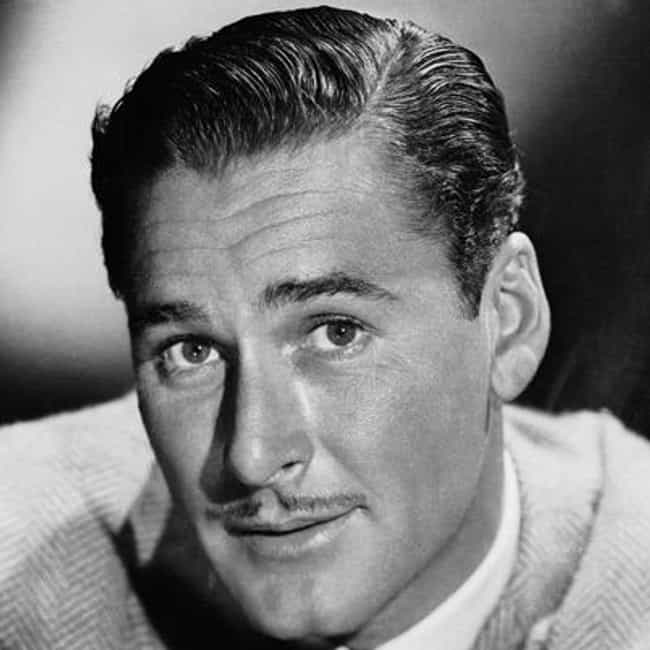 "I've had a hell of a lot of fun and I've enjoyed every minute of it."
Errol Flynn
, actor
Errol Leslie Thomson Flynn was an Australian-American actor. He was known for his romantic swashbuckler roles in Hollywood films and his playboy lifestyle. ...more on Wikipedia
Age: Dec. at 50 (1909-1959)
Birthplace: Hobart, Australia
Profession: Film Producer, Screenwriter, Actor, Writer
Cause Of Death: Myocardial infarction
Credits: The Adventures of Robin Hood, Captain Blood, The Sea Hawk, Objective, Burma!
Also Ranked
#84 on The All-Time Greatest Action Stars

Should this be higher or lower?
see more on Errol Flynn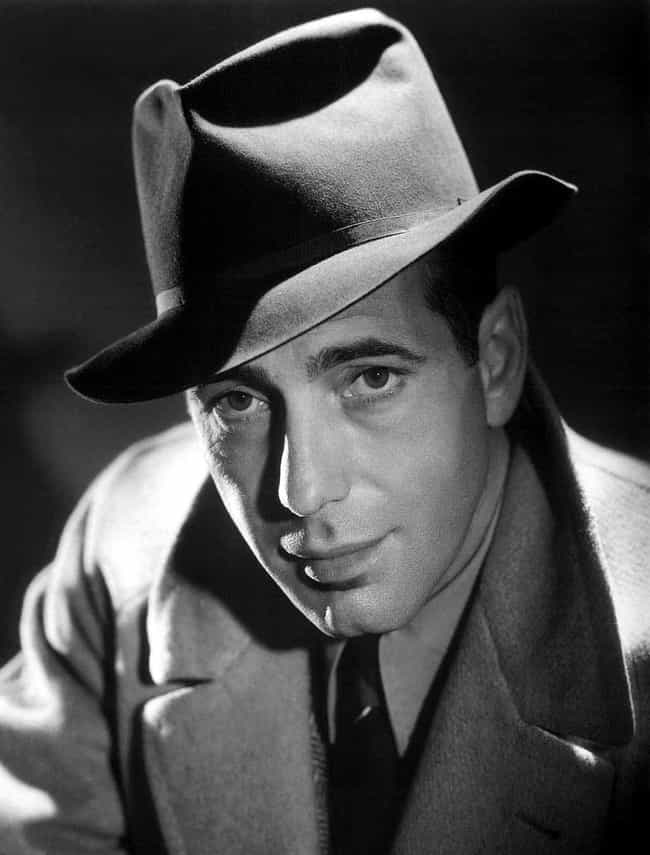 "I should never have switched from Scotch to Martinis."
Humphrey Bogart, actor
Humphrey DeForest Bogart was an American screen actor whose performances in such iconic 1940s films noir as The Maltese Falcon, Casablanca, and The Big Sleep, earned him the legacy of cultural icon. In 1999, the American Film Institute ranked Bogart as the greatest male star in the history of American cinema. Over his career he received three Academy Award nominations for Best Actor, winning one. Bogart began acting in 1921 after a hitch in the U.S. Navy in WWI and little success in various jobs in finance and the production side of the theater. Gradually he became a regular in Broadway shows in the 1920s and 1930s. ...more on Wikipedia
Age: Died at 58 (1899-1957)
Birthplace: New York City, USA, New York
Profession: Actor
Cause Of Death: Esophageal cancer, Cancer of the larynx
Credits: Casablanca, The Maltese Falcon, The Treasure of the Sierra Madre, The Big Sleep
Also Ranked
#17 on The Best Actors in Film History
#13 on The Coolest Actors Ever
#86 on The Greatest Western Movie Stars
#11 on The Greatest Actors & Actresses in Entertainment History

Should this be higher or lower?
see more on Humphrey Bogart