Weird History Dying Words: Last Words Spoken By Famous People At Death

29.4k votes
3.4k voters
684.2k views
117 items
Follow
List Rules Upvote the best dying words
Dying words of famous people seem to be a little bit more poetic than the typical dying utterances of the common folk. Whether they've got the money and influence to be afforded the time to gather their thoughts, or because they're just plain cooler than many of us, there exist some memorable dying words from some very famous people.
Granted, in order to record someone's final words, there has to be some normality and/or convenience to the person's death; for the most part, you'll not find any of these famous historical figures on the list of bizarre deaths from the 19th or even the 20th century. These notable historical figures died in bed, or in battle, or were somehow able to get their dying thoughts across to someone for recording on a list of last words of famous people.
What are some of the most memorable last words from famous people? What are the best dying words ever recorded? Some of the most notable last words of historical figures are recorded here on this list of famous final words. Make sure to upvote your favorites!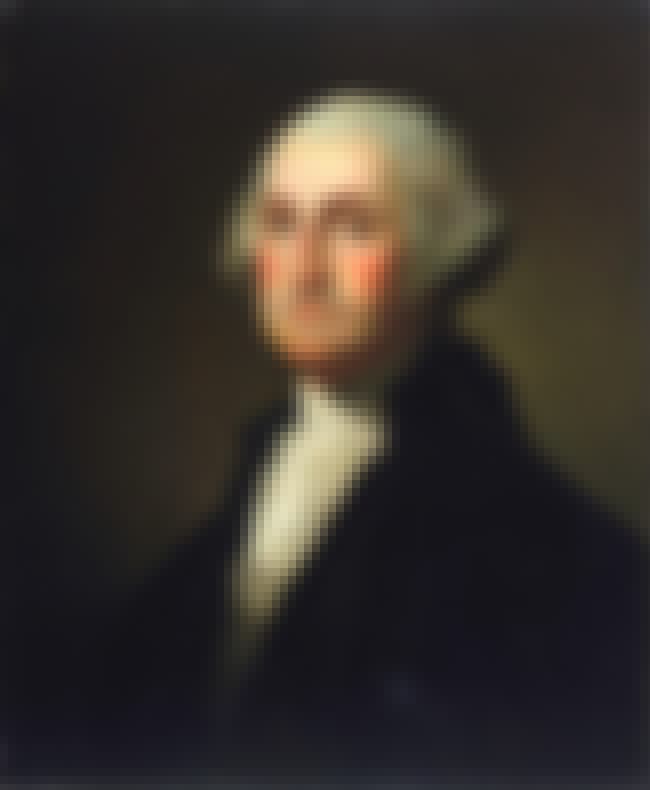 "It is well, I die hard, but I am not afraid to go."
George Washington, US President
George Washington was the first President of the United States, the Commander-in-Chief of the Continental Army during the American Revolutionary War, and one of the Founding Fathers of the United States. He presided over the convention that drafted the United States Constitution, which replaced the Articles of Confederation and remains the supreme law of the land. Washington was unanimously elected President by the electors in both the 1788–1789 and 1792 elections. He oversaw the creation of a strong, well-financed national government that maintained neutrality in the French Revolutionary Wars, suppressed the Whiskey Rebellion, and won acceptance among Americans of all types. Washington ...more on Wikipedia
Age: Died at 67 (1732-1799)
Birthplace: Virginia, United States of America
Profession: Surveyor, Politician, Soldier, Military Officer, Farmer, + more
Also Ranked
#15 on Historical Figures You Most Want to Bring Back from the Dead
#34 on People We Wish Were Still Alive
#55 on The Greatest Minds of All Time
#2 on The Greatest U.S. Presidents of All Time

Should this be higher or lower?
see more on George Washington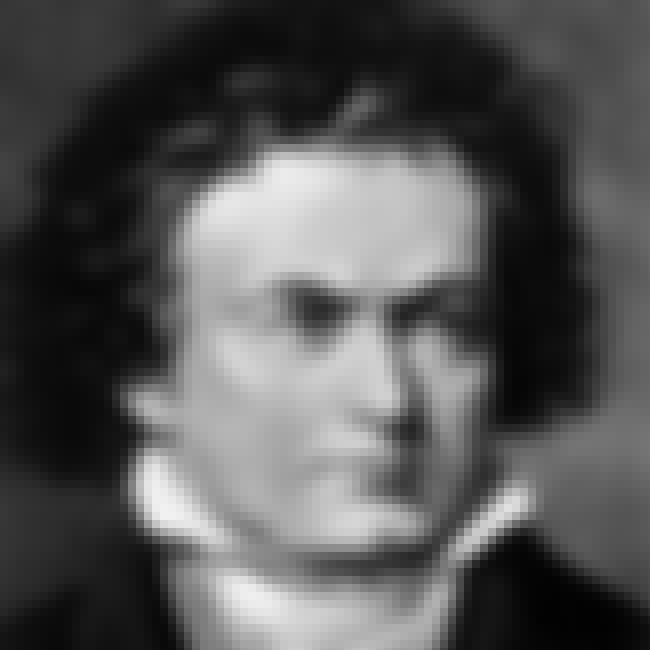 "Friends applaud, the comedy is over."
Ludwig van Beethoven, composer
Ludwig van Beethoven was a German composer and pianist. A crucial figure in the transition between the Classical and Romantic eras in Western art music, he remains one of the most famous and influential of all composers. His best-known compositions include 9 symphonies, 5 concertos for piano, 1 violin concerto, 32 piano sonatas, and 16 string quartets. He also composed other chamber music, choral works, and songs. Born in Bonn, then the capital of the Electorate of Cologne and part of the Holy Roman Empire, Beethoven displayed his musical talents at an early age and was taught by his father Johann van Beethoven and by Christian Gottlob Neefe. During his first 22 years in Bonn, Beethoven ...more on Wikipedia
Age: Died at 57 (1770-1827)
Birthplace: Bonn, Germany
Profession: Songwriter, Pianist, Musician, Lyricist, Composer, + more
Credits: Django Unchained, A Clockwork Orange, The King's Speech, The Pianist
Also Ranked
#17 on The Greatest Musical Artists of All Time
#11 on Which Artist Would You Bring Back From The Dead To Write One More Song?
#14 on Historical Figures You Most Want to Bring Back from the Dead
#52 on People We Wish Were Still Alive

Should this be higher or lower?
see more on Ludwig van Beethoven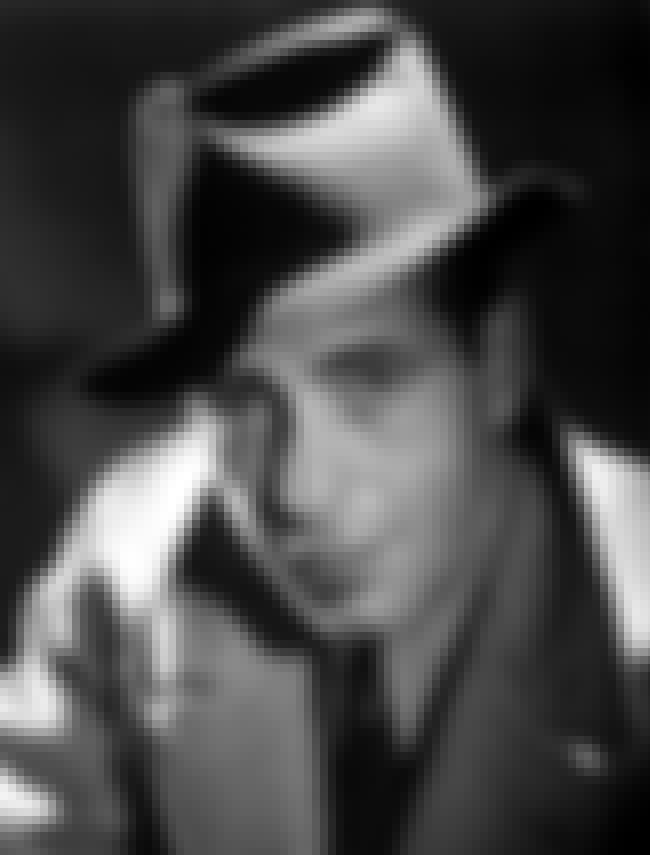 "I should never have switched from Scotch to Martinis."
Humphrey Bogart, actor
Humphrey DeForest Bogart was an American screen actor whose performances in such iconic 1940s films noir as The Maltese Falcon, Casablanca, and The Big Sleep, earned him the legacy of cultural icon. In 1999, the American Film Institute ranked Bogart as the greatest male star in the history of American cinema. Over his career he received three Academy Award nominations for Best Actor, winning one. Bogart began acting in 1921 after a hitch in the U.S. Navy in World War I and little success in various jobs in finance and the production side of the theater. Gradually he became a regular in Broadway shows in the 1920s and 1930s. When the stock market crash of 1929 reduced the demand for plays, ...more on Wikipedia
Age: Died at 58 (1899-1957)
Birthplace: New York City, New York, United States of America
Profession: Actor
Cause Of Death: Esophageal cancer, Cancer of the larynx
Credits: Casablanca, The Maltese Falcon, The Treasure of the Sierra Madre, The Big Sleep
Also Ranked
#11 on The Coolest Actors Ever
#12 on The Greatest Actors & Actresses in Entertainment History
#16 on Which Actor Would You Bring Back for One Final Movie?
#96 on The Greatest Western Movie Stars

Should this be higher or lower?
see more on Humphrey Bogart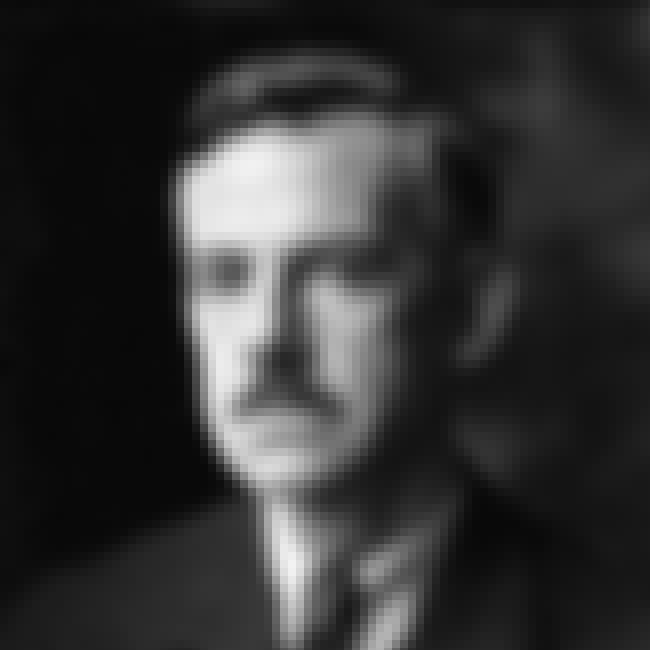 "I knew it. I knew it. Born in a hotel room - and God damn it - died in a hotel room."
Eugene O'Neill, writer
Eugene Gladstone O'Neill was an American playwright and Nobel laureate in Literature. His poetically titled plays were among the first to introduce into American drama techniques of realism earlier associated with Russian playwright Anton Chekhov, Norwegian playwright Henrik Ibsen, and Swedish playwright August Strindberg. The drama Long Day's Journey Into Night is often numbered on the short list of being among the finest American plays in the 20th century alongside A Streetcar Named Desire and Death of a Salesman. O'Neill's plays were among the first to include speeches in American vernacular and involve characters on the fringes of society, where they struggle to maintain their hopes and ...more on Wikipedia
Age: Died at 65 (1888-1953)
Birthplace: Times Square, New York City, USA, New York
Profession: Screenwriter, Writer, Playwright
Cause Of Death: Cerebellar abiotrophy
Credits: The Iceman Cometh, Long Day's Journey Into Night, The Emperor Jones, Anna Christie, Desire Under the Elms, + more
Also Ranked
#42 on The Greatest American Writers of All Time
#14 on The Greatest Playwrights in History
#11 on Fictional Characters Named Eugene
Should this be higher or lower?
see more on Eugene O'Neill