Total Nerd
Easter Eggs You May Have Missed In Star Wars: The Last Jedi

Updated May 3, 2019
18.6k votes
2.5k voters
138.1k views
18 items
List Rules Vote up the most exciting Easter eggs hidden in The Last Jedi.
Before Star Wars: The Last Jedi was even released in theaters, director Rian Johnson tipped audiences off about an adorable Easter egg in the film: he designed an alien to look like Carrie Fisher's dog, Gary. It is a touching tribute to Fisher, who passed away in December 2016, but it is also a hint that Johnson has a sense of humor when it comes to The Last Jedi Easter eggs.
While alien-Gary is one of the cutest references in The Last Jedi, he is certainly not the only homage in the film. There are plenty of Star Wars universe Easter eggs in The Last Jedi – and a few other pop-culture phenoms get shout-outs, too.
Warning: this list contains spoilers about Star Wars: The Last Jedi.
Leia's Hologram From A New Hope Makes An Appearance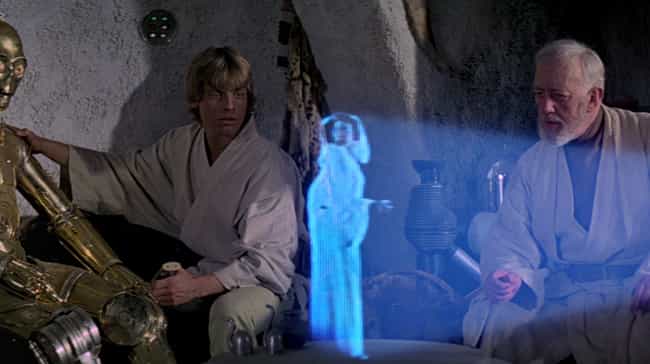 While trying to convince Luke that the Resistance needs him, R2-D2 shows Luke the hologram that kickstarted the whole Star Wars franchise: Leia begging Obi-Wan Kenobi to bring R2-D2 to Alderaan.
Were you excited by this Easter egg?
Luke Sees The Two Suns Of Tatooine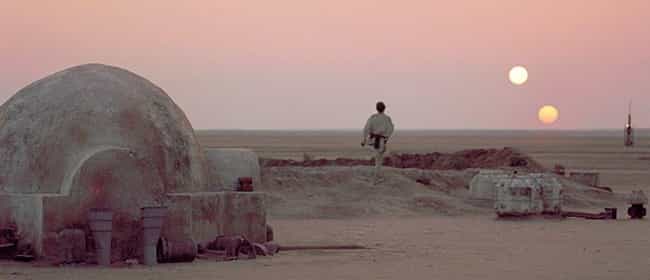 In the film's final standoff, Luke faces Kylo Ren - and some well-armed AT-M6 walkers - alone on the mining planet Crait. At the end of the scene, we find out Luke has actually been projecting himself from Ahch-To, his island retreat. The strain of projecting himself so far and for so long has worn him down. Weary and ready to let the Force take him to whatever Jedi afterlife awaits, he looks out across the sea surrounding his island and, for a moment, the setting sun becomes the twin suns of his home planet, Tatooine.
The Tatooine theme from A New Hope plays and the suns are the last things Luke sees before disappearing.
Were you excited by this Easter egg?
Those Gold Dice Are An Easter Egg Of An Easter Egg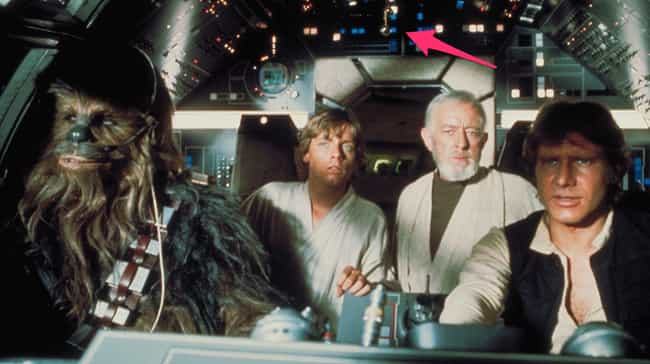 In The Last Jedi, both Luke and Leia seem to have a connection to a pair of gold dice Luke finds hanging in the cockpit of the Millennium Falcon. Those dice first appear in A New Hope; they're essentially just set dressing, as they're never directly mentioned or addressed.
After A New Hope, the dice disappear. They don't appear in another Star Wars film until The Force Awakens. According to Vanity Fair, "[Lucasfilm Story Group creative executive Pablo] Hidalgo says it's possible the production team simply forgot about them between A New Hope and The Empire Strikes Back."
In The Last Jedi, it's implied that the dice were meaningful to Han Solo, emblematic of his career as a smuggler and a gambler.
Were you excited by this Easter egg?
There Are Two Different Mentions Of "Rebel Scum"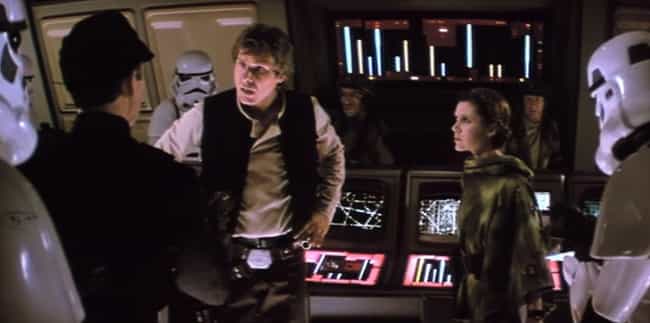 In Return of the Jedi, an Imperial officer calls Han Solo "rebel scum."
"Scum?" Solo spits back.
It's one of the more recognizable scenes in any Star Wars movie and it gets two shout-outs in The Last Jedi. First, General Hux calls Poe "rebel scum" as Poe leads a bombing run on a First Order Dreadnought. Later, Captain Phasma calls Finn "scum" just as he's about to finish her off for good.
"Rebel scum," Finn replies, smirking.
Were you excited by this Easter egg?