Total Nerd
Easter Eggs You May Have Missed In Star Wars: The Last Jedi

Updated May 3, 2019
18.6k votes
2.5k voters
138.1k views
18 items
List Rules Vote up the most exciting Easter eggs hidden in The Last Jedi.
Before Star Wars: The Last Jedi was even released in theaters, director Rian Johnson tipped audiences off about an adorable Easter egg in the film: he designed an alien to look like Carrie Fisher's dog, Gary. It is a touching tribute to Fisher, who passed away in December 2016, but it is also a hint that Johnson has a sense of humor when it comes to The Last Jedi Easter eggs.
While alien-Gary is one of the cutest references in The Last Jedi, he is certainly not the only homage in the film. There are plenty of Star Wars universe Easter eggs in The Last Jedi – and a few other pop-culture phenoms get shout-outs, too.
Warning: this list contains spoilers about Star Wars: The Last Jedi.
back to page 1
General Leia Organa Repeats Han Solo's Most Famous Line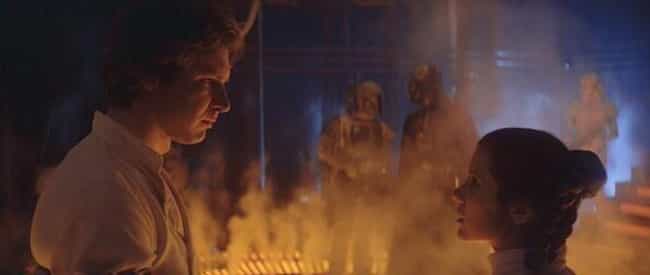 When Luke finally shows up to help the rebels in the final act of The Last Jedi, it's the first time he's seen Leia since her son, Ben, turned to the dark side and became Kylo Ren. Luke feels responsible for Ben turning to the Sith; at the time, Luke was training Ben to become a Jedi, but Luke couldn't overcome the darkness inside his trainee. There's a pause when Luke sees Leia after so many years.
"I'm sorry," Luke says.
"I know," Leia replies.
It's a nice callback to Leia's famous interaction with Han Solo in The Empire Strikes Back; as Han is being carried away by stormtroopers, Leia calls out, "I love you." Han replies, "I know."
Were you excited by this Easter egg?
The Final Showdown On Crait Recalls The Battle Of Hoth In The Empire Strikes Back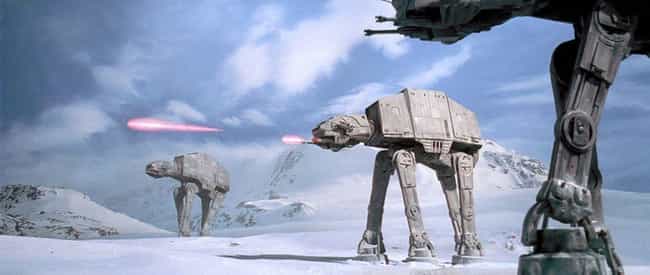 The Last Jedi isn't as direct an homage to The Empire Strikes Back as The Force Awakens is to A New Hope. Still, in The Last Jedi, director Rian Johnson did give a big nod to the Battle of Hoth. Johnson stages the final battle in The Last Jedi on Crait, an old mining planet covered in a layer of white salt, which recalls the snow that covers Hoth. The Resistance is holed up in an old Rebel base as a fleet of AT-ATs bear down on them, which is exactly what happened in Empire, too.
Were you excited by this Easter egg?
Rey's Floating Rocks Are Another Nod To The Empire Strikes Back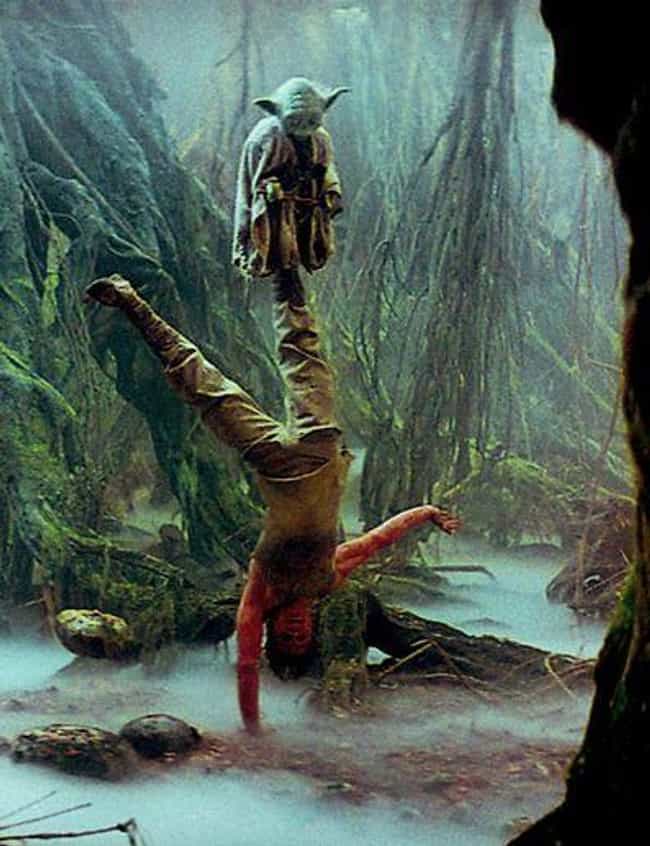 At the very end of The Last Jedi, Rey saves the Resistance by using the Force to move some boulders from a blocked cave exit. This is a callback to Luke's training with Yoda in The Empire Strikes Back; Yoda made Luke levitate some boulders while standing on one hand.
Were you excited by this Easter egg?
The Door To Luke's Hut Is From An X-Wing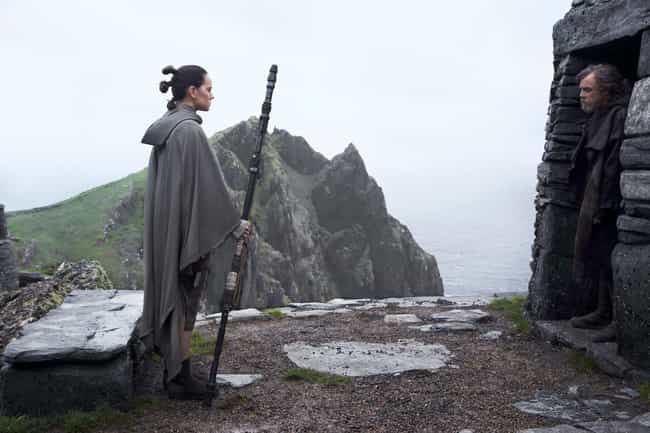 When Rey first finds Luke on Ahch-To, he wants nothing to do with her and barricades himself in his hut. Luke's hut, however, is made of stone, which isn't exactly great door-making material. There are seemingly no trees on Ahch-To, either, so with no wood to use, Luke must've gotten creative: the door to his hut is fashioned from an old X-Wing door. Or, at least, it was before Chewie kicked it down.
Were you excited by this Easter egg?