cooking

20 Easy and Delicious Paleo Recipes

90 votes
19 voters
5k views
Follow
List Rules Are you hungry yet? Vote up your favorite delicious Paleo recipes!
Why go Paleo? Why not?! If you feel like changing up your diet because you want to lose a few pounds or have more energy, why not try it? The best way to know if it's for you is to dive in and find out for yourself. Get back to your dietary roots with these easy Paleo recipes. All are great dinner ideas and will result in some seriously yummy foods.
Before humans started cultivating grains and legumes, we ate meat, vegetables, fruit, nuts and seeds; the "cave-man" diet. Eating this way doesn't have to taste bad. There are plenty of delicious recipes on this list that you're going to love! Eating foods rich in protein and all the vitamins found in healthy fruits and veggies sounds pretty delicious to me!
There are more diseases now like cancer and diabetes, and even minor issues like acne or heart burn that are all related to what you put in your body. It's so important to pay attention to what you eat. One simple solution is to eat consciously! Start with cutting out dairy, grains and legumes. If you're looking to change your health, just try it! It's delicious! Vote up the best Paleo recipes below!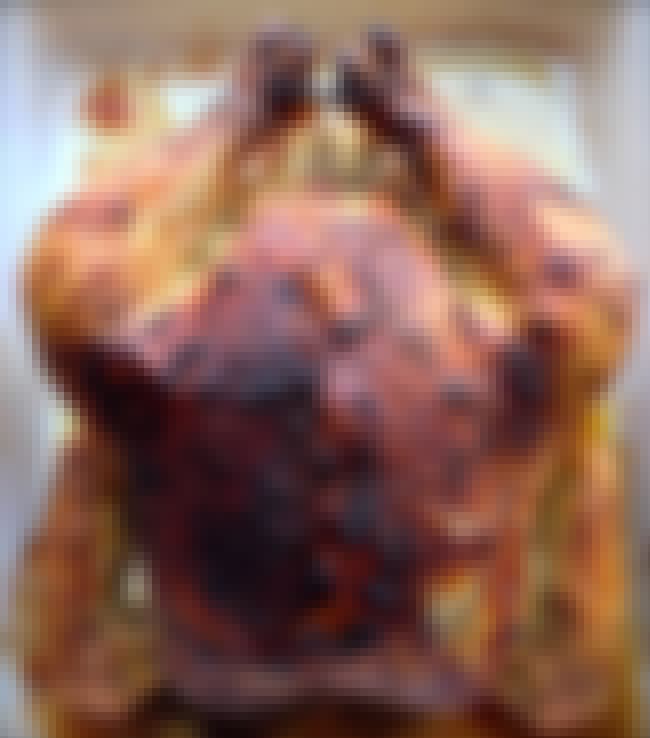 1 whole roaster chicken 5 to 7 pounds, giblets removed, rinsed and dried well
1 T. olive oil
2 t. Dijon mustard
1 clove garlic, finely minced
1 t. onion, finely minced
1 t. Herbs de Provence
1/4 t. poultry seasoning (optional)
1 t. kosher salt
1 t. freshly ground black pepper

Directions: Preheat your oven to 450 degrees. Place the dried chicken in a large roasting pan. In a small bowl, combine the remaining ingredients. Gently slide a spoon between the breast meat and the skin to separate the two. Do this on each side. Then using about 1 or 2 teaspoons per side, put some of the mixture under the breast skin and rub it around (this is totally optional). Use the remaining mixture to rub all over the rest of the bird. Also optional, you can tuck the wings under the bird so that the tips don't burn and tie up the legs with some kitchen twine to cook more evenly (trust me… it'll be just as wonderful if you skip that step)! Put the chicken in the oven and reduce the temperature to 375 degrees. Cook about 20 minutes per pound. For a 6 to 6.5 pound chicken, roast for about 2 hours. When the chicken is done, remove it from the oven and allow it to sit for at least 15 to 20 minutes. Trust me… waiting even a bit longer is better. The chicken will be moist and it will be so much easier to carve.

Agree or disagree?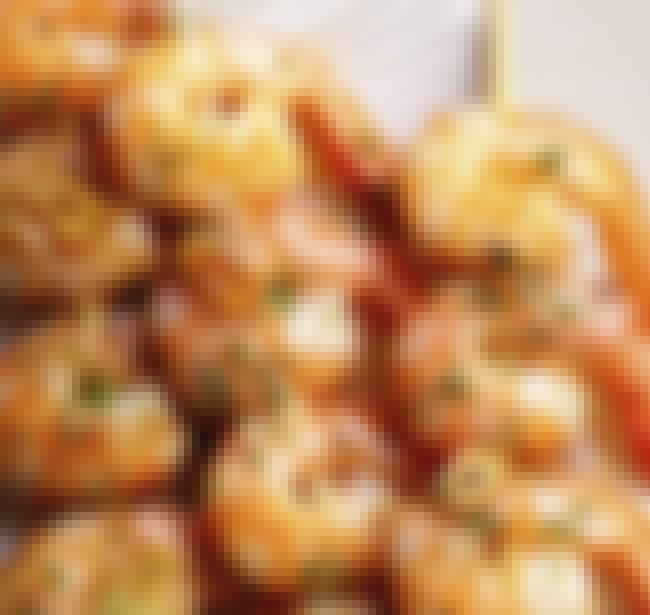 3 tbsp coconut oil
4 cloves garlic
1 ½ lb shrimp, raw, peeled, tails on
1 tbsp coconut aminos
1 tbsp fish sauce
1 tsp black pepper
¼ cup chopped fresh cilantro



Directions:

Put a big, heavy skillet over low heat and melt coconut oil. Mince or crush garlic and throw it in. Stir for 2 to 3 minutes, keeping heat low— you don't want the garlic to brown. Now throw in shrimp and sauté until pink through, probably 4 to 5 minutes, depending on how big they are. Stir in coconut aminos, fish sauce, and pepper. Sauté another minute or so. Plate shrimp and turn up burner under skillet. Heat combined oil and liquid in pan, letting it cook down for a minute or two. Pour over shrimp. Top each serving with a tablespoon of chopped cilantro and serve.



Serves 4.




Agree or disagree?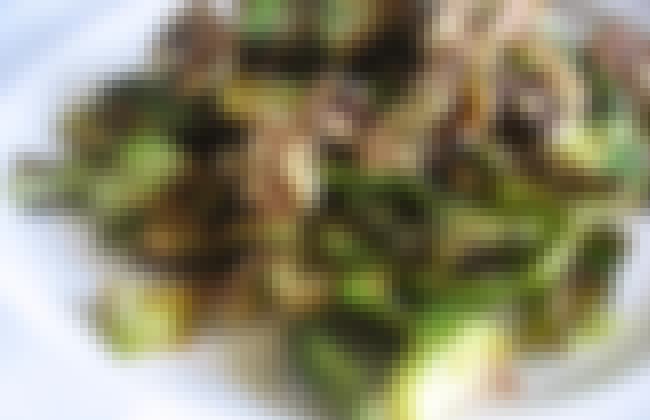 Brussel Sprouts With Walnuts
1 lb. Brussels sprouts
1/3 cup chopped walnuts
1 tbsp. butter or oil
1/2 tsp. salt
Walnut oil for drizzling (optional)
Directions: Trim ends of brussels sprouts and pull off the darker outer leaves. Cut Brussels sprouts in half and set aside. Heat a large frying pan or saute pan over medium-high heat. Add walnuts and cook, stirring frequently, until toasted, about 3 minutes. Transfer walnuts to a dish and set aside. Return pan to heat and melt butter or heat oil. Add Brussels sprouts, salt, and 1/2 cup water. Bring to a boil, cover, reduce heat to simmer and cook, undisturbed, until Brussels sprouts are bright green and tender almost all the way through, 3 to 5 minutes. Uncover and continue to cook, stirring, until Brussels sprouts are tender and starting to brown, about 3 minutes. Add walnuts and stir to combine. Transfer Brussels sprouts to a serving dish and drizzle with walnut oil, if you like.
Serves 4.

Agree or disagree?
1/4 cup ground almonds
1/4 cup grated fresh Parmesan cheese
1/4 tsp seasoned salt
1/4 tsp garlic powder
1/8 tsp black pepper
2 tbsp fat-free milk
2 1/2 cups (1/4 inch-thick) slices zucchini (about 2 small)
Cooking spray

Directions: Preheat oven to 425. Combine first 5 ingredients in a medium bowl, stirring with a whisk. Place milk in a shallow bowl. Dip zucchini slices in milk, and dredge in dry mixture. Place coated slices on an oven proof wire rack coated with cooking spray; place rack on a baking sheet. Bake at 425 for 30 minutes, or until browned and crisp. Serve immediately.
Agree or disagree?