Culture
33 Easy and Delicious Three-Ingredient Recipes

Updated November 6, 2017
1.5k votes
198 voters
15.8k views
33 items
List Rules Vote up the simple recipes that you're most eager to try out at home.
Not all of us can be great chefs in the kitchen. A lack of time and skills can leave even the most promising dish black and crispy or a big pile of mush. Whether or not you enjoy cooking, sometimes it's great to have some homemade goodies lying around the house, as few things are greater than a home cooked meal. Fortunately, this list has all kinds of easy three ingredient recipe ideas for you to try!
All of the recipes on this list only contain three ingredients. These quick and easy meals will satiate anyone's hunger for some good home cooking. From cold, sweet treats to pulled pork sandwiches, there's plenty of goodies for everyone to go around! Take a look through and see which recipes you're most excited about testing out in your kitchen. Have some cooking tips to go with these recipes? Share them in the comments section.
Homemade Southern Biscuits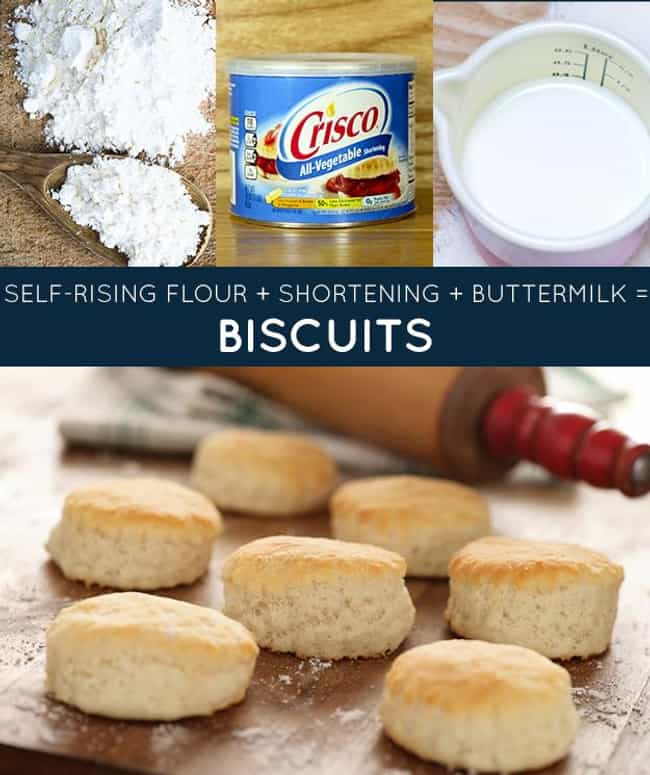 You'll need:
-2 cups White Lily self rising flour
-1/4 cup shortening
-2/3 to 3/4 cup milk
1. Preheat oven to 500 F degrees and lightly spray a braking sheet with cooking spray.
2. In a large mixing bowl, place flour and cut in shortening until mixed. Stir in just enough milk for the sides of the dough leaves the bowl.
3. On a lightly floured surface, gently knead the dough two or three times. Roll dough out to a 1/2-inch thickness and cut with a glass or biscuit cutter that's been dipped in flour. Place biscuits onto baking sheet.
4. Bake 8 to 10 minutes or until golden brown.
Check out the full recipe
here
!

Agree or disagree?
Old Fashioned Peanut Butter Cookies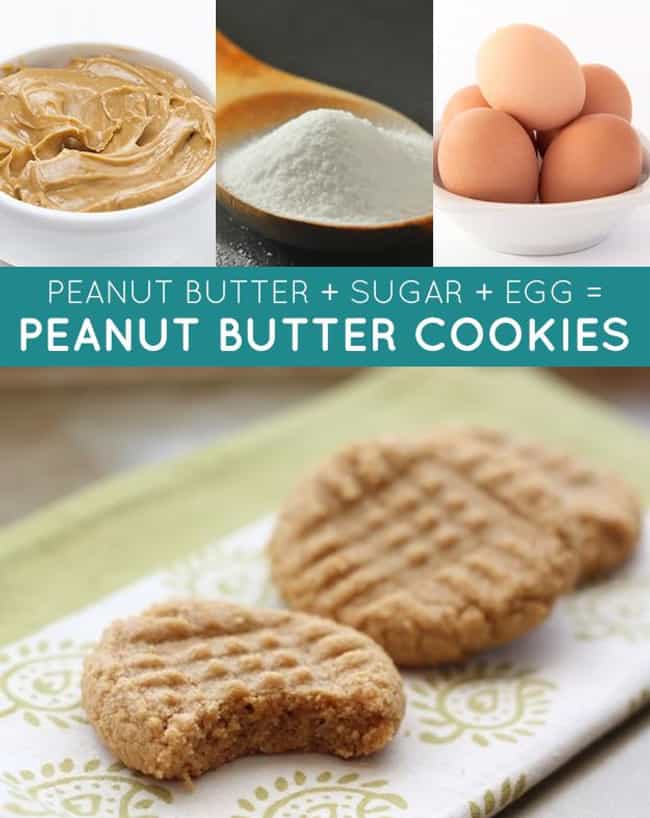 You'll need:
-1 cup sugar
-1 cup peanut butter
-1 egg
1. Preheat oven to 350 F degrees. In a mixing bowl, stir ingredients together until completely smooth. On a parchment-lined or slipat-lined baking sheet, scoop out batter and roll into 1-inch balls. Press down with a fork, making a criss-cross pattern on top.
2. Bake for 12 minutes. Remove from the oven and let cool one to two minutes before transferring them to a wire rack. Store in an airtight container.
Check out the full recipe
here
!

Agree or disagree?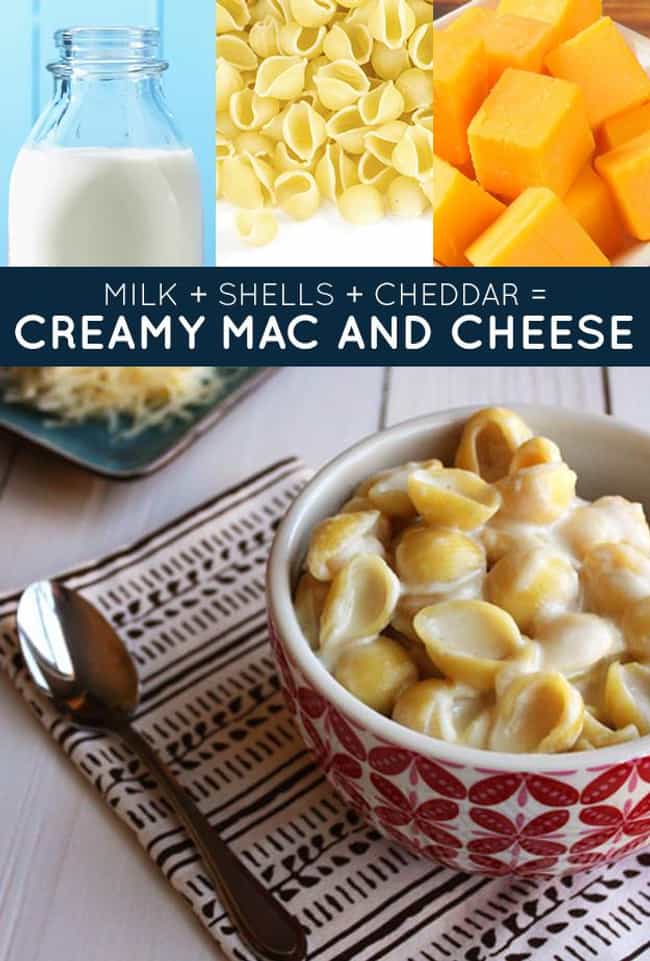 You'll need:
-2 cups milk
-2 cups shells
-1 cup white cheddar cheese
1. Bring the milk and the shells to a simmer in a medium saucepan. Cook for 20 minutes, stirring frequently and making sure the milk doesn't boil. When the shells are al dente, remove from heat and add cheese. Stir until melted, and add more milk to make it creamier, if desired. Salt to taste.
Check out the full recipe
here
!

Agree or disagree?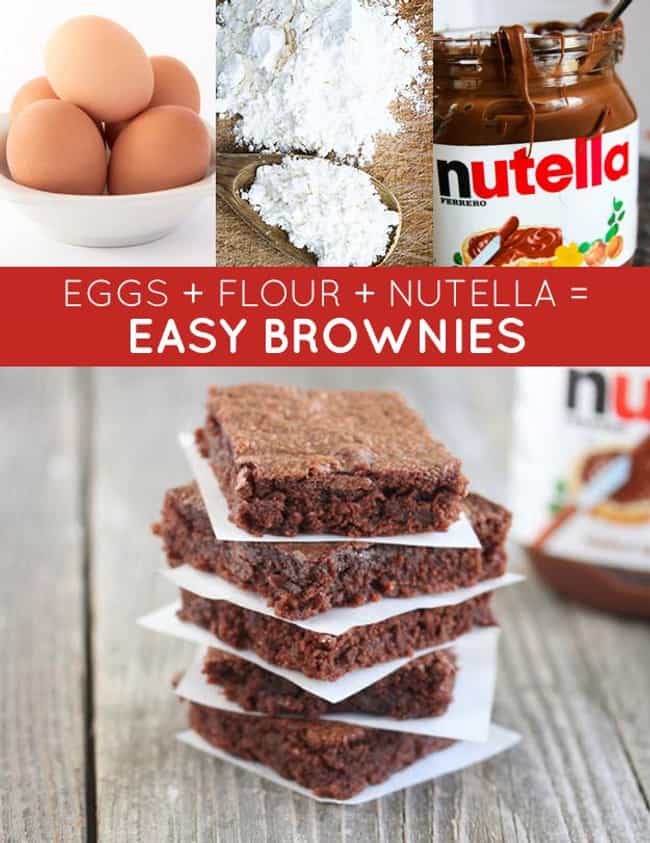 You'll need:
- 1 1/4 cup Nutella
- 2 eggs
- 1/2 cup all purpose flour
1. Grease a 9x9 baking pan and preheat oven to 350 F degrees. In a large bowl, mix all ingredients with a wooden spoon until batter is smooth. Pour into baking pan and smooth batter out.
2. Bake for about 15 minutes or until an inserted toothpick comes out clean. Let brownies cool completely before cutting.
Check out the full recipe
here
!

Agree or disagree?