Graveyard Shift
Fascinating Stories From The Making Of 'Edward Scissorhands'

Long before director Tim Burton's name was synonymous with a gothic visual aesthetic and quirky, often misunderstood characters, he was an isolated teen living in Burbank, CA. As a teen, Burton took solace in solitary activities, like doodling characters with scissors for hands. In 1990, his character came to life in Edward Scissorhands, the pastel fantasy about being an outsider, first loves, and wild, whimsical haircuts.
Edward Scissorhands behind the scenes is just as intriguing and bizarre as the film itself. Making Edward Scissorhands came with some unexpected almost-casting and strange sources of inspiration, and the final product is still revered by both young and old in goth and alternative scenes.
Edward Originated As A Drawing Tim Burton Made As A Teenager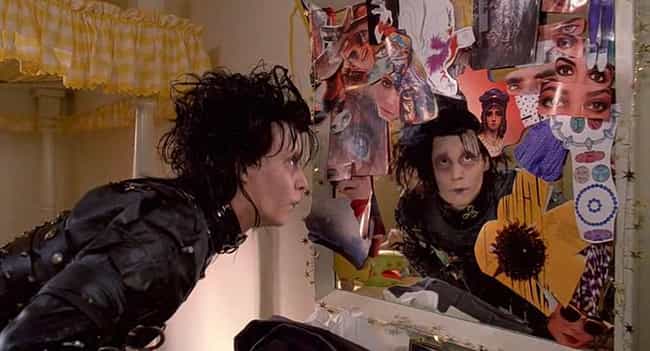 When screenwriter Caroline Thompson first met director Tim Burton about Edward Scissorhands, all he gave her was a drawing of the titular character he created as a teenager. From this, Thompson dreamed up the character so adored by fans today.
Burton opened up to The Guardian about how his teenaged creation took shape as a full-fledged film protagonist:
[He] was based on a feeling of touching and communication, and I, I, I've gotten better at all that, but if you're lonely, you can grow up and have 20 million friends and be Mr Touchy-Feely, but you still have that feeling because it doesn't leave you. So I think it's those things you think you're exorcising, but you don't, really. Some feelings never leave you.
While The Film Oozes Quintessential Burton, The Story Was Entirely Conceived By Caroline Thompson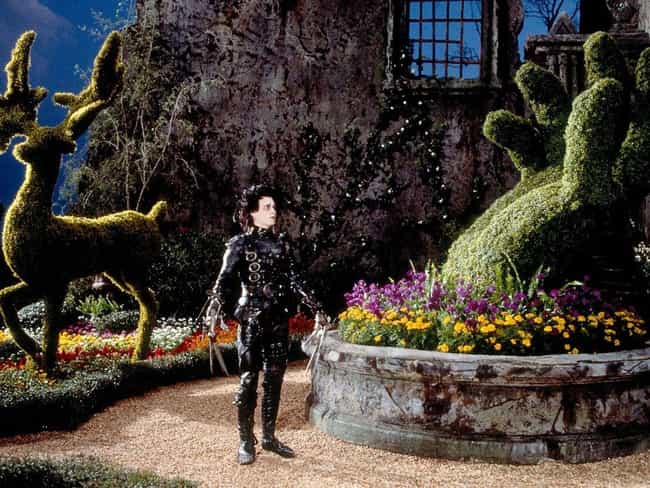 Screenwriter Caroline Thompson told Dazed about how the story quickly came to fruition over drinks at the Bombay Bicycle Club in Santa Monica, CA:
Tim told me about a character he had who had scissors instead of hands and I said, 'Stop right there. I know exactly what to do with that,' and went home. At that time, I was more of a prose writer than a screenwriter. I had published a novel that was this weird little suburban Frankenstein story and knew that (Edward Scissorhands) was my next weird suburban Frankenstein story.

Some things come straight into your head and this one came straight into mine. Within three weeks, I had written a 70-plus page prose version for Tim to read.
The Film's Color Palette Was Partially Inspired By Leningrad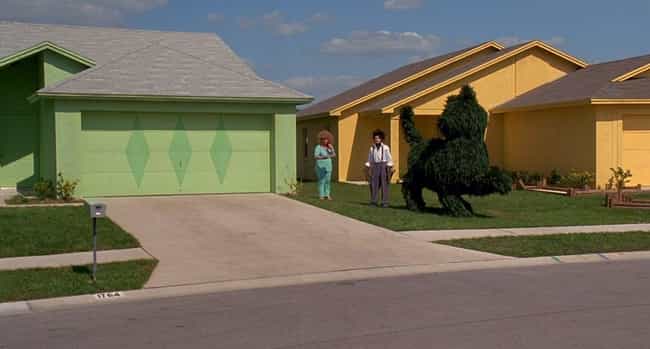 Edward's outsider status is amplified by the film's candy-colored palette - literally. The film's art director, Tom Duffield, told Dazed that the film's signature hues were inspired by the chalky candy Necco Wafers.
Duffield's reason for selecting these colors isn't as sweet as the inspiration might make it seem, however; he and production designer Bo Welch were going for "if Leningrad had an American-type housing complex:"
That [Necco Wafers] is where we got the basis for the colors for the houses.We wanted to make it a totally controlled neighborhood. Everything was totally controlled: the colors, the look. That's one of the great things about working for Tim, because he lets you have total control.
Tom Cruise Lost The Role Because He Was Obsessed With How Edward Went To The Bathroom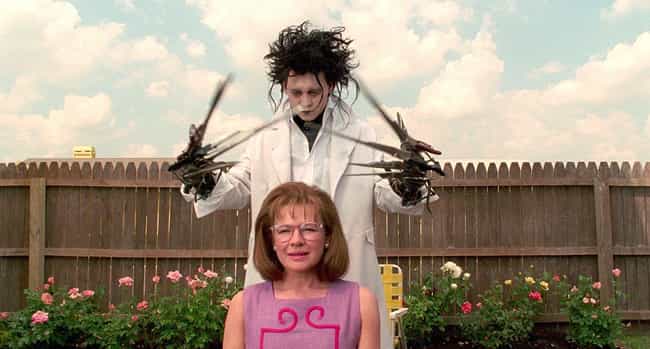 There were a lot of big-name stars considered for the role of Edward Scissorhands, including Tom Cruise. Unfortunately for Cruise, his need to know the literal ins and outs of the character ended up costing him the part.
Screenwriter Caroline Thompson told Dazed about his particular process:
[Cruise] wanted to know how Edward went to the bathroom. He was asking the kind of questions about the character that can't be asked for this character! Part of the delicacy of the story was not answering questions like, 'How does he go to the bathroom? How did he live without eating all those years?'

Tom Cruise was certainly unwilling to be in the movie without those questions being answered.