Food
El Chico Cafe Recipes

427 votes
291 voters
60.4k views
8 items
El Chico recipes, a helpful guide to preparing your favorite dishes from the El Chico menu at home. These copycat recipes are typically not based on exactly the method used at El Chico, but are modeled closely on the flavor and texture of El Chico's food, making it easier than ever to bring these great tastes to your house for cheap.
El Chico is a chain of casual Tex-Mex restaurants with 78 locations found throughout the Southern United States. The business began in 1926 with Cuellar family near Dallas, TX, who sold their mother's chili and tamales at the county fair. Today, El Chico offers traditional Mexican-style dishes, including enchiladas, quesadillas, and, of course, margaritas.
From the cheesy biscuits at Red Lobster to the amazing sauces at Buffalo Wild Wings, it's always tempting to go out for a delicious treat at one of the numerous chain and franchise restaurants dotting the landscape. But eating out at restaurants all the time can be a costly proposition. Not to mention the fact that, at restaurants, you have no portion control, and can't alter the recipes, ingredients or style of cooking to suit your own taste.
Making El Chico Cafe menu items in your home gives you all of these options, while saving you money, and providing the same great diversity and taste that you'd find at your favorite casual dining spot. This list collections the best copycat El Chico Cafe recipes from around the Web.
What are El Chico recipes? This list will answer that question.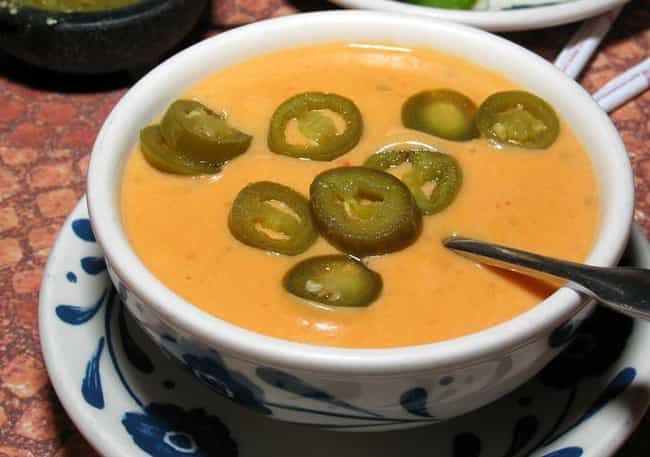 2 tablespoons vegetable oil
1/2 onion, diced
1 tomato, diced
10 large roasted green chile peppers, seeded and chopped
1/2 cup shredded queso asadero (white Mexican cheese)
1/4 cup shredded Monterey Jack cheese
1/4 cup milk
salt to taste
- Heat the vegetable oil in a skillet over medium heat.
- Stir in the onion and tomato; cook and stir until the onion has softened and turned translucent, about 5 minutes.
- Add the green chile; cook for 2 minutes then stir in the cheese and milk.
- Reduce heat to low and simmer, stirring frequently, until the cheese has melted.

Would you try this?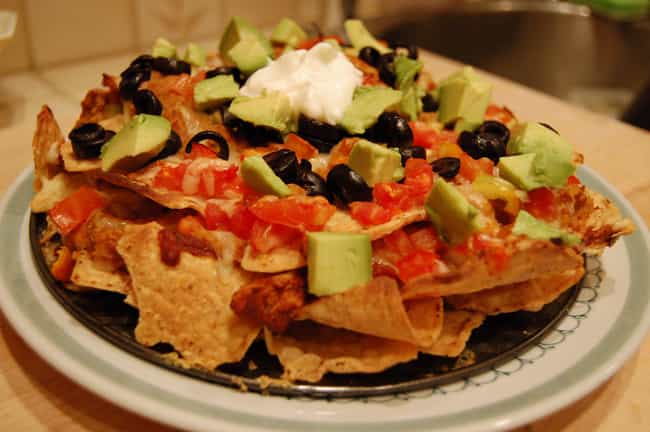 1 tablespoon olive oil
1 large onion, finely chopped
500g beef mince
300g can kidney beans, drained, rinsed
1 teaspoon Mexican chilli powder
35g sachet reduced-salt taco seasoning mix
2 tablespoons tomato paste
1/4 cup water
1/2 cup coriander leaves, chopped
230g packet corn chips
1 cup grated tasty cheese
- Preheat oven to 200°C.
- Heat oil in a non-stick frying pan over medium heat.
- Cook onion for 2 minutes, or until soft. Add mince.
- Cook, stirring with a wooden spoon, for 5 minutes or until browned.
- Add kidney beans, chilli powder, seasoning, tomato paste and water.
- Reduce heat to medium-low. Simmer for 5 minutes, or until thick.
- Stir through coriander.
- Arrange corn chips on a heatproof plate.
- Top with mince.
- Sprinkle with cheese.
- Bake
for 15 minutes
, or until hot.
- Top with salsa, avocado and sour cream.

Would you try this?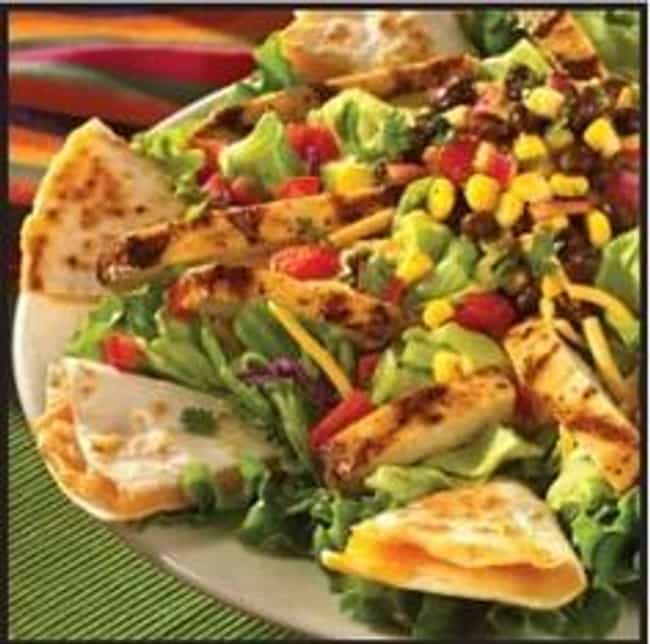 4 - ounces salad greens
1 - package Oven Roasted Chicken Breast, cut into strips
1/2 - cup Quesadilla cheese or Monterey Jack cheese, shredded
1 - Avocado, ripe, peeled and sliced
1 - Roasted red pepper, cut into julienne strips
1/2 - cup Cilantro, chopped
Dressing
2 - Tablespoons fresh lime juice
1/2 - cup Chipotle Mayo
- In a large salad bowl, top 4 ounces of salad greens with chicken and grated cheese.
- Garnish with the avocado slices, red pepper slices and sprinkle with chopped cilantro.
- To make dressing, add fresh lime juice to Chipotle Mayo and drizzle over salad.

Would you try this?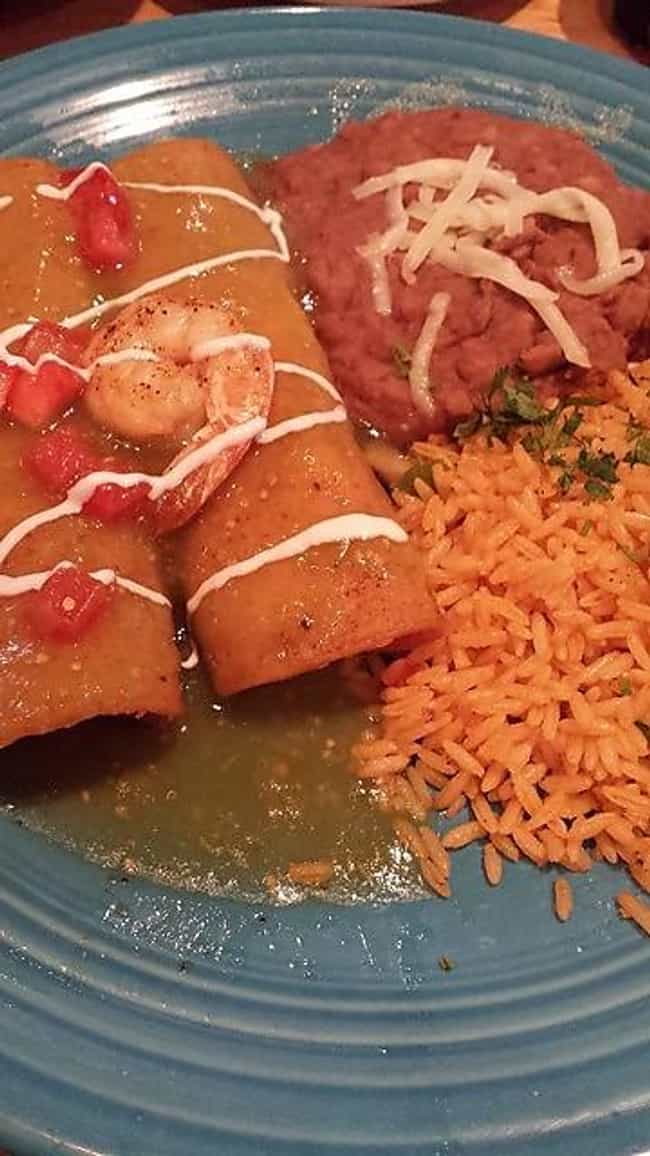 5 tablespoons olive oil
2 cloves minced garlic
1 teaspoon ground ginger
1/2 teaspoon hot sauce
16 large shrimp, peeled and deveined, without tails
4 (8 inch) flour tortillas
3/4 cup shredded Cheddar and Monterey cheese blend
2 cups fresh salsa
- In a mixing bowl, combine 4 tablespoons olive oil, garlic, ginger, hot sauce, and shrimp.
- Coat shrimp well with mixture, and marinate 2 hours.
- Preheat oven to 350 degrees F (175 degrees C).
- Grease a 9 inch glass pie dish with the remaining 1 tablespoon of olive oil.
- Fill flour tortillas with marinated shrimp, cheese blend and salsa.
- Fold tortillas into a roll and place in the greased pie dish.
- Spread a thin layer of salsa on top of the tortillas.
- Bake in a preheated oven for 20 minutes or until shrimp are pink.

Would you try this?