Weird History
What Was Franklin And Eleanor Roosevelt's Relationship Really Like?

The Roosevelts were the ultimate power couple during the first half of the 20th century. Both left important political legacies: Franklin Roosevelt was the president who led the United States through the Great Depression and WWII, and fascinating facts about Eleanor Roosevelt's life include how she organized press conferences at the White House exclusively for women journalists. She was a champion for women's rights and racial equality, and she was appointed as the first female deputy director of the Office of Civilian Defense. Political achievement and support for each other's ambitions defined both of their lives, but Franklin and Eleanor's private lives were far less successful than their public personas.
Their marriage began well, and the admiration they had for one another was undeniable, but infidelities and betrayal forced their relationship to change from romantic adoration to mutual respect for one another's intellectual and political ambitions. They had romantic relations with other people during the span of their marriage and lived the majority of their personal lives separate from one another, but they remained a unit to solidify their legacies.
They Were Distant Cousins Who Reconnected In Young Adulthood
When Eleanor married Franklin in 1905, she didn't have to change her name: they were fifth cousins once removed, descended from two branches of the New-York-based Roosevelt family. The two had known each other in childhood, but they did not develop a relationship until they reconnected in the New York social scene after Eleanor returned from boarding school in England.
When they married, their mutual relative President Theodore Roosevelt congratulated the couple by saying, "There's nothing like keeping the name in the family."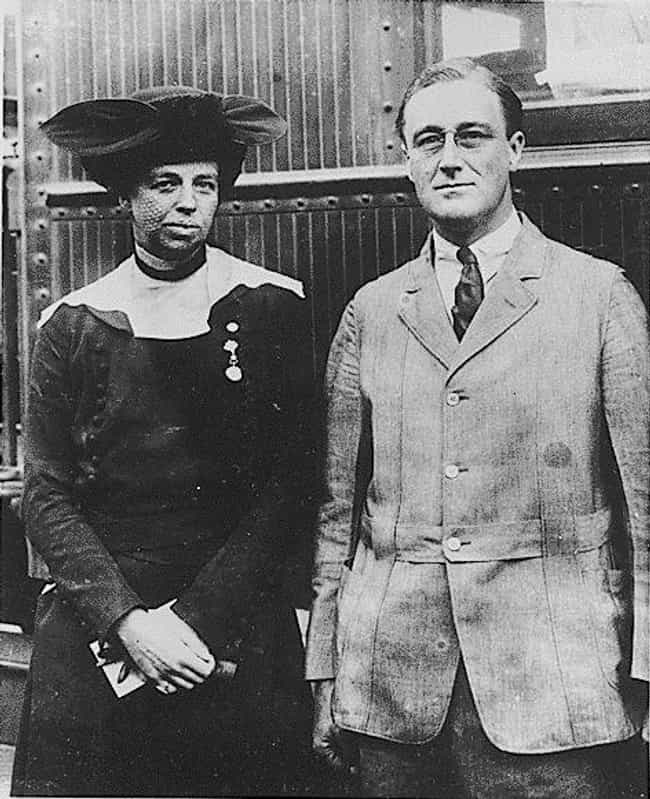 Their Romantic Relationship Ended When Eleanor Discovered Franklin Was Having An Affair With Her Secretary
In 1918, Eleanor found secret love letters between her secretary, Lucy Mercer, and Franklin. Understandably heartbroken, Eleanor confronted her husband and wanted to end the marriage. Her mother-in-law, Sara Roosevelt, intervened and persuaded Eleanor to remain married by promising financial support.
Franklin and Eleanor continued as husband and wife, but only in name. Though they still played an essential part in one another's lives, their romantic partnership had virtually ended. Both parties may have later found emotional and romantic fulfillment outside the marriage.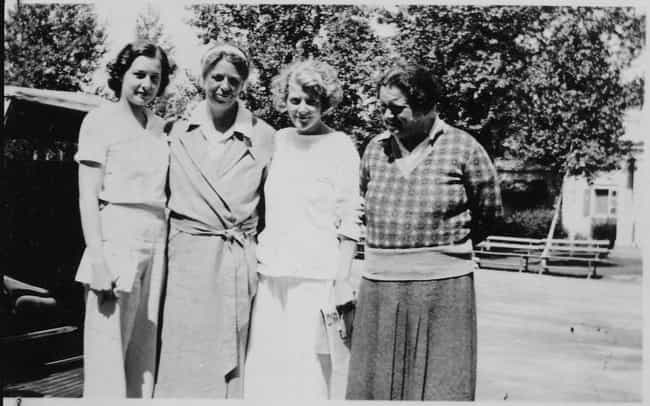 Lorena Hickok May Have Been Eleanor's Lover
Throughout his marriage to Eleanor, Franklin pursued romantic relationships with other women - and Eleanor may have done the same. One of the most significant relationships of Eleanor's life was with Lorena Hickok, a journalist who covered the Roosevelt White House. Their relationship deepened after 1936 when Hickok moved into the White House.
Though scholars still debate whether or not it was a romantic relationship, thousands of letters exchanged between the two women, containing sentiments like "I ache to hold you close," suggest they may have been intimate.
Franklin May Have Had A Decades-Long Romance With His Secretary
The Roosevelt marriage nearly collapsed when Eleanor discovered that her husband was having an affair with her secretary, Lucy Mercer. But Mercer was not the only secretary with whom Franklin allegedly shared a romantic relationship.
Missy LeHand served as Franklin's personal secretary for decades. LeHand managed all aspects of Franklin's life, including serving as hostess at his Warm Springs rehabilitation center and the White House.
Scholars continue to debate whether or not their relationship was romantic, but some family members certainly seemed to think it was - Franklin and Eleanor's son, Elliott, claimed there was an intimate component to his father and LeHand's relationship.