Restaurants

Elephant Bar Recipes

411 votes
346 voters
76k views
8 items
Elephant Bar recipes, a helpful guide to preparing your favorite dishes from the Elephant Bar menu at home. These copycat recipes are typically not based on exactly the method used at Elephant Bar, but are modeled closely on the flavor and texture of Elephant Bar's food, making it easier than ever to bring these great tastes to your house for cheap.
From the cheesy biscuits at Red Lobster to the amazing sauces at Buffalo Wild Wings, it's always tempting to go out for a delicious treat at one of the numerous chain and franchise restaurants dotting the landscape. But eating out at restaurants all the time can be a costly proposition. Not to mention the fact that, at restaurants, you have no portion control, and can't alter the recipes, ingredients or style of cooking to suit your own taste.
Elephant Bar is an upscale casual dining restaurant change centered around an African safari theme. Decor features leopard print and zebra stripes, and the menu is a fusion of American, western, and Pan-Asian cuisine. Founded in 1980 by father and son David and Chris Nancarrow, the chain now comprises 47 franchises in 10 states. The bar area of each restaurant hosts Happy Hour every weekday from 3 to 7 PM, serving drinks as low as $2.00 each and appetizers starting at $3.50.
What is the best Elephant Bar recipe? Making Elephant Bar recipes in your home gives you all of these options, while saving you money, and providing the same great diversity and taste that you'd find at your favorite casual dining spot. This list collections the best copycat Elephant Bar recipes from around the Web.
Warm and Spicy Artichoke Dip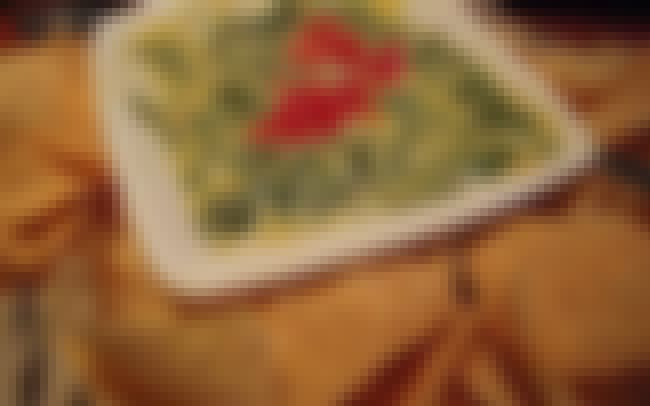 1 (14 ounce) can artichoke hearts, drained and chopped
1 cup mayonnaise
1 cup grated Parmesan cheese
1 (4 ounce) can diced green chiles
- Preheat oven to 350 degrees F (175 degrees C).
- Combine the artichoke hearts, mayonnaise, cheese and green chilies.
- Mix well and pour into a 2 quart casserole dish.
- Bake for 20 to 25 minutes or until lightly browned.
- Garnish with chopped green onions and chopped tomato if desired.

Would you try this?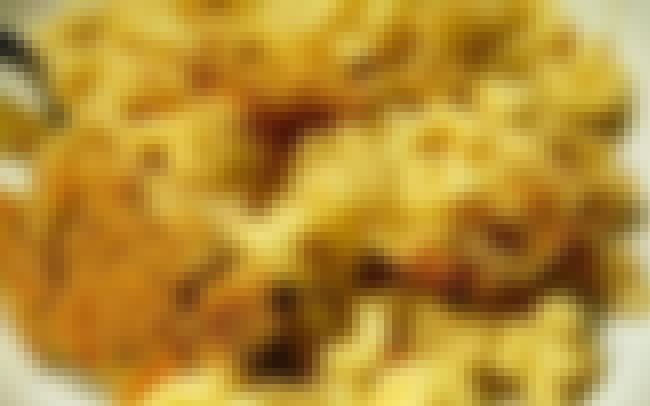 1 large egg
1 12-ounce can evaporated whole milk
Pinch of cayenne pepper
Pinch of freshly grated nutmeg
Kosher salt and freshly ground black pepper
1 1/3 cups grated muenster cheese (4 ounces), plus 4 deli-thin slices (1 ounce)
1/2 cup grated sharp cheddar cheese (2 ounces)
1/4 cup grated parmesan cheese (1 ounce)
1/2 head cauliflower, cut into small florets (4 cups)
4 cups medium pasta shells (9 ounces)
- Whisk the egg, evaporated milk, cayenne, nutmeg, and salt and black pepper to taste in a bowl.
- Toss the grated cheeses in a separate bowl.
- Bring a large pot of salted water to a boil.
- Add the cauliflower and cook until almost falling apart, about 7 minutes.
- Transfer with a slotted spoon to a bowl.
- Add the pasta to the same water and cook until al dente, about 10 minutes.
- Drain, reserving 1/4 cup cooking water.
- Preheat the broiler.
- Combine the egg mixture and the grated cheeses in the empty pot and cook over medium-low heat, stirring constantly, until the cheeses melt and the sauce begins to thicken.
- Remove from the heat and add the cauliflower.
- Puree with an immersion blender until smooth and light (you can also use a regular blender).
- Stir in some of the reserved pasta water until creamy.
Toss the pasta in the sauce;
- Season with salt and black pepper.
-Transfer to a shallow casserole dish and top with muenster slices.
- Broil until golden brown, about 5 minutes.

Would you try this?
Vietnamese Shrimp Spring Roll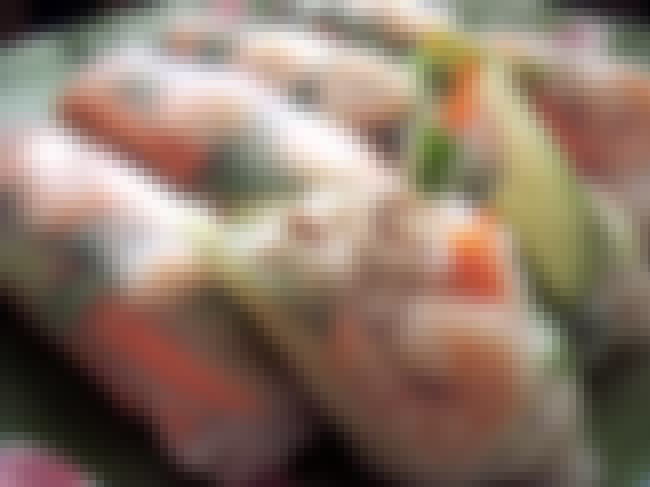 2 ounces rice vermicelli (60 mL)
8 rice wrappers (8.5 inch diameter)
8 large cooked shrimp – peeled, deveined and cut in half
1 1/3 tablespoons chopped fresh Thai basil (20 mL)
3 tablespoons chopped fresh mint leaves (45 mL)
3 tablespoons chopped fresh cilantro (45 mL)
2 leaves lettuce, chopped
- Soak vermicelli in cold water until soft.
- Bring a medium pot of water to a boil and cook vermicelli for 2-3 minutes, or until al dente.
- Drain and rinse with cold water.
- Fill a large bowl with warm water.
- Dip one wrapper into the hot water for a second and lay the wrapper on a flat surface.
- In a raw across the center, place 3 shrimp halves down and top with vermicelli, basil, mint, cilantro and lettuce – leaving about 2 inches on each side.
- Fold the uncovered sides inward and roll the wrapper tightly.
- Serve with Spicy Peanut Sauce.
Spicy Peanut Sauce:
½ cup peanut butter (120 mL)
2 tablespoons water (30 mL)
1 tablespoon gluten free hoisin (15 mL) – can be found here
1 teaspoon Sriracha (5 mL)
Handful of peanuts, crushed
- Mix peanut butter and water together until thoroughly mixed.
- Add more water (1 teaspoon at a time) if the consistency is too thick.
- Stir in hoisin and Sriracha and top with crushed peanuts.
- Serve with spring rolls.

Would you try this?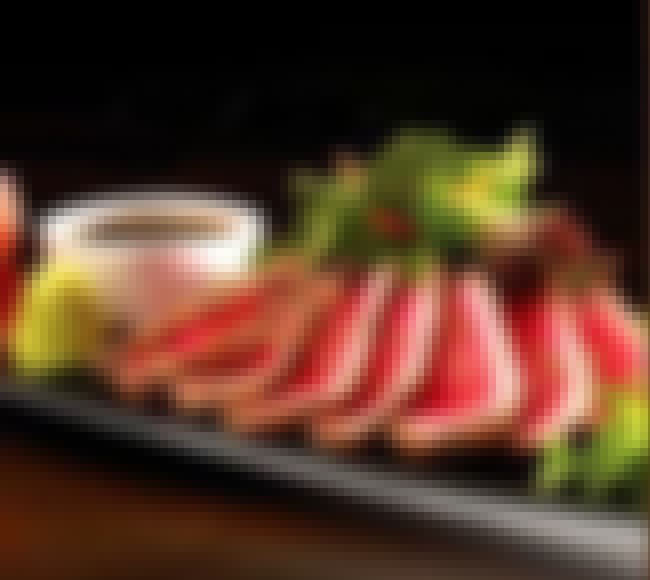 1 1/2 pound center-cut Ahi tuna fillet
1 1/2 tsp kosher salt
1 tsp ground coriander
1 tsp paprika
1/4 tsp cayenne pepper
1 1/2 tablespoon coarse black pepper, freshly ground
2 tbsp vegetable oil
4 lemon wedges, optional garnish
For the reduction:
6 tablespoons aged balsamic vinegar
1 lemon, juiced
1 garlic clove, peeled, halved
- Place the balsamic vinegar, lemon juice, and garlic in a small saucepan over medium-low heat.
- Simmer until the mixture reduces by half.
-Turn off the heat and reserve until needed.
- Slice the tuna fillet into 4 equal size rectangular steaks.
- In a small bowl, combine the salt, coriander, paprika, and cayenne pepper.
- Lay the tuna steaks out on a plate, and sprinkle the spice mixture evenly on all sides.
- Evenly coat the tuna steaks with the freshly ground black pepper, and gently press it in.
- Place a thick-bottomed frying pan, or cast iron skillet over medium-high heat. \
- Add the oil and swirl to coat the pan.
- Add the tuna to the pan and sear the steaks for about 1 minute per side, or until desired doneness is reached.
- Remove to a cutting board.
- For presentation, cut each steak diagonally into 4-5 slices and fan on a plate.
- Serve with a small amount of sauce drizzled along side.
- Garnish with additional lemon if desired.
Would you try this?