Entertainment

Eli Wallach Western Roles

This is a list of Western movies/films with performances by Eli Wallach, listed alphabetically with movie trailers when available. These Eli Wallach Western roles include starring, supporting and cameo appearances. You can sort these Eli Wallach Western movies for additional information as well, such as who directed the films and when they were released.

Over the years, Eli Wallach has become known for playing characters in Western movies, so this list is the perfect resource for finding some you haven't already seen. This list includes classic Eli Wallach movies such as The Good, the Bad and the Ugly, How the West Was Won, and many additional movies as well. If you enjoy this list, you'll likely also enjoy this list of Robert Duvall Western roles as well.
You can't vote on this list, but if you want to re-order it you can re-rank the list to put your favorites at the top. (7 items)
Ace High is an Italian spaghetti Western by Giuseppe Colizzi from 1968. The film is the second in a trilogy started with God Forgives... I Don't! and ended with Boot Hill. ...more on Wikipedia
Actors: Eli Wallach, Bud Spencer, Terence Hill, Kevin McCarthy, Brock Peters, + more
Released: 1968
Directed by: Giuseppe Colizzi
see more on Ace High
How the West Was Won is a 1962 western film written by James R. Webb and John Gay and directed by John Ford, Henry Hathaway, George Marshall and Richard Thorpe. ...more on Wikipedia
Actors: John Wayne, James Stewart, Debbie Reynolds, Henry Fonda, Gregory Peck, + more
Released: 1962
Directed by: Henry Hathaway, George Marshall, John Ford, Richard Thorpe
Also Ranked
#30 on The Best Western Movies Ever Made
#73 on The Best Movies of the '60s
#13 on The Greatest Western Movies of the 1960s
#55 on The Best Oscar-Winning Screenplays
see more on How the West Was Won
Mackenna's Gold is a 1969 western film directed by J. Lee Thompson, starring Gregory Peck, Omar Sharif, Telly Savalas, Ted Cassidy, Camilla Sparv, and Julie Newmar. It was photographed in Super Panavision 70 and Technicolor by Joseph MacDonald, with original music by Quincy Jones. The film is based on the novel of the same name by Heck Allen using the penname Will Henry, telling the story of how the lure of gold corrupts a diverse group of people. The novel was loosely based on the legend of the Lost Adams Diggings, crediting the Frank Dobie account of the legend in the Author's Note. ...more on Wikipedia
Actors: Omar Sharif, Gregory Peck, Julie Newmar, Eli Wallach, Burgess Meredith, + more
Released: 1969
Directed by: J. Lee Thompson
Also Ranked
#28 on The Greatest Western Movies of the 1960s
see more on Mackenna's Gold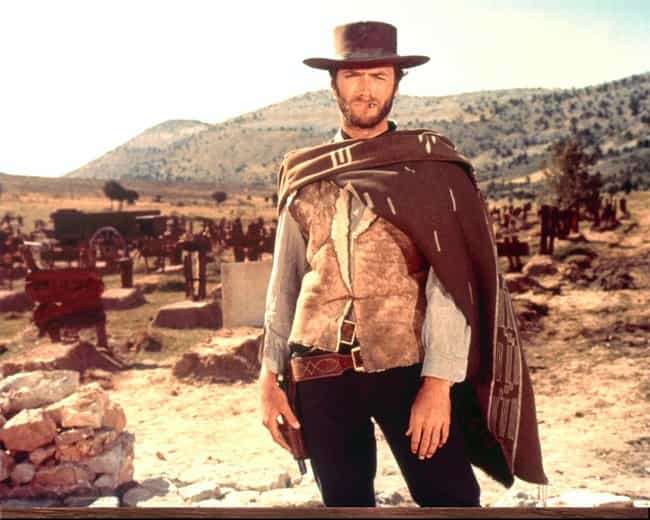 The Good, the Bad and the Ugly is a 1966 Italian epic Spaghetti Western film directed by Sergio Leone, starring Clint Eastwood, Lee Van Cleef, and Eli Wallach. The screenplay was written by Age & Scarpelli, Luciano Vincenzoni and Leone, based on a story by Vincenzoni and Leone. The plot revolves around three gunslingers competing to find fortune in a buried cache of Confederate gold amid the violent chaos of the American Civil War (specifically the New Mexico Campaign in 1862), while participating in many battles and duels along the way. ...more on Wikipedia
Actors: Clint Eastwood, Viggo Mortensen, Mark Strong, Jason Isaacs, Eli Wallach, + more
Released: 2008
Directed by: Sergio Leone, Vicente Amorim
Also Ranked
#29 on The Best Movies of All Time
#4 on The Greatest Film Scores of All Time
#1 on The Best Western Movies Ever Made
#2 on The Best Movies of the '60s
see more on The Good, the Bad and the Ugly