Weird History The Real Story Of Elián González

The story of Elián González was more than just an ugly custody battle between two families – it was a flashpoint in a conflict between two neighboring nations. He was only five years old when he and his mother fled Cuba on a flimsy boat, and he was one of only a few survivors when it capsized in the rough seas.
After being rescued, González was taken in by family in Miami, but that was when the real troubles began. His father in Cuba wanted him back, but his family in Miami fought hard to keep him in the country that his mother had sacrificed her life to bring him to.
The legal battle that ensued became about so much more than just one little boy. Cuban-Americans saw him as a symbol of victory over communism – they feared that if he went back he would be a prize for Fidel Castro and become one of his puppets. Cubans, however, saw his return as a victory over American imperialism.
There were riots, protests, and rallies throughout Miami, with a media circus camped right outside the family's yard. The events of 1999 and the little boy's return to Cuba in 2000 drastically shaped the way that González would live his life. So what happened to Elián González, and where is he now?
His Mother Wanted To Flee Communism – So She Gave Elián A Sleeping Pill, And They Set Sail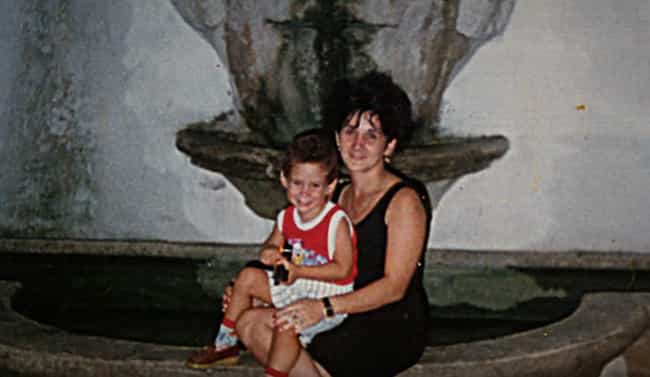 Elián González was born to divorced parents in Cárdenas, Cuba, in 1993. Though they had split up a few years earlier, they had continued to try to have a child together. While his father, Juan Miguel González, was content with staying in Cuba and supported Fidel Castro's revolution, his mother did not feel the same way. Elizabeth Brotons Rodríguez had family in Miami and did not feel like she and 5-year-old Elián could stay in Cuba. Risking their lives for the freedom of America, she gave Elián a sleeping pill, and they boarded a refugee boat bound for Florida.
He Was Discovered Unconsciously Floating In An Inner Tube Off The Coast Of Florida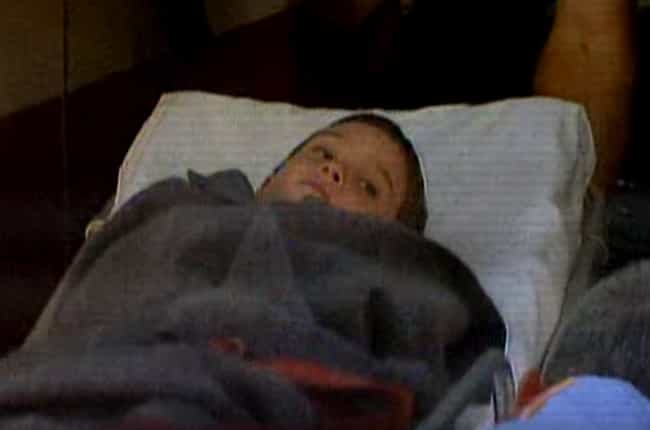 On Thanksgiving Day, 1999, a group of fishermen from Florida spotted Elián off the coast of Fort Lauderdale. He was completely alone, floating in an inner tube. The boat that he, his mother, and 10 other people had been traveling on to the United States had been ripped apart in the rough seas, and he was one of the only survivors. He was plucked from the water and taken to a nearby hospital, where the Miami-based family of his mother came to his aide. Doctors on the scene expressed survived at his survival: "It's a miracle that he survived," Dr. Yvonne Rutherford of Joe DiMaggio Children's Hospital said at the time. "He has skin burn and he was dehydrated and you can estimate he probably went at least a day or two without water."
He Credited Dolphins With Getting Him To Safety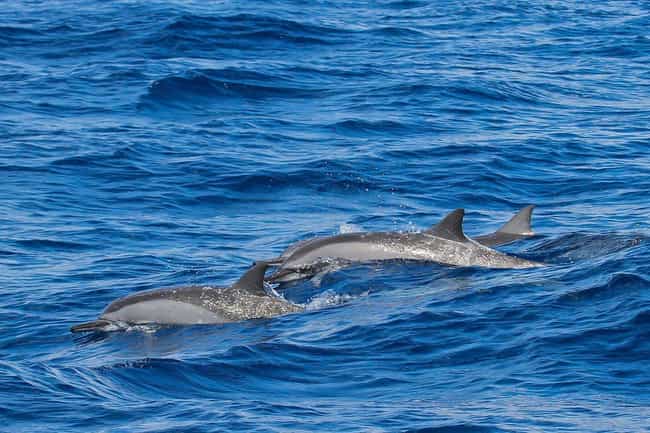 In an interview with Good Morning America that Elián gave not long after his rescue, he was asked to talk about his time adrift in the waters between Florida and Cuba. While drawing pictures of what he experienced, the little boy gave credit to some surprising heroes: dolphins. He said that dolphins helped push his inner tube toward the shore of Florida. He also said that his mother was not dead or in Heaven; she was "in Miami, but she has lost her memory and does not know that I am here."
His Family In Miami Saw Him As A Victory Over Communism, And They Fought Tooth And Nail To Keep Him In The US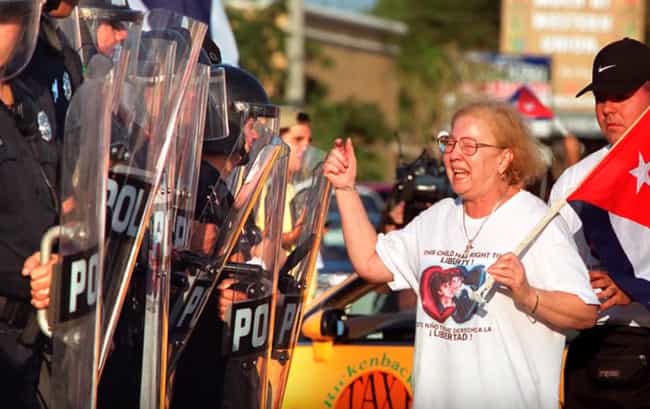 Elián's family in Miami was more than happy to take him in, and they proudly put him on display for the media. They saw his escape as a victory over communism, though it was short lived. They received a lot of support from the Cuban-American community, who came together in large numbers to show their support for keeping Elián in the United States. A big part of their argument was that coming to America to escape communism was what his mother had wanted for him – she had even given her life to make this dream a reality.