Buildings
Eliel Saarinen Architecture

Updated June 8, 2017
2.3k views
9 items
List of Eliel Saarinen buildings, listed alphabetically with photos when available. Most, if not all prominent Eliel Saarinen architecture appears on this list, including houses, churches and other structures where applicable. This list contains information like what city the structure can be found in, and when it was first opened to the public. If you want to find out even more about these famous Eliel Saarinen buildings you can click on the building names to get additional information.
These buildings, like Des Moines Art Center and Kleinhans Music Hall include images when available.
This list answers the questions, "What buildings did Eliel Saarinen design?" and "What do Eliel Saarinen structures look like?"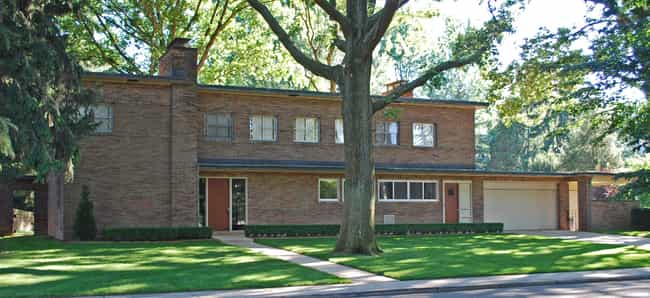 1
Charles J. and Ingrid V. (Frendberg) Koebel House
The Charles J. and Ingrid V. (Frendberg) Koebel House is a private house located at 203 Cloverly Road in Grosse Pointe Farms. It was listed on the National Register of Historic Places in 2009. ...more on Wikipedia
City/Town: Grosse Pointe Farms, Michigan, USA
Opened: Jan 01 1939
Architect: Eero Saarinen, Eliel Saarinen
Created By: Eero Saarinen, Eliel Saarinen
Style: Modern architecture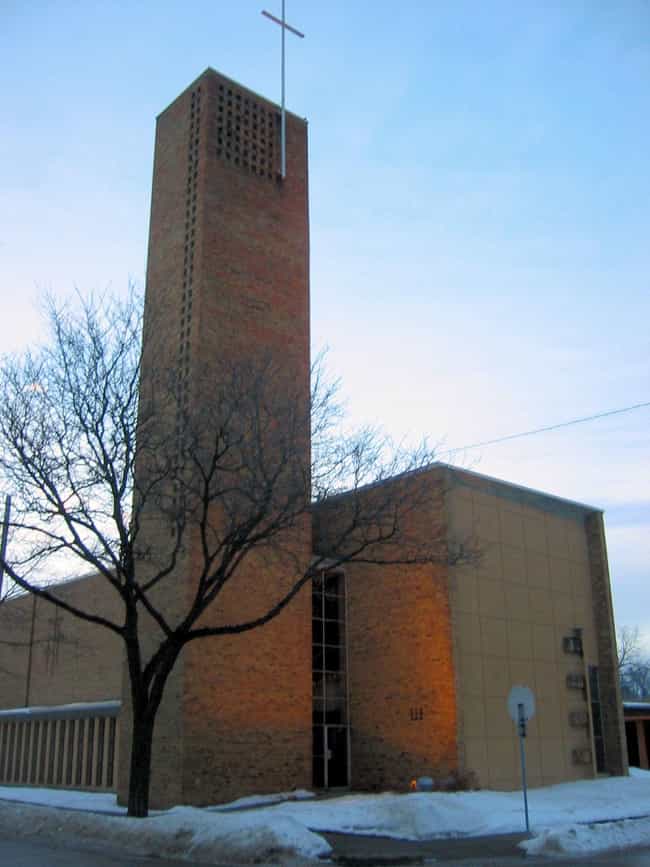 Christ Church Lutheran is a congregation of the Evangelical Lutheran Church in America located at 3244 34th Avenue South, Minneapolis, Minnesota. Its buildings, a sanctuary with chapel and an education wing designed by Finnish-American architects Eliel Saarinen and Eero Saarinen, have been internationally recognized, most recently in 2009 as National Historic Landmark by the U.S Department of the Interior. The congregation was established in 1911 as part of the Lutheran Church - Missouri Synod, but left in the 1970s as part of a dispute that led to the formation of the Association of Evangelical Lutheran Churches, which in turn was among the founding denominations of the ELCA. The Rev. ...more on Wikipedia
City/Town: Minneapolis, Minnesota, USA
Opened: Jan 01 1948
Architect: Eero Saarinen, Eliel Saarinen
Created By: Eero Saarinen, Eliel Saarinen
Style: International style
The Cranbrook Educational Community, a National Historic Landmark, in the US state of Michigan was founded in the early 20th century by newspaper mogul George Gough Booth. Cranbrook campus is in the Detroit suburb of Bloomfield Hills consisting of Cranbrook Schools, Cranbrook Academy of Art, Cranbrook Art Museum, Cranbrook Institute of Science and Cranbrook House and Gardens. The founders built Christ Church Cranbrook as a focal point in order to serve the educational complex, though the church is a separate entity under the Episcopal Diocese of Michigan. The sprawling, 319 acre campus began as a 174-acre farm, purchased in 1904. The organization takes its name from Cranbrook, England, the ...more on Wikipedia
City/Town: Detroit, Michigan, USA
Architect: Albert Kahn, Eliel Saarinen
Created By: Albert Kahn, Eliel Saarinen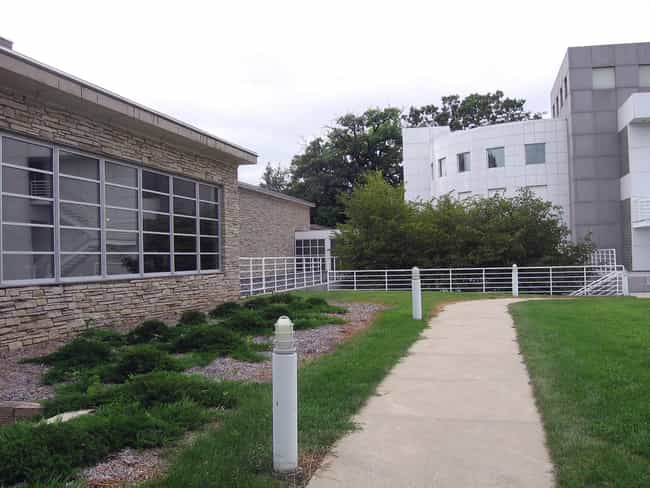 The Des Moines Art Center is an art museum with an extensive collection of paintings, sculpture, modern art and mixed media. It was established in 1948 in Des Moines, Iowa. ...more on Wikipedia
City/Town: Des Moines, Iowa, USA
Architect: Richard Meier, Eliel Saarinen
Created By: Richard Meier, Eliel Saarinen
Style: International style