Scandals
The Most Obviously BS Claims Theranos And Elizabeth Holmes Ever Made

107 votes
33 voters
1.7k views
13 items
List Rules Vote up the most outrageous claims Elizabeth Holmes & co. ever made about Theranos and its non-existent medical tech.
In 2015, inventor Elizabeth Holmes entered the Forbes 400 as the youngest self-made billionaire. She was the CEO of a company called Theranos and promised to change the medical game with an invention she dubbed the Edison, a machine that could quickly produce thousands of accurate blood test results from just a single finger prick.
Investors flocked to Silicon Valley and poured money into Theranos. There was just one problem: The tests didn't work. Within a few years of launching, Theranos was liquidated. Holmes now faces charges for fraud and possible prison time. While she awaits trial, Holmes continues to live in San Francisco with her fiancé, 27-year-old hotel heir Billy Evans. She's even looking to launch a new startup.
If you've seen the documentary The Inventor or read the book Bad Blood, you know Holmes has a complicated relationship with the truth. Her list of cons and the claims she's made about Theranos extend far beyond innocuous white lies.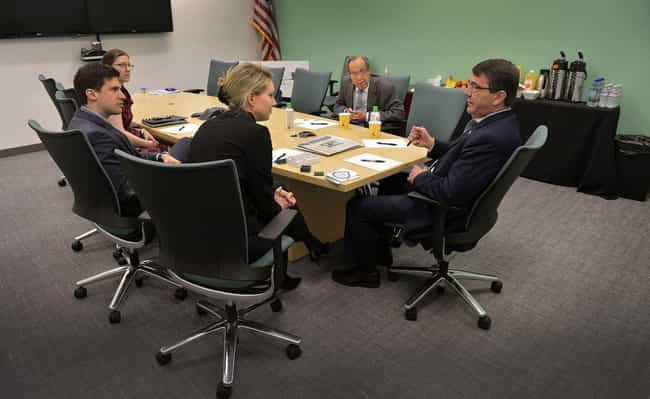 The US Department Of Defense Was Using Theranos's Products In Afghanistan
What Theranos said: Theranos told investors the US Department of Defense was using the company's products. Elizabeth Holmes and Ramesh "Sunny" Balwani claimed Theranos's blood testing devices were already actively used in medevac helicopters on military battlefields.
The reality: The product never worked and was certainly not widely used by the government in wartime. Theranos products were, however, part of a government burn study. Theranos made $300,000 over three contracts. Other than that, its products were not approved by officials.

Is this total BS?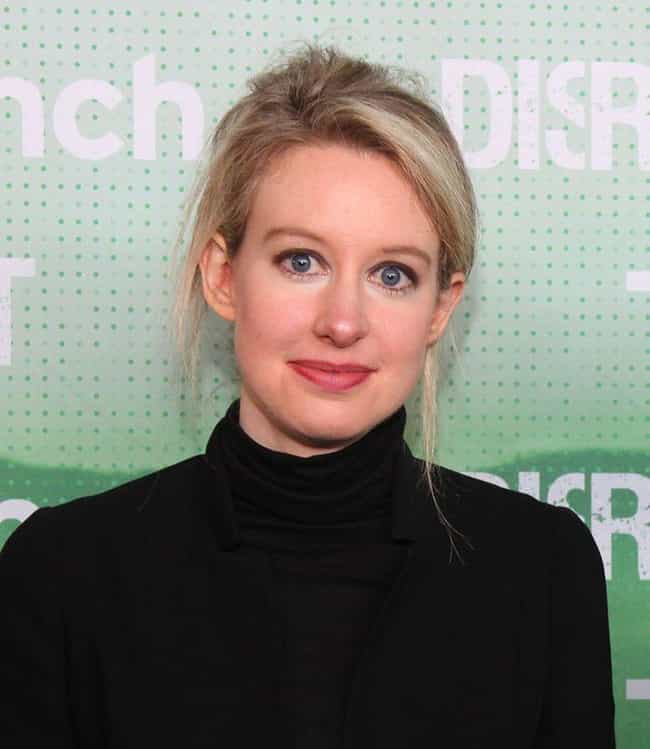 The Company Could Deliver Test Results Almost Immediately
What Theranos said: Standardized blood tests take a few days or even weeks to provide results, but Holmes claimed Theranos products could produce accurate information much quicker. Holmes told The New Yorker:
A chemistry is performed so that a chemical reaction occurs and generates a signal from the chemical interaction with the sample, which is translated into a result, which is then reviewed by certified laboratory personnel.
The reality: The Edison could not perform the tasks Theranos claimed - certainly not in such a short period of time. Since the Edison did not work, the company was using standard third-party lab devices to administer tests and provide results. That's right, the exact lab devices Theranos claimed to outperform.

Is this total BS?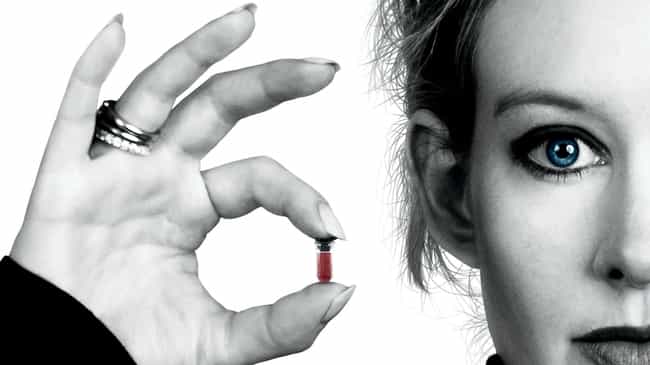 Theranos Created A Device That Could Run Multiple Tests From A Finger Prick
What Theranos said: Holmes claimed her blood testing device, the Edison, could run a multitude of blood tests from a single finger prick in what the company called a "nanotainer." Traditionally, blood testing requires several vials.
The reality: The Edison, which was later dubbed the miniLab, never actually worked. Blood testing requires more than a finger prick to accurately detect disease. According to Dr. George Yaghmour, a hematologist at USC's Keck School of Medicine, "If you talk about culture and infection, then you need a specific amount of blood." In other words, the idea that only a drop would be sufficient in identifying illness is outrageous.

Is this total BS?
Theranos's Projected Revenue For 2015 Was $1 Billion
What Theranos said: Theranos COO Sunny Balwani and Holmes told investors Theranos was on track to make $1 billion in 2015 after generating $100 million in 2014.
The reality: According to the SEC filing against Theranos, "This information had no basis." Theranos made only $100,000 in 2014. While Balwani was giving these inflated projections to investors, the company was hemorrhaging almost $9 million a month.

Is this total BS?