Celebrities

20 Things You Didn't Know About Ellie Kemper

Who is Ellie Kemper? Oh, you know, just the amazing actress portraying the lovable and always optimistic Kimmy Schmidt. Not only that, but she's also a triple threat: actress, comedian, and writer. Kemper knows how to breathe life into a character and make the world fall in love with her over and over again. Besides starring in Unbreakable Kimmy Schmidt, she also appeared in The Office, Bridesmaids and 21 Jump Street.
In her hit Netflix comedy, Kemper portrays a young woman who spent her formative years held captive in a bunker. Upon release, she decides to move to New York and live life to the fullest. Similar to her character, Kemper spent years in the industry before becoming a household name. She finally got her big break playing Erin Hannon on The Office in the late 2000s.
You may be familiar with part of Ellie Kemper's biography, but did you know she was a frequent contributor for
The Onion
? That she's neighbors with Tina Fey? Or that her
high school
drama teacher was none other than hunk Jon Hamm? There are Ellie Kemper facts to learn, so you might want to make yourself comfortable.
back to page 1
She Auditioned for "Parks and Recreation"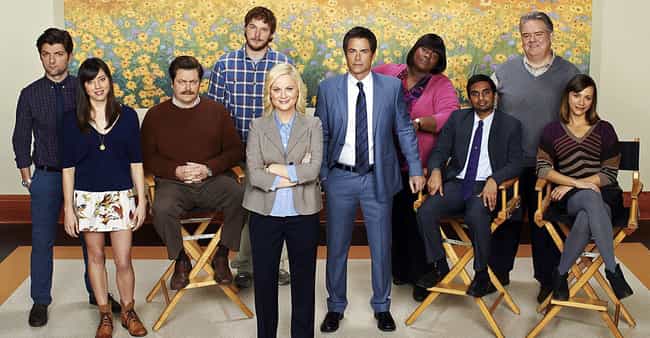 Kemper auditioned for a role on Parks and Recreation, which was created by Michael Schur and Greg Daniels, who is also responsible for The Office. She didn't get the Parks and Rec gig, but she was called back to audition for a supporting role on The Office.
That's how Erin Hannon, the secretary filling in for Pam, was born.
She Appeared in the Popular Video "Blowjob Girl"
In 2007, Kemper appeared in Blowjob Girl, a humor video on the sketch comedy site Derrick Comedy. The video quickly went viral, especially after it was featured on CollegeHumor. Looking back, she now regrets doing it.
"I really don't like that video, and I wish that I hadn't done it, even though I know that it's a joke. I hate that it got sort of big, because I don't think that it's that funny and I don't want that to be the epitome of my work," she told the AV Club.
She's Married to a Fellow Writer

In 2012, Kemper married Michael Koman, a former writer for

Late Night with Conan O'Brien

and the co-creator of Adult Swim's

Eagleheart

and Comedy Central's

Nathan for You

. During the press tour for season two of

Unbreakable Kimmy Schmidt

, Kemper revealed she was pregnant with their first child.
Kemper's comedic skills came in handy when Ellen DeGeneres had the flu. The

Unbreakable Kimmy Schmidt

star acted as guest host on

The Ellen Show

and did a great job. She also served as a temporary co-host on

The Today Show

.