Celebrities
Inside The Scandal That Tore Elon Musk's Family Apart

All the money in the world can't prevent the age-old problems of family drama and rocky parent-child relationships. Take the scandal involving Errol Musk, the father of renowned entrepreneur Elon Musk. While money was never an issue for the head of Tesla or his dad, their relationship - insofar as there is one at all - is a complicated one.
In 2018 the two engaged in a war of words underscoring the depth and pain of the rift between them. The reason for the division? Many issues come into play, but the biggest in the Errol Musk scandal is the fact the elder Musk, at age 72, had a baby with his 30-year-old former stepdaughter.
When this stunning story broke in March 2018, the long-buried secrets and bitter recriminations between Errol and Elon became front-page news. Suddenly, the ghosts of the past and the sins of Elon's father re-emerged in a public way. The Musk family had to deal with their issues before a worldwide audience.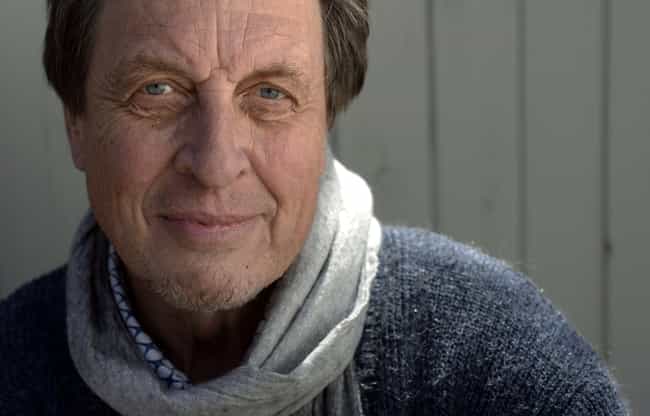 Errol Musk Married Heide Bezuidenhout, Whose Daughter Jana Was 4 Years Old
When Elon Musk was 10 years old, his parents divorced. Elon's father, Errol Musk, split from his first wife, Maye Musk. Errol went on to marry Heide Bezuidenhout a few years later. Heide was a recent widow with three young children; her first husband died in a car accident.
Together, Errol and Heide raised the three children - Harry, Jock Jr., and Jana - and had two children of their own. The couple eventually divorced after 18 years of marriage.
Errol Musk And His Former Stepdaughter Reconnected Years Later
Jana Bezuidenhout was just 4 years old when her mother married Errol Musk. By some accounts, Jana grew up with Errol as her stepfather. Errol claimed, however, Jana spent long stretches of time away from the family, so he was not any father figure in her life.
After Errol and Heide went their separate ways years earlier, Errol and his former stepdaughter made efforts to reconnect. It happened in 2017, when Jana had recently ended a relationship with a boyfriend.
Jana Bezuidenhout Revealed She Was Pregnant After Two Months
"We were lonely, lost people," Errol Musk said, explaining why he, at age 72, and the 30-year-old Jana Bezuidenhout started a sexual relationship. Two months after their reconnection, Jana informed Errol she was expecting. At first, Errol denied he was the father, but a paternity test revealed the truth. Their son was born in 2017; Errol called the boy "exquisite."
"Jana is a delightful girl and a wonderful mother," Errol claimed. "She said I had changed her life."
Errol Musk Called The Incident 'God's Plan' But Also Implied Otherwise
To further complicate an already complicated situation, Errol Musk made seemingly contradictory statements about his unexpected child. On the one hand, he called the pregnancy part of "God's plan." On the other, he mentioned it was simply something occurring "in the heat of the moment."
"I do not want to call it a mistake," Errol said, "because no child wants to hear that they were a mistake."