Celebrity Couples
Everyone Elton John Has Ever Dated

He may be a world-famous rockstar, but that doesn't mean the list of Elton John relationships need to be excessively long. With the people Elton John has dated, the "Tiny Dancer" singer seems to have preferred more long-term relationships.
Despite the fact that Elton John married Renate Blauel in 1984, there is no Elton John wife. There are, however, Elton John girlfriends and Elton John boyfriends. He and Blauel split in 1988. Another Elton John girlfriend - and briefly fiancée - was Linda Woodrow. They dated for two years, with Elton John abruptly ending things in 1970.
Is Elton John single? No, and he has not been for a while. So who is Elton John dating? The current Elton John husband is David Furnish, with whom the star shares two sons, Elijah and Zachary. David was an Elton John boyfriend for many years prior to their wedding, which took place in December 2014, when gay marriage became legal in the UK. The two have been together for over 25 years. Furnish rounds out the Elton John dating history.
So who has Elton John dated? Find out on this comprehensive list of the men Elton John dated, and the women Elton John dated. This list features all of the Elton John exes, how they got together, and what led to their separation.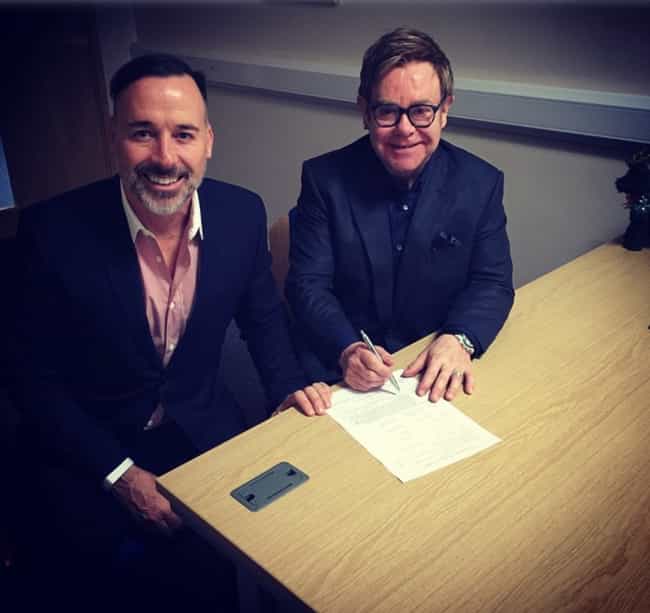 Elton John and longtime partner David Furnish tied the knot at the couple's Berkshire, England estate on December 21, 2014. The pair had formerly had a civil partnership in 2005, prior to be allowed to legally marry in the UK.
David Furnish and Elton John share two children, Zachary (born in 2010) and Elijah (born in 2013). The pair have been together for over 25 years.
David James Furnish is a Canadian/British filmmaker, former advertising executive, and now a film director and producer most known for his documentary Elton John: Tantrums & Tiaras. ...more on Wikipedia
Age: 56
Birthplace: Toronto, Canada
see more on David Furnish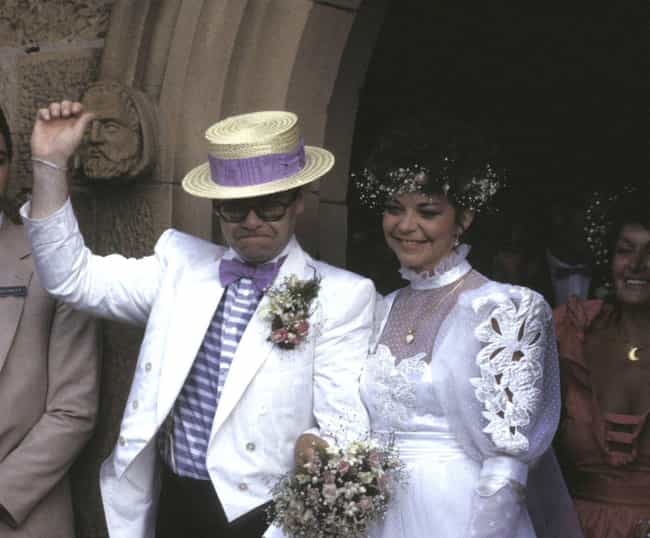 Elton John and Renate Blauel married in Australia on February 14, 1984. However, the pair split in 1988, with Blauel reportedly getting $45 million in the divorce settlement. Elton John later attributed the divorce to his sexuality, as he later came out as gay. Elton John said of the marriage, "I was living a lie."
The Tiny Dancer singer and German sound engineer Renate Blauel met in 1983 while making the album "Too Low For Zero." Less than a year later, Elton John proposed.
Renate Ruth Margot Blauel is a German music engineer. ...more on Wikipedia
Age: 65
Birthplace: Berlin, Germany
Elton John and Gary Clarke had a relationship from 1982 to 1984. The pair were allegedly together just days before Elton John's engagement to Renate Blauel.
In 1995, Gary Clarke published a book about his time with Elton, called simply, Elton, My Elton.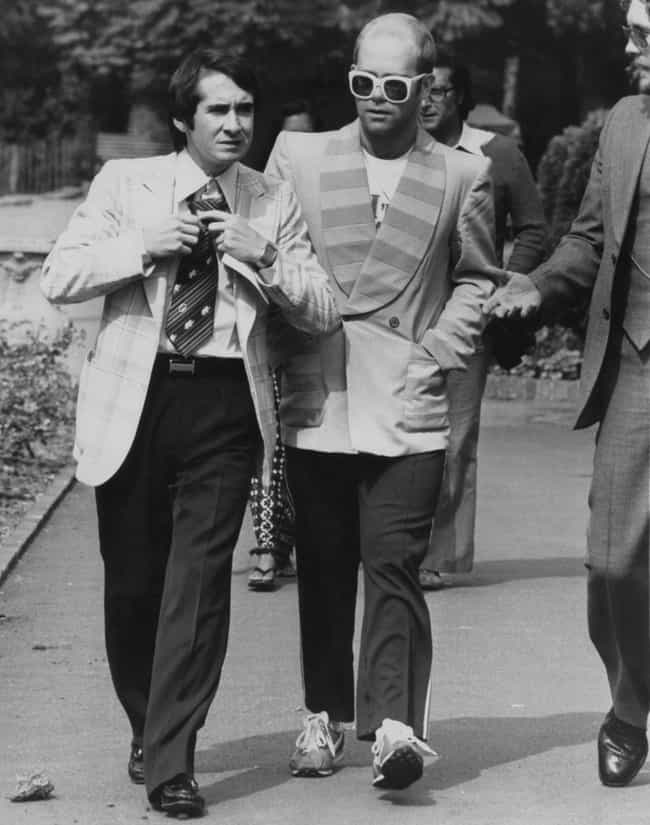 John Reid and Elton John met at a Christmas party in 1970 (when Elton was still going by the name Reginald Kenneth Dwight).
The pair struck up a romance, and Reid says they lived together as "lovers" for five years. "He was my first great love, and I was his," he said. John Reid also acted as Elton John's manager for 25 years.
Their relationship as manager and artist also came to an end in 1998, when Elton John took John Reid to court alleging "negligence and breach of duty" with millions of dollars of the singer's money. They later reportedly settled out of court.
John Reid is a Scottish manager and music industry figure, currently living and working in Australia. ...more on Wikipedia
Age: 69
Birthplace: Paisley, United Kingdom